Pregnancy is one of the most special and delicate moments in a woman's life. It is during this period that the woman's body and immune system undergo many changes, so it is extremely important to take extra care at this stage, so that they do not result in serious illnesses during pregnancy.
Complications in pregnancy can happen due to some serious diseases in pregnancy. These diseases can be pre-existing or acquired during this period.
Serious illnesses in pregnancy can involve the health of the mother, the baby, or both. If a complication is common or rare, there are ways to manage these problems so that the pregnancy runs smoothly.
Pre-Existing Pregnancy Diseases
There are many serious illnesses in pregnancy that can come as luggage even before the pregnancy is discovered. When pregnant women are discovered, care must be taken especially if they present risks to the baby's health or even the evolution of pregnancy.
Asthma
The asthma controlled disease is considered one of the serious diseases in pregnancy and may increase the risk of pre-eclampsia , low birth weight, premature labor , and other complications. If the pregnant woman stops using the asthma medication, even mild asthma can become severe.
Diabetes
High blood glucose levels during pregnancy can harm the fetus and worsen the disease in the long run. Doctors advise controlling diabetes at least three to six months before trying to conceive.
Eating disorders
Changes in body image during pregnancy can worsen eating disorders in women who suffer from this condition. Eating disorders become serious illnesses in pregnancy and are linked to many complications, including low weight gain and premature birth.
Epilepsy and other seizure disorders
Seizures of epilepsy during pregnancy can harm the fetus and increase the risk of miscarriage or fetal death. But the use of medications to control seizures can cause birth defects. For most pregnant women with epilepsy, it is safer to use control measurement than to stop the drug.
Hypertension
High blood pressure is also part of the serious illnesses in pregnancy. This condition presents a greater risk of preeclampsia and placental detachment. The likelihood of premature birth and low birth weight is also greater.
HIV
The HIV can be passed from mother to baby during pregnancy or childbirth and is a serious illness in pregnancy. However, that risk is less than 1% if a woman takes certain HIV drugs during pregnancy. Women who have HIV and want to become pregnant should talk to their doctors before trying to conceive. Good prenatal care will help protect your baby and keep it healthy
Overweight and Obesity
Recent studies have shown that overweight women before becoming pregnant are at an increased risk of having a range of pregnancy complications, including preeclampsia and premature birth. Overweight and obese women who lose weight before pregnancy are likely to have healthier pregnancies.
Sexually transmitted diseases (STDs)
Some STDs can cause premature birth, ruptured pouch ahead of time and infection in the uterus after birth. Some STDs can also be transmitted from the mother to the baby during pregnancy or delivery. STDs can become serious illnesses in pregnancy and be harmful to the baby because they cause: low birth weight, dangerous infections, brain damage, blindness, deafness, liver problems or death.
Thyroid problems
The hyperthyroidism uncontrolled can be dangerous for the mother and cause health problems such as heart failure and poor weight gain in the fetus. The hypothyroidism also uncontrolled threat to the health of the mother and can cause birth defects.
Uterine fibroids
Uterine fibroids are not uncommon, but few cause symptoms that require treatment. Uterine fibroids rarely cause miscarriage. Sometimes fibroids can cause premature birth . Caesarean section may be necessary if a fibroma blocks the birth canal.
Serious illnesses acquired during pregnancy
Some diseases can be acquired after the discovery of pregnancy, which makes the medical monitoring, exams and treatments even more thorough, aiming to ensure the health of the mother and baby.
Zika virus
It is a virus that causes mild fever, rash, joint pain. Although there is no conclusive evidence that Zika causes microcephaly (a birth defect that results in babies born with small heads and brain damage), studies have shown that the virus can pass from the infected mother to the baby through the placenta.
Rubella
Rubella is highly contagious and spreads through coughing and sneezing. In healthy people, it causes mild symptoms of fever, headache, joint pain and sore throat, but in pregnant women it is considered one of the serious diseases in pregnancy.
Rubella in pregnancy can cause miscarriage, stillborn babies or birth defects , including heart and brain damage, hearing loss and cataracts. Babies of pregnant women infected during the first 20 weeks of pregnancy develop congenital rubella syndrome, for which there is no treatment.
Group B Streptococcus
It is a type of bacteria often found in the vagina and rectum of healthy women. One in four women has STB, it is generally not harmful to the woman, but it can be deadly to the baby if passed during childbirth.
Cytomegalovírus
A common virus that can cause disease in infants whose mothers are infected with CMV during pregnancy. CMV infection in infants can lead to hearing loss, vision loss and other disabilities .
Listeriosis
Pregnant women are 10 times more likely than others to be infected with Listeria, a bacterium that causes mild symptoms of
and pain, but it can lead to miscarriage, premature birth or severe infection in newborns. The infection occurs from contaminated foods, such as unprocessed milk and cheese, cold meats and raw or rare fish.
Bacterial vaginosis
A vaginal infection that is caused by an overgrowth of bacteria normally found in the vagina. It was associated with preterm and low birth weight babies.
Hepatitis B virus
A viral infection that can be transmitted to the baby during birth. Infected newborns have a 90% chance of developing infections over a lifetime.
This can lead to liver damage and liver cancer. A vaccine can prevent newborns from getting HBV, but 1 in 5 newborns from mothers who are positive for HBV do not receive the vaccine at the hospital before leaving.
Influence (gripe)
Flu is a common viral infection, but it is more likely to cause serious illness in pregnant women than in women who are not pregnant. Pregnant women with the flu are also more likely to have serious problems with the fetus, including preterm delivery.
Parvovírus B19
Most pregnant women who are infected with this virus have no serious problems. But there is a small chance that the virus will infect the fetus. This increases the risk of miscarriage during the first 20 weeks of pregnancy.
The disease can cause severe anemia in women who have red blood cell disorders such as sickle cell anemia or immune system problems.
Considered yet another serious disease in pregnancy, this infection is caused by a parasite, which is found in cat feces, soil and raw or undercooked meat. If passed on to the baby in the womb, the infection can cause hearing loss, blindness or intellectual disabilities .
Urinary tract infection
Bacterial infection in the urinary tract. If left untreated, it can spread to the kidneys, which can cause premature delivery.
When you are pregnant, it is important not to wait to get medical attention if something is bothering or worrying you. Sometimes, physical changes can be signs of a problem.
See Also: First Pregnancy – Exams and Initial Procedures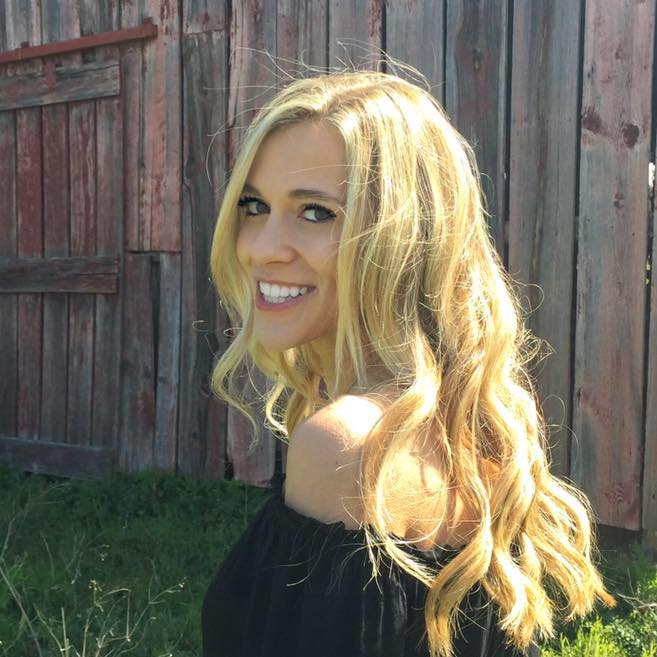 My name is Dr. Alexis Hart I am 38 years old, I am the mother of 3 beautiful children! Different ages, different phases 16 years, 12 years and 7 years. In love with motherhood since always, I found it difficult to make my dreams come true, and also some more after I was already a mother.
Since I imagined myself as a mother, in my thoughts everything seemed to be much easier and simpler than it really was, I expected to get pregnant as soon as I wished, but it wasn't that simple. The first pregnancy was smooth, but my daughter's birth was very troubled. Joana was born in 2002 with a weight of 2930kg and 45cm, from a very peaceful cesarean delivery but she had already been born with congenital pneumonia due to a broken bag not treated with antibiotics even before delivery.