Many women go through some difficulties in search of their second pregnancy. Despite having had a previous pregnancy, sometimes the second pregnancy takes some work to happen. An occasional infertility for no apparent reason, after all, this woman or couple already has a child. Some couples have their first child and, after some time, resume their attempts to conceive, imagining that everything will be easier, but this is not always the case.
The problem of the second pregnancy is precisely the prediction of the ease with which the woman will become pregnant. Even more so if, for the first pregnancy, the process was relatively quick, the worries can start to happen after a time of attempts for the second pregnancy. For a healthy couple of reproductive age, a time considered normal, safe and recommended for new pregnancy is one year. 
The worrying factors for the delay of the second pregnancy can be diverse and the situations in which this difficulty happens are also the most varied. The couple who want to have another child and whose attempts exceed one year should see a doctor, as well as couples who are looking for their first pregnancy. Exams are essential to discover the reason for waiting without results. In search of the reason for the delay of the positive for the second pregnancy the doctor who will treat the couple must take into account if:
The first pregnancy is the same man as the current attempts
If there is any new physical factor that is preventing the second pregnancy
Way of life (health, food and addictions)
External factors (clothing, accidents, etc.)
For those looking for their first or even second pregnancy, keep in mind that health should be the best possible. Leaving aside cigarettes, drugs and beverages in trying to conceive can help make the pregnancy happen more smoothly. Physical reasons that may prevent fertile couples (who have already become pregnant) should be investigated. Hormonal tests for men and women, uterine ultrasound and spermogram are some of the basic tests for those seeking a second pregnancy.
Some diseases can develop after the first pregnancy, especially if the waiting time for the second pregnancy is too long. Time can bring uterine infection, anovulation and hormonal changes for women. They can also bring a testicular infection to the man who can develop low sperm or even low quality.
Treatments for Couples Seeking Second Pregnancy
Usually, cases of second pregnancy are easier under the medical eye. The important thing is that the couple has this willingness to look for the reason for the current infertility. After a year of trying, a good professional should be consulted and he will ask for some additional tests to check the couple's health. Couples with a history of infertility for the first pregnancy may or may not have difficulties for the second pregnancy. In these specific cases, new tests should be done to diagnose what is preventing it. In more specific cases with diseases such as endometriosis , polycystic ovaries or even varicocele , treatment can already be introduced to ease the couple's waiting time.
Another factor that can count a lot and even cause more waiting for a second pregnancy is age. Women over 35 years old may have greater difficulties than a younger woman, around 25 years old, for example. The more advanced the age, the longer it takes to get pregnant due to the quality of the eggs. The difference in trying for the second pregnancy who are a little older, around 40 years old, is that the waiting time should be reduced from one year to six months. Aligned to this, a good recommendation is the intake of vitamins appropriate for fertility, as is the case with FamiFerti, which besides supplying the vitamin needs of the female body, stimulate and strengthen the uterus and eggs, improving the chances of becoming pregnant more quickly. You can purchase your FamiFerti vitamin here in our online store.
If the pregnancy does not happen, the couple's investigation must be initiated by the doctor. The most common problems that hinder a second pregnancy may be the same as those that existed even before the first pregnancy. Remembering that time can take the disease to a more advanced stage and, therefore, getting pregnant would be more difficult. Tests to be done to investigate secondary infertility:
Hormonal: detect any changes that are preventing ovulation
Ultrasound: checks for problems such as polycystic ovaries , endometriosis, fibroids, cysts or adherence to the tubes that would make pregnancy difficult
Spermogram: checks for changes in seminal fluid, presence of infection
Once the diseases that prevent pregnancy are ruled out, a new step can be taken. The doctor can advise procedures and medications such as fertility inducers and vitamins for women, such as FamiFerti .
Having the patience to wait for the second pregnancy may not be easier than for women trying their first pregnancy. Waiting is never pleasant for the couple who wants to get pregnant, and the uncertainties about what is going on in the body, since there was a first pregnancy beforehand, make the process painful. These are different expectations and situations, and they should not be minimized just because you have had a child before.
Cases of couples in which the first pregnancy did not go ahead, a more thorough investigation should be carried out with the doctor responsible for the treatment. Searching for genetic, hormonal problems and even possible factors such as thrombophilia is very important for the success of the second pregnancy.
Author's note: The search for a second pregnancy was a very long process for us. Right after Joana's first year, we started the attempts that lasted for 3 long years. Although we already had children, each negative cycle was more frustrating than the first time we were trying to conceive. We went to several doctors and 90% of them said it was a matter of time, that we were not infertile because we already had a daughter. But do you know when that explanation alone is not enough for you? I felt that I had to do something else for us.
It was then in a conversation with her husband that we decided to take tests to find out what was going on. We looked for specialist doctors, a gynecologist for me and a urologist for him. After all the exams, varicocele was found. The doctor said it was always there, but in conjunction with a recent infection, the condition made sperm health worse. The treatment was relatively easy and short, and after 3 months with Vitergan and tribulus, I got pregnant in fright! We didn't even expect this news so quickly. You can check out more of this journey in search of the second pregnancy in my Dudu birth report .
This report makes us clear that the difficulties to get pregnant are not only on the part of women. Men can also have problems that hinder conception and, thinking about it, the company Famivita developed the vitamin ViriFerti , which besides supplying all the vitamin needs of the body, also acts in the strengthening of sperm and DNA, improving sperm mobility. You can purchase it here in our online store.
Make your doctor your best friend, because only he will be able to indicate the best alternatives when evaluating your case.
See also: Endometrium and Pregnancy – Perfect Wedding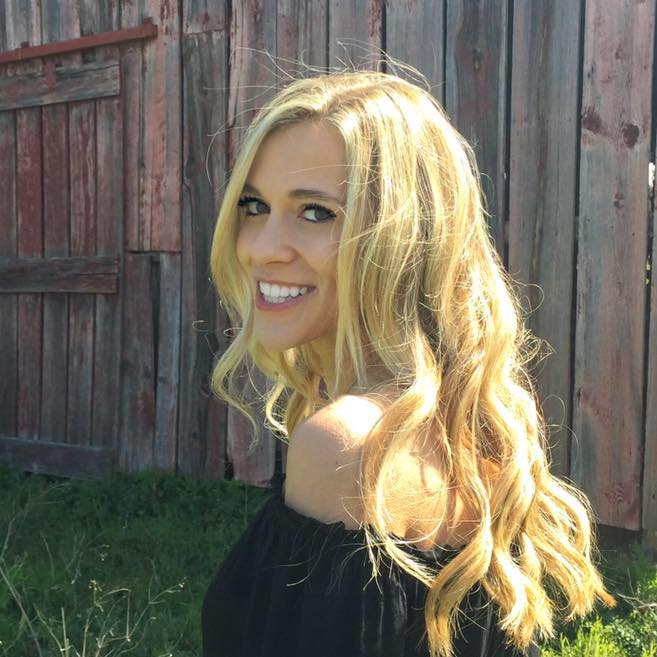 My name is Dr. Alexis Hart I am 38 years old, I am the mother of 3 beautiful children! Different ages, different phases 16 years, 12 years and 7 years. In love with motherhood since always, I found it difficult to make my dreams come true, and also some more after I was already a mother.
Since I imagined myself as a mother, in my thoughts everything seemed to be much easier and simpler than it really was, I expected to get pregnant as soon as I wished, but it wasn't that simple. The first pregnancy was smooth, but my daughter's birth was very troubled. Joana was born in 2002 with a weight of 2930kg and 45cm, from a very peaceful cesarean delivery but she had already been born with congenital pneumonia due to a broken bag not treated with antibiotics even before delivery.