The holidays came to an end and the kids' classes started. Some schools provide the snack or meal and in others it is necessary to send the school lunch box, and for parents who need to prepare the snack to send always fall in doubt of what should or should not send. And you, do you know what to put in your child's snack?
Seeking practicality, many parents opt for the easiest !! Stuffed cookies, snacks, soft drinks and chocolates, but what is the nutritional value of these foods to your child? Of course, if they question their opinion of what they would like to take, these will be the choices, but we parents have to focus on their health and food is and will always be the gateway. So, let's put laziness aside and prepare nutritious and healthy snacks for the little ones, ensuring good health and that they are well fed during their time in school.
Of course, it will not be an easy task and it will take a lot of creativity to assemble the proper and tasty school lunch box and on top of that it attracts the child's desire to eat, otherwise the snack will return untouched every day. The complaint that the little friend's snack is different and tastier is an inevitable point, if the lunchbox is stuffed with goodies in his wheel of friends. That is why conversation and explanation is a good way to show that eating well is fundamental to being a healthy child and eating goodies can happen, but only occasionally.
Satisfying hunger at recess does not mean just filling your stomach with anything, but nourishing and feeding it in a healthy way until the next meal ensuring that your child is getting all the nutrients and vitamins he needs for his development. And whoever said that setting up a school lunchbox with healthy food is not attractive to children, has not yet touched on their creativity. Let's get your hands dirty !!?
What to Put in the School Lunch Box?
Forget practicality and focus on your child's health! The sugary foods, full of fat and zero nutrients that used to be used in children's school lunch boxes today are increasingly being left aside, thanks to the information that all parents have access to. Some know what is legal and recommended to put in the lunch box, but they simply do not know how to store it and how to send it so that the child eats with some ease . This fact is responsible for "spoiled food", withered or even losing its color or good appearance. So we will give a little help and teach some tricks in addition to offering a complete menu for your puppies.
Drinks – You will  rarely find a child who doesn't like to eat with a drink next to them. Be it a juice, a fruit milk, chocolate or even coconut water. But how to store the liquid ensuring that it will be fresh and tasty when eating? The secret is the thermoses that are even found in some models of school lunchbox. We just need to see if it really seals enough so that it does not leak and does not enter air, souring or spoiling the drink. If your child likes juices, try making natural fruit juices instead of opting for the old sachet juice, which contains a lot of sugar in its composition. But it is worth remembering that the juice must be made very close to the time to go to school, ensuring its freshness!
Fruits –  Not all children like a wide variety of fruits, but practically everyone likes bananas, grapes, pears and apples. These are great options to put in the school lunchbox and already putting them well washed, easily your child will be able to consume. In the case of larger fruits wrapping in foil is enough, in the case of grapes you can put them in a container with a lid that is easy for the child to open. Some parents have the habit of chopping the fruit for the child to consume, but they should be aware that after a while the fruit begins to darken and loses its attractive appearance.
Sandwich –  This is one of the tastiest options to see for children and that offers greater sustenance. You can be creative and use different fillings so you don't get sick and take the same thing every day. Margarine, mayonnaise, curd, cheeses, ham, turkey breast and jellies, use your imagination and the taste of children to make a delicious sandwich, always taking care to assemble the sandwich near the time of going to school, since colds are perishable . The breads are also to your liking, wholemeal bread, French bread, loaf of bread or bisnaguinhas, choose what you like best and make only the right amount without excess so as not to be left over.
Remembering that dairy products such as cheeses and yogurts tend to spoil faster, so in warmer times avoid putting them in the lunchbox and avoiding your child consuming something spoiled or even coming back hungry from school. A very valuable and little-known tip is to keep the school lunch box in the refrigerator empty at night to ensure that it absorbs the temperature and keeps food during the period of use. Don't forget to clean it properly, which should be washed with water and detergent at least once a week and cleaned with alcohol and a damp cloth every day after use. That way you will guarantee the quality of the lunch box and the odors well away from it !!
See also:  Obese Child – Prevention Methods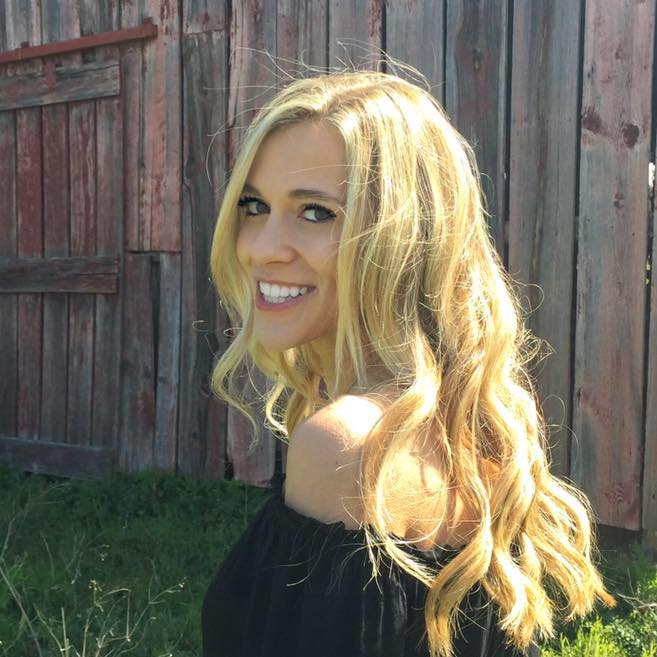 My name is Dr. Alexis Hart I am 38 years old, I am the mother of 3 beautiful children! Different ages, different phases 16 years, 12 years and 7 years. In love with motherhood since always, I found it difficult to make my dreams come true, and also some more after I was already a mother.
Since I imagined myself as a mother, in my thoughts everything seemed to be much easier and simpler than it really was, I expected to get pregnant as soon as I wished, but it wasn't that simple. The first pregnancy was smooth, but my daughter's birth was very troubled. Joana was born in 2002 with a weight of 2930kg and 45cm, from a very peaceful cesarean delivery but she had already been born with congenital pneumonia due to a broken bag not treated with antibiotics even before delivery.