Apparently it looks like you've sunk too much, or that you're embarrassed. But, if it weren't for the reddish spots, the hot skin and the itchiness, it could even be mistaken for excess heat. But no, these symptoms are produced by a very common condition, rosacea.
What is Rosacea?
Rosacea is a chronic skin disease that affects more than 40 million people worldwide. The cause of rosacea is still unknown , but it is well studied.
Rosacea can occur in anyone. But it usually affects middle-aged women with fair skin. Although there is no cure for rosacea, treatments can control and reduce the signs and symptoms.
These signs and symptoms appear over a period, which can range from weeks to months and then subside for a while. Rosacea can be mistaken for acne, an allergic reaction or other skin problems.
Types of Rosacea
There are five subtypes of rosacea and each subtype has its own set of symptoms. It is possible to have more than one subtype of rosacea at a time. The hallmark of rosacea is small, red, pus-filled pellets on the skin. Typically, rosacea affects only the skin on the nose, cheeks and forehead.
They usually occur in cycles , this means that the person will experience symptoms for weeks or months. Soon after, the symptoms will disappear, and then they will return.
Subtype 1 – Known as erythematous rosacea telangectasia (ETR) , it is associated with facial redness, flushing and visible blood vessels.
Subtype 2 – Pustular wheal rosacea (or acne) is associated with acne-like outbreaks.
Subtype 3 – Known as rhinophyte or fimatous rosacea, it is a rare form that is associated with thickening of the skin on the nose. It usually affects men and is often accompanied by another subtype of rosacea.
Subtype 4 – As the name says, ocular rosacea reaches the eye region. About 20% of cases are discovered when visiting an ophthalmologist. Indicative of the disease is an inflammation (called blepharitis) with redness and flaking in the area of ​​the eyelashes. This type is the most serious, it can progress to loss of vision.
Subtype 5 – Another rare subtype of rosacea is called granulomatous . Its main feature is the appearance of small brownish nodules on the face. About 15% of patients with the disease may have injuries elsewhere.
Its diagnosis is difficult and requires a high degree of suspicion on the part of the dermatologist. Its treatment is also a challenge since this type of rosacea does not respond positively to conventional treatments.
Symptoms of Rosacea
The symptoms of rosacea are different between each subtype.
Flushing and redness in the center of your face
Visible dilated blood vessels
Swollen skin
Sensitive skin
Burning sensation in the skin
Dry, rough and scaly skin
Symptoms of rosacea pustular papule (acne rosacea):
Acne-like rashes
Very red skin
Oily skin
Sensitive skin
Dilated blood vessels that are visible
Spots on the skin
Symptoms of fimatous rosacea:
Rugged skin texture
Thick nose skin
Thick skin on chin, forehead, cheeks and ears
Large pores
Dilated and visible blood vessels
Symptoms of ocular rosacea:
Swollen and watery eyes
Burning or stinging sensation in the eyes
Dry and itchy eyes
Light sensitive eyes
Cysts in the eyes
Decreased vision
Dilated blood vessels in the eyelids
Symptoms of granulomatous rosacea:
Acne-like rashes
Brownish nodules on the skin
Crusts on the skin of the face and back
Sensitive skin
Lesions without itching
Causes of Rosacea
The cause of rosacea has not been determined . It may be a combination of hereditary and environmental factors. Rosacea is not caused by poor hygiene. A number of factors can trigger or aggravate rosacea, increasing blood flow to your skin's surface. Some of these factors include:
Hot drinks and spicy foods
Alcoholic beverages
Extreme temperatures
Sunlight or wind
Stress, anxiety, nervous or shame
Physical exercises
Cosmetics
Drugs that dilate blood vessels, including some blood pressure medications
The intestinal bacteria Helicobacter pylori
A skin mite called demodex and the bacterium it carries, Bacillus oleronius
Presence of catelicidin (a protein that protects the skin from infection)
Risk Factors for Rosacea
There are some factors that will make some people more likely to develop rosacea than others. Rosacea usually develops in people between the ages of 30 and 50 . It is also more common in people with fair skin and with blond hair and blue eyes.
There are also genetic factors for rosacea. Rosacea is more likely to develop if the person has a family history of the disease or if they have Celtic or Scandinavian ancestors .
Women, as stated above are more likely to develop the condition, however, men who do develop usually experience more severe symptoms.
Diagnosis of Rosacea
The doctor can easily diagnose rosacea on a physical exam. You can even refer the person to a dermatologist to determine if the cause of the condition is rosacea or another skin condition.
Rosacea Treatment
The most common treatment is with topical products, such as metronidazole, azelaic acid, benzoyl peroxide and topical retinoids . The main objective of the treatment is to decrease the patient's inflammation, using the substances mentioned about 1 to 2 times a day.
In the case of pustular, ocular and fimatous rosacea, it is necessary to use antibiotics from the cyclin group: tetracycline and minocycline . Surgery is indicated in cases of fimatosa. To treat ocular rosacea, it is often necessary to use local eye drops (with antibiotics) and also immunosuppressants.
The use of laser or pulsed light for vessels is also important, as the laser light reaches the vessels, promoting their destruction and clearing the region.
How to Ease the Symptoms of Rosacea?
Rosacea has no cure, but it is possible to take some steps to alleviate and control its symptoms. It is important to take care of the skin using cleansing products that are smooth, oil-free and water-based. Avoid products that contain:
Alcohol
Menthol
Hazelnut
Exfoliating agents
These ingredients can irritate and aggravate rosacea
The doctor will develop a treatment plan that usually includes a regime of antibiotic creams and oral antibiotics. It is interesting to keep a diary of the foods consumed and the cosmetics that the person uses. This will help you find out what makes your symptoms worse.
Other measures to relieve rosacea symptoms include:
Avoid sunlight directly on the skin using sunscreen
Do not consume alcoholic beverages
Look for treatments to help with some serious cases of rosacea
Micro dermabrasion treatment to reduce growing skin
Use eye medications, usually antibiotics for eye rosacea
Rosacea is a chronic skin disease that needs to be monitored closely. It can be difficult to deal with a chronic condition, in addition to avoiding the aggravating factors and following the treatment indicated by the dermatologist, adopting simple habits helps to combat skin sensitivity.
See Also: Most Common Skin Diseases in Women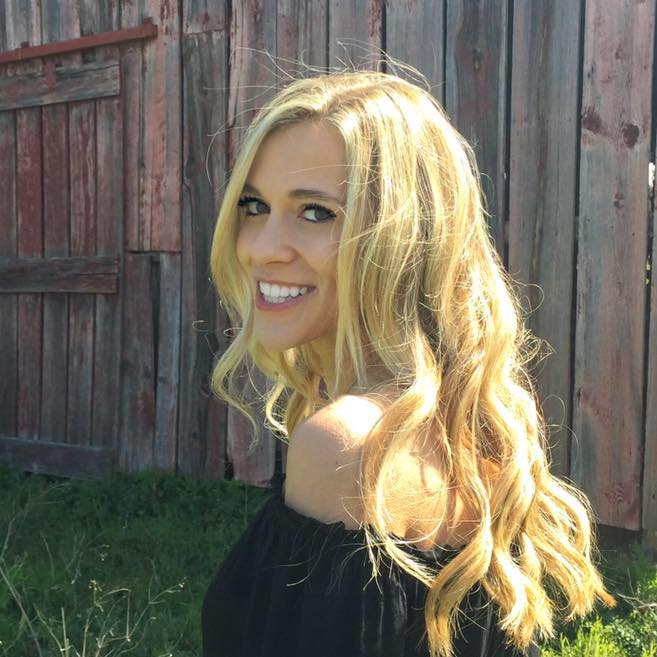 My name is Dr. Alexis Hart I am 38 years old, I am the mother of 3 beautiful children! Different ages, different phases 16 years, 12 years and 7 years. In love with motherhood since always, I found it difficult to make my dreams come true, and also some more after I was already a mother.
Since I imagined myself as a mother, in my thoughts everything seemed to be much easier and simpler than it really was, I expected to get pregnant as soon as I wished, but it wasn't that simple. The first pregnancy was smooth, but my daughter's birth was very troubled. Joana was born in 2002 with a weight of 2930kg and 45cm, from a very peaceful cesarean delivery but she had already been born with congenital pneumonia due to a broken bag not treated with antibiotics even before delivery.