The labor market today has a large part of the female labor force. Women who perform different functions and with that they may have to face a pregnancy during their professional journey. But and when it is considered risky work in pregnancy, what to do? What rights does the woman have at this moment?
It is necessary to be aware of the risk factors at work , if necessary, the law guarantees the safety of the pregnant woman and may even change sectors in the company, where the work performed presents danger to her and her baby.
How to Improve Your Day to Day at Work
Pregnancy is a unique and special moment, but it requires care and attention to ensure the health of the future mother and baby. Mainly for risky work in pregnancy, it is of utmost importance to know its function and if it presents any danger or causes some stress harming your health or the baby.
Every pregnant woman has the right to a safe work environment , which provides tranquility, after all it is not only the physical risk factor that can harm her pregnancy, but stress factors or a place with a lot of noise. Being forbidden to come or go when you feel the need to move within the company, activities with repetitive movements, stay in a single position during the working day or suffer pressure from superiors.
Blood Circulation and Swelling of the Legs
To make your day-to-day more comfortable, it is necessary to create some healthy habits that will help to replenish your energies ensuring your well-being. If you work long hours while standing or sitting, it is recommended that you circulate every hour and if there are possibilities to put your feet up to assist and reactivate circulation.
The pregnant worker feels the need to relax, especially if her function is very tiring, a fifteen-minute nap helps to replenish her strength. Talk to your superiors about your need and see if there are possibilities in getting a place for this rest in the interval of each workday .
Try to be as comfortable as possible, wear shoes and clothes that do not tighten and remember that you will spend a large part of your pregnancy at work . Another important detail is not to spend a long time without going to the bathroom, thus avoiding a possible urinary infection.
Drink lots of water as it will help you stay hydrated and eat healthily every three hours. Try to add fruits and foods rich in fiber to your menu that will help your intestines to work properly.
Dangerous Professions For Pregnant Women
Some professions that can be considered dangerous for pregnant women, are those that provide some risk to the health of the woman and her baby in development, this moment is of extreme caution and care must be redoubled throughout the pregnancy.
If you work with handling chemicals, whether directly or indirectly, it is good to consult your doctor, as there are risks that can affect the baby's development causing malformation . If necessary, request the transfer of sector, assert your rights with respect to labor laws for pregnant women.
Professions that require a lot of effort or great exposure to heat end up hindering the proper development of pregnancy and can cause premature birth . Among them are cleaning women, cooks, painters, housekeepers and those who work in laundry and supermarket.
Pregnant women who provide services to factories and who are exposed to sectors with great noise or perform repetitive work on the production line, also end up being classified as risk pregnancy. In addition to having circulatory problems, they are exposed to a stressful situation due to loud noise and spend many hours in a single position.
Future mothers who work in daycare centers , schools or places with a large number of people are also prone to catching diseases, including rubella , a very contagious viral infection. For women who have not had the rubella vaccine, it is recommended to get vaccinated and wait a month to get pregnant since the vaccine is contraindicated for pregnant women.
Pregnant women who work in the radiology sector are supported by the ANVISA Ordinance No. 453/98, receive radiological protection and must be transferred to another sector.
Major Diseases Affecting Pregnant Women at Work
The pregnant woman is not always supported and protected in her work environment and her health and the baby's health can be harmed. Some of the most frequent illnesses resulting from risky work during pregnancy are:
Urinary Infection – Pregnant women who perform work that makes it difficult to go to the bathroom and sit for many hours can develop problems in the urinary tract.
Back Pain and Knee Problems – Work involving posture, such as sitting in an office for a long time or carrying weight like in a supermarket.
Stress and Depression – Inadequate work environment, with a lot of pressure and demands from superiors.
Respiratory Tract Diseases – Caused by toxic and chemical products
Labor Laws for Pregnant Women
It is good to be aware of labor laws for pregnant women , as they are the ones that provide stability and guarantee your right to be pregnant. According to the CLT registered pregnant women who cannot work until five months after the baby is born.
If you are dismissed from the company and come to know of the pregnancy, then just prove the pregnancy with a medical certificate , exams and request the return to the company. Every pregnant woman is entitled to maternity leave of one hundred and twenty days, starting from twenty eight days before the birth.
Pregnant women have the right to be absent from the work environment to perform six medical appointments, do their prenatal care and further exams . After the baby is born it is allowed to take breaks from work to breastfeed your baby, until the baby is six months old. This right is called breastfeeding leave.
When the function is at risk for the pregnant woman and the baby, the law is granted the right to relocate the function to another sector that guarantees the pregnant woman's physical and emotional stability.
See also : Maternal and Maternal Rights – Project with license from Bia Siqueira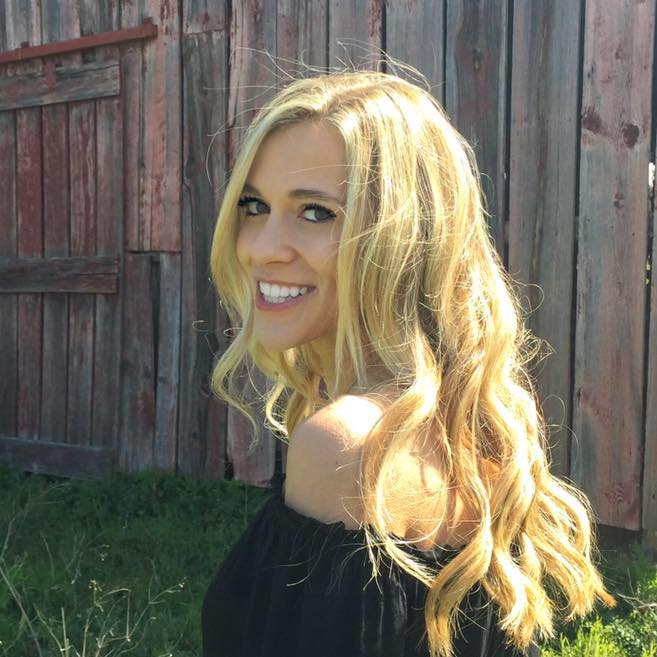 My name is Dr. Alexis Hart I am 38 years old, I am the mother of 3 beautiful children! Different ages, different phases 16 years, 12 years and 7 years. In love with motherhood since always, I found it difficult to make my dreams come true, and also some more after I was already a mother.
Since I imagined myself as a mother, in my thoughts everything seemed to be much easier and simpler than it really was, I expected to get pregnant as soon as I wished, but it wasn't that simple. The first pregnancy was smooth, but my daughter's birth was very troubled. Joana was born in 2002 with a weight of 2930kg and 45cm, from a very peaceful cesarean delivery but she had already been born with congenital pneumonia due to a broken bag not treated with antibiotics even before delivery.