Since when I understand myself by people, I dream of becoming a Mother. This is my life goal! I started dating at the age of 14, that's where this desire arose even more, but it was a prohibited dating and nothing went right. At 16 I started dating another guy and taking contraceptives to prevent myself. We dated for 1 year and 5 months, where I stopped taking contraceptives for 2 months (hidden from him) and he and my mother found out. They told me a lot, that I was very young, that it was time to think about studying at work and not about my son. Actually, today with a different mind, I know that if I were a mother at 16 years old it would be very difficult to reconcile studies, work and child. But the dream remained alive inside me.
At 17, I met my Husband (Allan, 29), and at 18 I assumed a relationship. Since then I have always talked about it with him, which has been the subject of countless discussions. He found it hard to understand that the motivation of my life is to fulfill the dream of becoming a mother . In 2 years and 3 months of dating, I always took contraceptives, never failed, forgot or something like that. In December 2015, I stopped the medicine, because of my health, I was retaining liquid and the doctors asked to stop using it.
Since then I haven't used anything, not even a condom (condom) or any other method that would prevent pregnancy. In March 2016 we moved in together and from that date, every month was a hope and then disappointment (menstruation). On 07/25/2016 I felt severe pain in my breasts, I found it strange. I decided to do a pharmacy test, and the surprise… POSITIVE!However menstruation was not delayed, she would come on Friday (07/29). But there I already felt that I was no longer alone, and that it generated a life in my belly, my miracle, my longed-for dream was coming true. I waited until Friday for confirmation with the beta HCG, and another POSITIVE surprise again, it was 4 weeks and 3 days already. What happiness, a mixture of fear, joy, despair that only a mother knows how it feels to take the positive in her hands. My husband was very happy, and he already said it would be a girl (Giovanna).
The next morning, I woke up and had a bleed. Ready my heart stopped beating for an instant. I hadn't even told family and friends yet. Fear dominated me, and I thought: God what do I do, am I losing my baby?
My mother asked me to wait, as many women bleed at the beginning of pregnancy, but she said that if she continued she went to the doctor. Then on Sunday, July 30, 2016, I went to the Hospital with my husband. The Doctor did the touch and said: – Your uterus is closed, but the bleeding is very heavy and you may be losing your baby.
Beat despair! "I'm going to give you a medicine to hold your baby and reduce your bleeding, as you don't have an ultrasound tomorrow morning, you come and do the transvaginal," said the doctor who saw me. I spent exactly 2 hours taking serum, crying a lot and praying that God would leave my baby with me . At the moment a girl in labor came into the same room as me, to hear her baby's little heart. On the first beat, I collapsed crying, I couldn't control myself, and right after that I found the girl who was dying in pain comforting me and saying that everything would be fine. I returned with the doctor, the cervix remained closed and the blood had thinned.
Monday 08/01/2016, I went back to the hospital scared of the results of the exam, which, deep down, I already knew the results, I just couldn't believe it. I did the exam and when I entered I told everything that happened, and inside they didn't tell me anything. I returned with the doctor, and he was very insensitive. He said: – Well, it was a complete abortion, okay? You won't need to do curettage! Do you have any doubts?
At that moment I forgot how to speak, breathe and walk. When I returned to my conscious, I took the paper from the doctor's hand and left him talking to himself. I left the room crying, my husband didn't react, he didn't know what to do. Yes I lost my baby, for many days I cried desperately and I even came to question God, why is that ? I couldn't talk about anything else, I couldn't think of anything else. I went to the doctor to see me, asked for tests and for my husband too. When I returned he told me that my exams went well, no changes. My husband's were not released (we don't know the results yet). He referred me to the Gynecologist, and I will have to do a medical follow-up for 1 year together with my husband.
And how did I get over it? I confess that I am not over yet, that many nights / days I cry missing, and imagining that by that time of the championship I would already have a beautiful tummy. That he would have already bought many little things and won many goodies. And when I come across a pregnant woman on the street or even known that they will be dads or moms I suffer inside, it corrodes me, it hurts a lot. Not because of the person, but because I am no longer in that magical moment. It's been 2 and a half months since I lost my baby, but I'll tell you more. That dream did not die! And I will fight so that very soon I will be able to fulfill my dream of being a wonderful Mother. It is an uncontrollable feeling that is greater than anything for me, and that almost nobody can understand me, perhaps some tentative who has been through this.
I handed it over to God, and he will know the right time to perform my miracle.
Report of the tempting 21-year-old Heloísa Leite da Silva
See also: What's Going on in a Temptant's Head?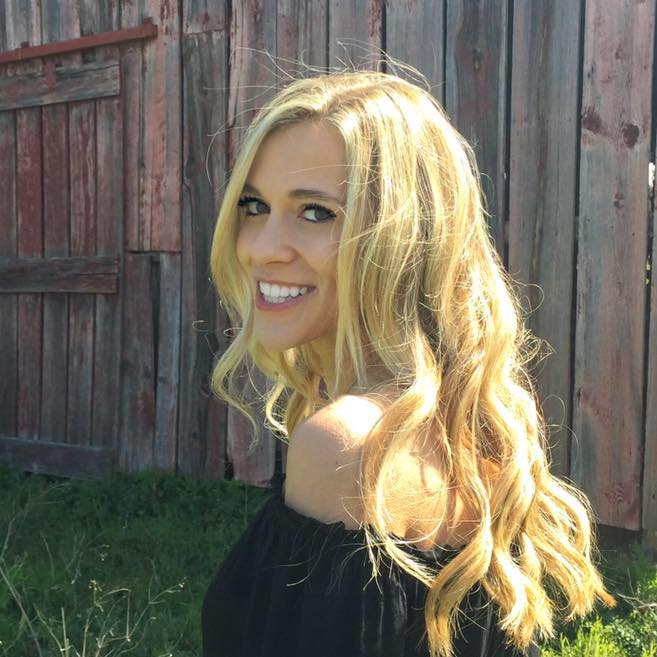 My name is Dr. Alexis Hart I am 38 years old, I am the mother of 3 beautiful children! Different ages, different phases 16 years, 12 years and 7 years. In love with motherhood since always, I found it difficult to make my dreams come true, and also some more after I was already a mother.
Since I imagined myself as a mother, in my thoughts everything seemed to be much easier and simpler than it really was, I expected to get pregnant as soon as I wished, but it wasn't that simple. The first pregnancy was smooth, but my daughter's birth was very troubled. Joana was born in 2002 with a weight of 2930kg and 45cm, from a very peaceful cesarean delivery but she had already been born with congenital pneumonia due to a broken bag not treated with antibiotics even before delivery.