In the course of life, we can face different situations, diseases and problems that only by hearing the name we are terrified. Therefore, the knowledge on the subject brings us clarifications to find solutions or the best treatment. One of these scares in childhood is rickets.
What is Rickets?
Rickets is a skeletal disorder caused by a lack of vitamin D or calcium. Vitamin D is obtained largely from exposure of the skin to sunlight, but it is also found in some foods, such as fish oil and eggs.
Calcium is found in foods such as milk and milk products. Children with rickets may have weak and soft bones, stunted growth and, in severe cases, skeletal deformities.
Rickets affect mainly children, but adults can develop it too. In most cases, the child suffered from severe and long-term malnutrition, usually during early childhood. In rare cases, the child may be born with a genetic form of rickets.
Causes of Rickets
There are several causes for rickets, including:
Lack of vitamin D.– The human body needs vitamin D to absorb calcium from the intestine. Ultraviolet light (from sunlight) helps skin cells convert vitamin D from an inactive state to an active state. If there is not enough vitamin D, the calcium that is obtained from the food that is eaten is not absorbed properly, causing hypocalcaemia (low levels of calcium in the blood). Hypocalcemia results in deformities of bones and teeth, as well as neuromuscular problems (nervous and muscular). The body also produces vitamin D when it is exposed to sunlight. A vitamin D deficiency makes it difficult for the body to maintain sufficient levels of calcium and phosphate. When this occurs, the body produces hormones that cause calcium and phosphate to be released from the bones. When the bones are left with a reduced amount of these minerals,
Genetic defect – Hypophosphatemic rickets is a rare genetic failure that prevents the kidneys from transforming phosphates properly. Low levels of phosphate in the blood lead to weak and soft bones.
Diseases – Some kidney, liver and intestinal diseases can interfere with the way the body absorbs and metabolizes minerals and vitamins, resulting in rickets.
Who Risks Developing Rickets?
Some factors may be more conducive to the development of rickets. Are they:
Age – Rickets is more common in children between 6 and 36 months of age. During this time, children generally experience rapid growth. This is when your bodies need more calcium and phosphate to strengthen and develop your bones.
Food – There is a greater risk of developing rickets if the child consumes a vegetarian diet that does not include fish, eggs or milk. There is also an increased risk if she has trouble digesting milk or is allergic to milk sugar (lactose). Babies who are only fed breast milk can become deficient in vitamin D as well. Breast milk does not contain enough vitamin D to prevent rickets.
Skin color – Children of black descent are at the greatest risk of rickets because they have dark skin. Dark skin does not react as strongly to sunlight as lighter skin, so it produces less vitamin D.
Geographic location – The body produces more vitamin D when it is exposed to sunlight, so there is an increased risk of rickets if the child lives in an area with little sunlight. Adults are also at a higher risk if they work in very closed environments during the day.
Poverty – rickets is more likely to occur among children who are poor because access to adequate nutrition can be limited.
Malnutrition – rickets is more common in areas of the world where severe droughts and famine occur.
Symptoms of Rickets
Symptoms of rickets include:
Pain in the bones of the arms, legs, pelvis and spine
Growth delay
Bone fracture
Muscle cramps
What are the complications of rickets?
If not treated, rickets can cause:
Short
Skeletal deformities, including:
Arched legs
Bump on the sternum bone
Thick wrists and ankles
Curved spine
Tooth deformities
Convulsions
Breathing problems
Muscle weakness of the heart – (this complication is rare)
How is Rickets Diagnosed?
The diagnosis of rickets can be made in the following ways:
Blood tests – measures the levels of calcium and phosphorus in the blood.
Arterial blood gases – checks the acidity of the blood.
X-ray – this test can reveal the loss of calcium in the bones, or changes in the structure or shape of the bones.
Bone biopsy – In rare cases, a bone biopsy will be performed. This involves removing a very small section of bone, which will be sent to a laboratory for analysis.
And physical checks – curved legs, softer bones and delayed closing of fontanelles (weak points in the skull) will also be checked; However, these tests are not reliable enough to be used in closing a diagnosis.
How is Rickets Treated?
Treatment for rickets focuses on increasing your child's calcium, phosphorus and vitamin D intake. This will eliminate most symptoms associated with rickets. Other forms of treatments include:
Vitamin D supplementation (ergocalciferol or cholecalciferol)
Sunlight,
Annual vitamin D injection (if there is a problem with vitamin absorption such as intestinal or liver diseases)
It is important to ask the doctor about the correct dosage, as it may vary according to the child's size and age. Too much vitamin D or calcium can be unsafe.
Treatment For Genetic Rickets
If the child has this condition, it will be necessary to reconcile phosphate medications and a special vitamin D supplement. Other medical conditions – if rickets has an underlying medical cause, such as kidney disease, this disease needs to be treated and controlled.
Other Complications
If skeletal deformities are present, the child may need devices to position the bones correctly as they grow. In severe cases, she may need corrective surgery.
What to Expect After Treatment for Rickets?
Increasing levels of vitamin D, calcium and phosphate will help to correct the disorder. Most children with rickets see improvements in about a week.
Skeletal deformities will usually improve or disappear over time if rickets are corrected while the child is still young. However, skeletal deformities can become permanent if the disorder is not treated during the child's growth period.
How to Prevent Rickets?
There are several measures that can be taken to help prevent rickets. Simple measures that are essential to the child's quality of life.
Food
A balanced and healthy diet must have a necessary amount of Vitamin D and calcium.
Foods rich in vitamin D include:
Eggs
Butter
Fortified milk and juices
Oily fish, including mackerel, salmon and sardines
Soy milk products
Fortified breakfast cereals.
Calcium-rich foods include:
Dairy products such as milk, cheese, curd and yogurt
Soya beans
Green vegetables like broccoli and kale
Sardines
Nuts
Tofu
Sun light
Estimating the exact vitamin D needs of each human is very difficult, because it is difficult to measure the amount of vitamin that is synthesized in the skin through sunlight.
In countries that are not close to the tropics and the intensity of sunlight is less, it is important to provide an additional intake of vitamin D to prevent rickets.
In areas with lots of sunlight, the best way to avoid rickets is to expose your child to the sun. It is recommended to take 15 to 20 minutes of sun a day , preferably in the morning.
Arms and legs must be exposed, as the amount of vitamin D that will be absorbed is proportional to the amount of skin that is exposed. To obtain vitamin D it is important not to pass the sunscreen, as the sunscreen inhibits the retention of vitamin D.
A protective factor 8 inhibits the concentration of the vitamin by 95%, therefore a factor greater than that practically zeroes the production of the substance. Although exposure to sunlight is a good source of vitamin D, it is important not to overdo it, too much sun exposure can lead to burns and eventually skin cancer.
See also: Infantile Anemia – How to Fight It?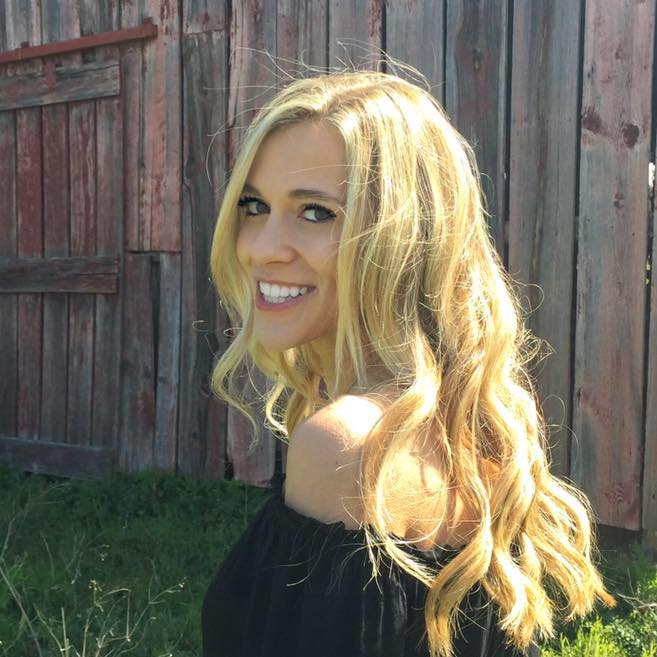 My name is Dr. Alexis Hart I am 38 years old, I am the mother of 3 beautiful children! Different ages, different phases 16 years, 12 years and 7 years. In love with motherhood since always, I found it difficult to make my dreams come true, and also some more after I was already a mother.
Since I imagined myself as a mother, in my thoughts everything seemed to be much easier and simpler than it really was, I expected to get pregnant as soon as I wished, but it wasn't that simple. The first pregnancy was smooth, but my daughter's birth was very troubled. Joana was born in 2002 with a weight of 2930kg and 45cm, from a very peaceful cesarean delivery but she had already been born with congenital pneumonia due to a broken bag not treated with antibiotics even before delivery.