My first little princess, Angélica was born in 2008. I was super happy and the pregnancy was smooth. But with 32 weeks of trouble , I was already 3 cm dilated. I took two injections of corticosteroids and continued to dilate. (The injection of corticosteroids serves to accelerate the maturity of the fetal lung and reduces the chance of death of the child born prematurely by up to 50% – as well as the need for admission to the neonatal ICU).
So at 33 weeks I was already hospitalized and with a mixture of fear and anxiety to see my kitten. The day before I turned 34 weeks, I told the doctor that Angélica was not moving as I used to feel. I had a US and the doctor said that everything was fine with her, but that she was really quiet and the amniotic fluid was below normal and to avoid any problems the obstetrician decided to deliver the next day . I was already 6 cm dilated. I did not sleep that night with so much joy and fear, since she would be premature and I knew absolutely nothing about premature babies and how to be a mother of premature babies.
I ran out of medication to see if I was going into labor, but the dilation was still the same and nothing happened. it is true love. I cried a lot! My princess Angélica was born at 34 weeks, 2,140 kgs and 44 cm. To everyone's surprise, she didn't have to stay in the ICU NEO and as I had anemia, the obstetrician managed to get me hospitalized with her as a kangaroo mother. It was great to be close to her. In those days of hospitalization I heard incredible cases of recovery of premature babies in the hospital.
And my only concern was to pass love and security to my princess. After 16 days we were discharged and it was an endless relief. Unfortunately I was unable to breastfeed, but Angie is a beautiful, healthy and very smart child. Angie made me a MOTHER and a warrior and I thank my princess for all these years of pure passion, of magnificent devotion and boundless love.
Second Birth – Nascimento Ananda
My second little princess, Ananda was born in 2011. It was a very loved pregnancy, but very nervous, since I was very afraid that she was born premature too. And it took me a while to find an obstetrician who would give me all the confidence I was looking for. That was when, at the recommendation of a friend, I found a wonderful doctor. I told him about my first pregnancy, how I was afraid, he calmed me down, explained a lot of things to me and I did some tests. And I found out that I have incompetent cervical isthmus (IIC). Only I was already at a gestational age that the risk of having a cerclage was very high.
So I took a tense pregnancy to the end, I was very afraid. I had to run several times to the emergency room that my obstetrician indicated to me, I had a lot of bleeding and each time it dilated more. At 24 weeks I already had 6cm of dilation and was already losing the plug. But thank God it was like that for a long time. Only on the day of my baby shower I was already a little unwell, but I was quiet during the tea being spoiled. At the end of the tea I had a lot of body aches, headaches and went to the maternity emergency room and something told me that I would stay there! The on-duty doctor examined me and admitted me on the spot.
The dilation was the same, but I had a very heavy bleed. I was 30 weeks old and I was hospitalized with a lot of fear. But the family always nearby made me feel calm and comfortable. I was in bed all the time, I just got up to take a quick shower. So my doctor said I could stretch my leg a little bit. And my eldest daughter had come to visit me, we played in the bed for a while and when I went to the bathroom my bag burst . I was in shock and very nervous.
Angie even joked that 'I couldn't pee on the floor', just to break that tense atmosphere and I thanked her and my mom for being there to calm me down. In minutes she was already at the obstetric center, but no labor. When my doctor arrived, he asked to be taken to the room and he would continue taking antibiotics for another 2 days and if he did not go into labor, we would induce labor. And that's what happened.
After two days I returned to the obstetric center. My obstetrician talked to me a lot and told me that it would be much better to have a normal birth . I was really scared, after all I always heard that after a PC a PN was dangerous. But he explained everything to me correctly and said that it would be better for me, that he would be fine soon and would be new to the routine of the ICU NEO and to Anandinha too, because she would breathe better.
I spent 1 hour with oxytocin in my vein and went to the operating room, because as she was premature, it was the safest place.
Strength, strength, breathe, scream, scream,… Breathe, stop, strength, screech… she made the pass and completed my world !!! She was born quickly and even with fear, I found the experience of having a normal birth and helping my little one to come into the world wonderful. I was so afraid, but when she cried really hard it was like everything in the world made sense again. But I confess that I was frightened by its size and fragility.
My little princess Ananda was born at 1:26 in the morning at 31 weeks, 1,500 kg and 38 cm and went straight to the ICU NEO. I had to wait until 8 am to be with her, it was torture! The first time I entered the ICU NEO and saw that tense atmosphere, it was quite shocking, but I soon got used to it, as nurses and pediatricians made the atmosphere much lighter and all mothers support each other too much with words of comfort.
When I saw my little princess inside the incubator, I cried too much, it was a mixture of fear that she was so fragile, happy that she was well and sad that she couldn't be clinging to her. The happiest moment was our first kangaroo. , it was beautiful and exciting. Anyway, I was able to pick her up and warm her up in my arms. But the anguish of those days was endless. Ananda had ups and downs, forgot to breathe, went to SEMI ICU and went back to the ICU, lost weight, but the faith of premature mothers is unshakable! At first I managed to 'breastfeed', milked in the milk bank and she managed hospitalization take my milk. It was a short time, but it has already left me less frustrated.
In 46 days, my little warrior was on high. It was difficult, but the happiness of my little girl is well worth it. Today she is beautiful, healthy and has a strong personality!
Ah, hours before giving birth, I decided to change her name to Ananda, which means extreme happiness and it couldn't be different. My two little warriors taught me to be patient and believe that everything has its right time. And of course, they make me the happiest woman in the world !!!
See also: Childbirth Report Regiane – The Childbirth of Dreams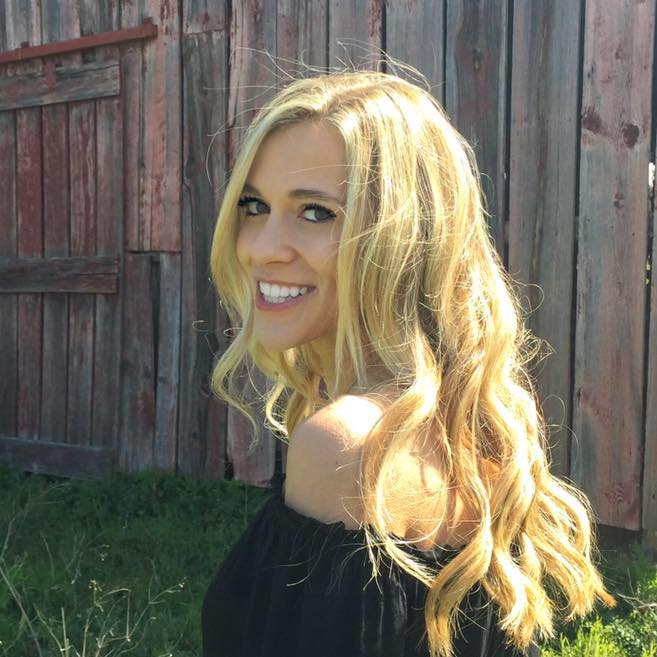 My name is Dr. Alexis Hart I am 38 years old, I am the mother of 3 beautiful children! Different ages, different phases 16 years, 12 years and 7 years. In love with motherhood since always, I found it difficult to make my dreams come true, and also some more after I was already a mother.
Since I imagined myself as a mother, in my thoughts everything seemed to be much easier and simpler than it really was, I expected to get pregnant as soon as I wished, but it wasn't that simple. The first pregnancy was smooth, but my daughter's birth was very troubled. Joana was born in 2002 with a weight of 2930kg and 45cm, from a very peaceful cesarean delivery but she had already been born with congenital pneumonia due to a broken bag not treated with antibiotics even before delivery.