When I got pregnant with my first child 7 years ago, one thing was certain, I would have a normal birth. I had no idea of ​​what it would be like, what could and could not and if epísio was essential as well as brushing your teeth lol. The fact is that we grow up listening to the mother saying "Hence daughter, the doctor gave the" cut "and you were born. So that was standard!
In my second child, I read a lot and got a lot of information, made my birth plan and discovered several things that are not relevant in a birth. Well, but I will not go into the merit of talking about them. Let's go back to giving birth to my first child! As the idea was to have my child in normal birth, in his time, I continued working until his day of birth . We didn't have a car, so we created some basic strategies: if the baby decided to be born at dawn, we would call the brother-in-law and if it was during the day, a taxi.
OK! Money saved, phone from a legion of different taxi companies and brother-in-law on call. After 40 + 1 day, I get up as usual, get dressed and look at my foot: "Wow! What a swollen foot it looks like bread "!" Husband yells from the bathroom: "Amorrr, today I have a dentist, I'm going to put on the band, I'll be back later!"
All very well! We go out to work together, I catch a crowded bus and a boy in his mid-20s, he has a sudden fit of uncontrollable sleep when he looks at me. I hold tight to the pipe and follow my path halfway up. A little lady looks at me smiling and gives me the place, glaring at the boy. I arrive at the service and tell the boss that I have prenatal care at noon, he says "Okay" and off I go for another day at work.
At noon I leave, I take the bus again (this time sitting) to the maternity ward where the doctor does the touch exam. Nudge from here, nudge from there and say: "This baby is still tall, there for Friday you come back (it was a Tuesday), there is only 1 cm of dilation!" "You can go, go to the reception and get a certificate, go and rest, woman!"
I take my certificate, leave the maternity ward towards the point, thinking about what to do when I get home. I remember that I need to buy a can of paint to finish painting the wall in my room. I get off the bus, 2 kilometers before home, buy a 3.6 liter can of paint and walk, because what I heard most during pregnancy was that "walking makes beeem!". Halfway there, I take a rain shower, but it was not rain, it was a wash of the soul. I get home drenched and go straight to take a shower, put on my husband's shorts because he was the only one who served me and I lie down in front of the TV.  Nap, when I turn around to change my position, I hear a "ploc" and then I think of the sofa, I get up and feel warm water running down my legs.
There, the bag broke! I call her husband once, twice, three times, nothing about him answering. I think: "Well, the time has come! Suitcase is ready, money and taxi phone in hand. This diagram of Ricardo that doesn't answer me! I need to talk to someone! " I call a friend at work: "Hello Cris, the bag has burst!" "What are you kid ??? Are you kidding????" "No, I'm not, I called Ricardo but I think he's at the dentist, I know what to do but I needed to talk to someone!" "Oh girl, I'm not well, I'm feeling sick, talk to Regi!" "Hi Regi, calm Cris down there, the bag broke but everything is fine, I'm not in pain or anything" "Okay Martinha, do as you have agreed, stay calm and have a good time for yourself! I'm going to see Cris as she is! Bjos, bye! "
I hang up the phone and think, "Someone is already warned!", I try to call my husband about 10 more times and nothing. I call the taxi and go outside. The mother-in-law looks at me and I let go "The bag has burst!" ready…. The confusion is armed.  The mother-in-law screams at the neighbor who is a nurse to see I don't know what, the mother-in-law calls her sister-in-law to call her ex-boyfriend to come by car to take me, the neighbor calls her daughter to give me moral support lol…. "It's alright guys, i already called a taxi", all with a twisted nose because Marta is disgusting.
The taxi arrives: "Where are you girl?" "For Victor do Amaral maternity hospital" "Are you going to consult?" "No, my purse has burst!" " What????" "Calm down, you can go easy because everything is fine, I'm out of… r" by that time it was too late, the driver was racing at an hour. We arrived in 15 minutes, 45.00 had been set aside, which was what the trip would take, but I paid 15.00 because he didn't walk, he flew.
I enter the maternity ward at 6:00 pm with 3 cm, a crowded maternity ward, many pregnant women in labor awaiting room release and I could only enter with 6 cm of dilation even with a broken bag. I waited talking to another pregnant woman who had been there since midday, without having lunch with very strong contractions, but without the necessary expansion to enter. I called the husband a few more times and nothing, 19:20 he calls me: "Hi, 30 calls on my cell phone, I was at the dentist, I couldn't answer, what was that? It's borning?" in a tone of debauchery, and I answer "Yes, it is!" "There is??? Like this?" "Yes, love, I'm in the maternity hospital already, I came by taxi, come here!" "But I'm hungry, I'm going home for coffee!" " What? Nothing goes, come over here, there's a bakery on the corner, you eat something there, and oh, bring me cheese bread! "
Forty minutes later he arrives with a bag full of cheese bread, I eat one and offer it to my pregnant friend who hasn't had lunch. She rejects it, she is full of pain and cannot eat. Like my bread, I drink water, talk to one, with another and start to feel small contractions. Some more time I look at the clock and it already shows 22:25. Now the contractions are starting, the husband makes me walk, goes up and down, with each contraction I stop, I bend over the wall , I breathe and listen: "Come on, sobeeee!", Husband from up there giving me that incentive. I approach him and ask, "Why don't you walk me down there? Can't you see I'm in pain? " "I can't love, I have to keep an eye on the bags!"
I go up and down several times until I can't take it anymore and ask the receptionist if the doctor can't examine me and see if it has already dilated. The receptionist sympathizes with my "suffering" and takes me to the doctor, who realizes that I am already 6 cm and can already be admitted. I change my clothes, put on my shirt and give my things to Ricardo who is outside. I ask if he can't come in and the nurse says no, because it is crowded and I am sad, but with a lot of pain I don't complain.
I arrive at the pre-delivery room and have 17 women in PT at the same time, many crying, moaning, screaming and I alone there. Soon I met some that I made friends at the reception and we shared the pains of the PT and the laughter in the intervals of the contractions. Some medical students came to see me, one asked me if I used drugs, I asked if Mac Donalds was considered a drug because if I was addicted, we laughed between one contraction and the other, I asked him to stay with me, give me his hand when he came to contraction, the poor guy stayed with me lol today I wonder what he thought at the time kkkkk…. I went to the shower several times, let the water fall on my lower back and that relieved me a lot .
When it was 1:15 the contractions were followed and I hardly had time to breathe, the doctor on duty came and examined me, said to me: "Marta, is it time, shall we go?" and I "Walking ???" and she, smiling, said to me: "Yes, it is here on the side" and I went, but feeling a strong urge to push. I lay down on the stretcher and she asked me to put my feet on the support and when I came to feel the urge to push slowly, breathing, I was surprised because my mother always said that I had to push so hard and hold the air…. I remembered the cut: "Dra, don't cut me please !!!" and she "Marta, I will not do anything unless I need to!", I breathed with relief as she applied an antiseptic to me.
The contraction came, and the urge to push was uncontrollable, I took a deep breath and pushed, I felt my legs shake and my belly went down with my strength. The doctor said "Great Marta, he is coming, the next contraction is another big force!" And the uncontrollable will returned and I pushed, I felt him coming down, he came to me, he wanted my arms, my warmth and in the second force my prince was born, exactly at 1:30 on March 12th.
He didn't cry, and I just saw him at a glance, the pediatrician took him and I was waiting for him to come back to me. While the placenta leaves, the doctor went to deliver the friend who did not have lunch, in the same room as me, on the stretcher next to me. The student doctor, do you know the one who was holding my hand? He removed my placenta and gave me 2 stitches because I had a small tear. While he was doing the procedure I heard my son cry in the next room and his cry made me explode with happiness, a happiness that I had never felt before.
After 10 minutes the nurse brought me, the only boy in 18 deliveries. The ugliest and most beautiful baby I had ever seen in my life, my baby, my son, my world!
See also:  The Discovery of Pregnancy – Report by Joseane Simão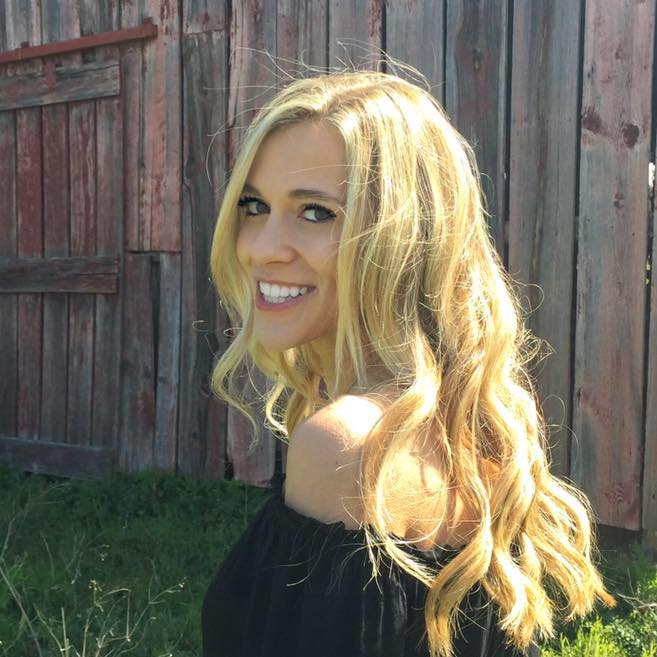 My name is Dr. Alexis Hart I am 38 years old, I am the mother of 3 beautiful children! Different ages, different phases 16 years, 12 years and 7 years. In love with motherhood since always, I found it difficult to make my dreams come true, and also some more after I was already a mother.
Since I imagined myself as a mother, in my thoughts everything seemed to be much easier and simpler than it really was, I expected to get pregnant as soon as I wished, but it wasn't that simple. The first pregnancy was smooth, but my daughter's birth was very troubled. Joana was born in 2002 with a weight of 2930kg and 45cm, from a very peaceful cesarean delivery but she had already been born with congenital pneumonia due to a broken bag not treated with antibiotics even before delivery.