For a long 3 years trying to get pregnant we decided on IVF, in 2014 we received our first positive, but unfortunately I lost my baby at 6 weeks. I had the second IVF in August 2015 and again my positive came!
When I found out I was about 4 weeks old, and due to the IVF monitoring being very strict, I found it right away. He was asked to wait until 7 weeks to perform the first ultrasound so that we could see the heart, if everything was fine and how many embryos would be, since two embryos were placed in the procedure. At 5 weeks I had a little bleeding and without feeling anything, I went to work normally, but when I left I felt something strange and when looking for the bathroom I noticed a bleeding . As I had already lost a baby before, I was desperate and immediately called my husband to take me to a hospital.
I was unable to speak to him at that time and was able to speak to his mother, who asked me to take a taxi and go to the hospital. I went to the Hospital Edmundo Vasconcelos, but when I got there there was no gynecologist to attend to me and they asked me to go to the Hospital Santa Joana, which was a maternity hospital and more suitable for my case. I waited for my mother-in-law and her husband to arrive with the car and when they arrived at Santa Joana they did a Beta exam to check if the pregnancy was progressing and then a touch exam and it was verified that the bleeding was very little.
An ultrasound exam was ordered and it was there that we discovered they were twins. The two gestational bags were visualized, but we were unable to see the embryos or hearts and the doctor informed me that it was still too early to be able to visualize them. He also said that the bleeding could be due to several reasons, but that there was no placental detachment. During the trip to the maternity hospital, I contacted the clinic that did the IVF and was asked that I go the next day to have them evaluate me.
The next day I went to the treatment clinic and another ultrasound was performed. I was still bleeding, but it was dark, with no living blood. On ultrasound, the two embryos were seen and only one of the hearts heard , but the pulse of the two hearts was visible in the exam. Absolute rest was requested for 15 days from that moment, due to the detachment of one of the placentas where I suffered from continuous bleeding for more than 15 days.
Until 12 weeks, I continued to be accompanied by the clinic and at the same time I went to my gynecologist before treatment. He ordered several tests for confirmation and everything was fine. At first I felt very sick, nauseated and could not vomit what made me agonized , a lion's hunger and a lot of urge to pee but common pregnancy symptoms. After 12 weeks the nausea was gone, but a bitter taste remained in my mouth and I felt a lot of heartburn but nothing abnormal and very serious. Everything was going well, exams ok, size and development of the babies all cute and with 20 weeks I did the morphological, measured the cervix and was not at risk of premature birth .
Over the weeks the tiredness started to beat and the feet to swell too much. Because of this swelling, the tiredness was very great and it bothered me a lot to work. At 23 weeks and 3 days, I went to work and as soon as I arrived I went to the bathroom and when I peed I noticed a brown spot on the panties similar to the bleeding from the beginning of pregnancy . When cleaning, a caramel colored goo came out and after a pink secretion with pink threads. I immediately called my doctor who asked me to go to the hospital immediately to have him examined me, since over the phone nothing could be done.
My boss took me to the hospital and there I was alone, I was treated with priority because it was a pregnancy with twins. The doctor who analyzed me, used the Pap smear machine and informed me that my bag was protruding, then made a touch and confirmed that I was 3 cm dilated. At this point, you already told me that I should be hospitalized immediately. I felt nothing, no discomfort or contraction. But the doctor explained to me about the protruding bag and informed me that the bag was already in the vaginal canal due to the dilation and I needed to be admitted to hold the babies since it was too early to be born. He called my gynecologist to ask for authorization and he asked me to be admitted. He was asked to enter antibiotics to avoid the risk of contamination of the babies since the bag was in the vaginal canal.
I called my husband and asked him to go to the hospital, two friends were quicker to sign my admission, I gave my documents and they already asked me to lie down. I was taken for ultrasound and the babies were fine, their hearts were beating as expected but really the bag was very low and a "sand" was observed that was possibly already an infection. The antibiotic would serve to prevent this infection from manifesting and harming us.
Right after the ultrasound, they took me to the hospital room where the antibiotic I took for 8 days in the vein was started. In the first week I was forbidden to get out of bed and I wasn't even allowed to go to the bathroom . I showered lying down and did my needs in bed, it was embarrassing, but it was necessary for me not to get up. In the second week I was released to take a shower, but it should be brief, the needs continued to do in bed. At the beginning, I was informed that there would be no discharge forecast and that I could be hospitalized until the babies were born.
Every week they perform ultrasound to monitor the babies' weight gain, which is progressing very well and every other day they do not have blood tests to rule out the risk of infections. I do physical therapy twice a day and use compression stockings to avoid thrombosis , since I spend a lot of time in the same position.
It was explained that they would assess the situation and, if there was no infection, a cerclage or vaginal pressure could be performed to close the cervix. But through the exams, they evaluated and made the decision of what to do, since they are not always possible. After two days of hospitalization, they decided to have my cerclage, after all the preparation procedure due to the anesthesia that I would take it was performed.
When I arrived at the pre-anesthetic, I was asked how many hours I was fasting and I was informed that I would take spinal anesthesia and that I would follow up the entire procedure. The doctor said that before starting he would see if he could really do it due to the conditions of the cervix.
In the operating room with an IV, the anesthetist gave me the medication and then the anesthesia, where I no longer felt anything. After the physical examination, it was verified that the cerclage could be done and it was started. I didn't feel anything, just heard the noises and when it was over it was said that it was over, but the doctor asked me to be very patient because it would only be the beginning. There are two methods, with one and two points, with the two points being safer to insure the pregnancy, but in my case they only managed to give one point due to the conditions of the cervix. The doctors told me that I would need to have only three things: patience, patience and patience.
After the procedure I went to the recovery room and after an hour and a half I went up to the room. Although it is a bad place to stay, I know that the hospital is the best place for me to stay, I am being treated well, they take the pressure off, I listen to the babies' hearts. The problem is being alone for a long time since everyone works and I receive few visitors. The internet is bad and my hobby is television. At home I would be at greater risk, the bag would burst and even arrive at the hospital what could happen? Whatever happens here has doctors at any time.
From the day of cerclage I started using progesterone to help hold on. The doctor said that because it is a twin pregnancy it is more difficult, but resting with progesterone will make you hold as much as possible. They will try to hold up to 32 to 34 weeks, the gestational age that most twins are born. We are here firm and strong, now without bleeding, with little secretion, but considered normal by progesterone. What I can't do is feel pain or bleed. But thank God I have no pain or anything, now I just have to wait for my babies to arrive. I'm 26 weeks old now, waiting for my Giovana and Guilherme!
This is the pregnancy report of Luana Cristina, owner of the channel Luana Cristina Oliveira Santiago
See also: My Story With IVF – Luana Santiago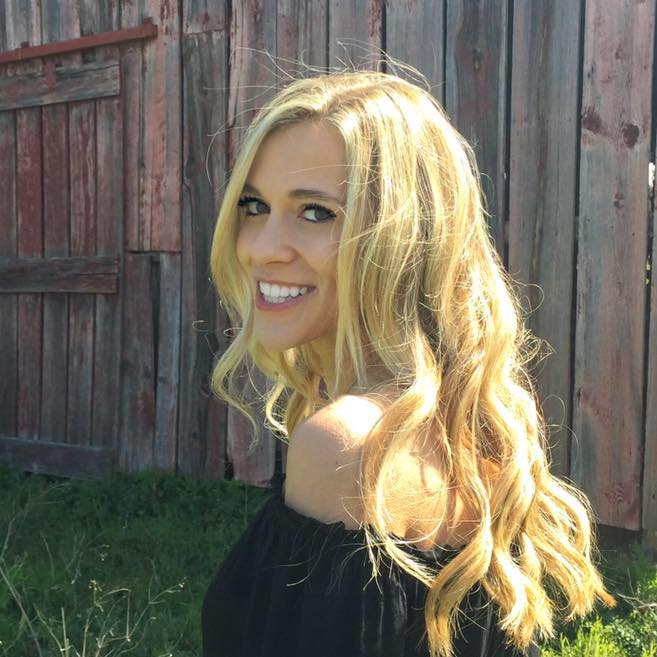 My name is Dr. Alexis Hart I am 38 years old, I am the mother of 3 beautiful children! Different ages, different phases 16 years, 12 years and 7 years. In love with motherhood since always, I found it difficult to make my dreams come true, and also some more after I was already a mother.
Since I imagined myself as a mother, in my thoughts everything seemed to be much easier and simpler than it really was, I expected to get pregnant as soon as I wished, but it wasn't that simple. The first pregnancy was smooth, but my daughter's birth was very troubled. Joana was born in 2002 with a weight of 2930kg and 45cm, from a very peaceful cesarean delivery but she had already been born with congenital pneumonia due to a broken bag not treated with antibiotics even before delivery.