It is difficult to have a woman who does not have a stretch mark on any part of her body, isn't it? This is an evil that haunts the female universe, but the good news is that there are effective treatments that promise to soften and even eliminate red streaks .
Stretch marks have a linear appearance and are usually parallel, in many cases they are similar to a scar. The stretch marks can be small and even huge, they can reach 30 centimeters in length. They usually appear in the belly, arms, thighs and buttocks and women are more susceptible to stretch marks.
Over time these stretch marks lighten until they become almost white, a "pearly" tone and because they are not the same color as the skin, they are in evidence , which makes women who suffer from this disease even more uncomfortable.
In addition to treatments with modern equipment, there are healing creams that are very effective against red streaks and many homemade recipes that are effective for treating skin with these lesions.
Learn more about the causes, treatments and how to prevent your body from stretch marks, even during pregnancy.
How to Eliminate Stretch Marks
Since the skin fiber undergoes this stretch that causes the stretch mark, it is quite difficult to get rid of it completely and immediately, even if they are red streaks, that is, more recent.
Even with this difficulty in recovering damaged skin, red streaks are still easier to be eliminated than whitish streaks, but for both cases there are effective treatments that greatly improve the appearance of the skin and that if the stretch mark cannot be removed completely , leave them imperceptible, which is already a great result.
The tip is to start treating stretch marks as soon as you notice that they appear , for sure the sooner you start the treatment the better the results will be. And it is still possible to prevent them, especially during pregnancy where weight gain occurs very quickly, which provides the appearance of the terrible and dreaded stretch marks.
Prevention and Care Tips
See below for great tips to help you eliminate stretch marks right from the start and especially strengthen your skin to protect you from stretch marks:
Use moisturizing cream daily (especially in the areas of the belly, arms and legs);
Drinking plenty of water helps a lot in hydrating the skin;
Avoid losing weight and getting fat in a short period of time (concertina effect);
Avoid bathing in very hot water;
When bathing, give preference to liquid and moisturizing soaps.
Treatment for Red Stretch Marks
Stretch marks turn red due to the rupture of blood vessels, just in the area where they appear. They have an aspect of wrinkled skin, which is very uncomfortable for women who suffer from them. This coloring indicates that they are recent and, therefore, they are easier to be eliminated with treatment.
Precisely because they are more recent, the region of the skin that is injured is more likely to regenerate , exactly why the treatment and the treatment for red stretch marks is even more effective. If this is your case, do not waste time. Choose the best treatment and start taking care immediately so that you get a more effective result.
One of the super recommended and very simple treatments, is an exfoliation made with a homemade recipe , has been shown to be quite efficient and with positive results. You should do it only 3 times a week and of course, with the help of a daily moisturizer made with the moisturizer of your choice.
Watch this video that teaches a very simple homemade exfoliating recipe for the treatment of red stretch marks:
In addition to homemade scrubs, there are pharmacies with some creams and ointments that are also very effective in the treatment of red and white stretch marks. Try to find out with your doctor which of these medications are best for your car.
Remember that above all the important thing is to follow the tips to prevent stretch marks and if they still insist on appearing, start the treatment as soon as possible.
White Streaks
After the red streaks appear, over time they will become whitish, in a "pearly" tone, this is because in these lesions are older, melanin is no longer produced.
The white streaks mean that the scar caused by the collagen fibers breaking in the affected skin region has already consolidated , so they no longer have as much regeneration capacity as the red streaks.
Both because of the lack of production of melanin, and because of the reasons for the skin with the white streaks that lose a little thickness, forming small cavities that are even more scarred and are even harder to disappear.
Treatment of White Stretch Marks
In the case of white stretch marks, the treatments are even longer. Some of the most suitable treatments for these cases are mesotherapy, peels and especially carboxitherapy , a treatment made with the localized application of micro-injections of CO² to improve the appearance of the skin. The results may vary from woman to woman, but according to a specialist, white stretch marks can get to be reduced by 70%.
A good hydration helps in the prevention and treatment of any of the types of stretch marks , in fact, protects the skin from any kind of injury. So the recipe is very simple, be it during pregnancy or at any time of life, very moisturizing, no very hot baths and lots of sunscreen to keep your skin always healthy and beautiful!
See Also: Stretch Marks in Pregnancy – How to Take Care and Prevent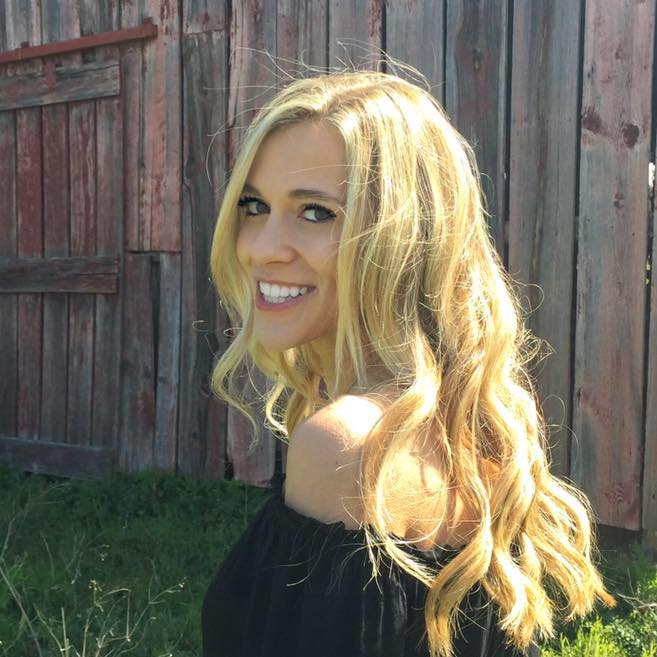 My name is Dr. Alexis Hart I am 38 years old, I am the mother of 3 beautiful children! Different ages, different phases 16 years, 12 years and 7 years. In love with motherhood since always, I found it difficult to make my dreams come true, and also some more after I was already a mother.
Since I imagined myself as a mother, in my thoughts everything seemed to be much easier and simpler than it really was, I expected to get pregnant as soon as I wished, but it wasn't that simple. The first pregnancy was smooth, but my daughter's birth was very troubled. Joana was born in 2002 with a weight of 2930kg and 45cm, from a very peaceful cesarean delivery but she had already been born with congenital pneumonia due to a broken bag not treated with antibiotics even before delivery.