The pain of an abortion is indescribable, but how to deal with repeated and repeated abortions? Queli tells how she went through this and the joy of becoming a mother.
I was always crazy to be a mother, so I provided my baby right after the wedding, but I didn't think it would be so complicated to have my dream come true. After about a year of trying, I finally got my desired positive. But the joy was short lived, in less than a week I felt cramped and had bleeding. I lost my first baby. I cried a lot, I was devastated. I couldn't talk about it with anyone. After a few days of total withdrawal, I decided to start trying again. About three months after the abortion, she was pregnant again. My pregnancy was relatively smooth and my son was born with 40 weeks of normal delivery .
After a few years I decided to have a second child. My agony started again and getting pregnant until it wasn't difficult, the trick was to hold the baby inside me. In the first attempt the joy only lasted 6 weeks. One rainy morning my baby was gone. Without wasting much time, I got pregnant again. When I was 9 weeks old, I went for an ultrasound and found that my little baby had no heartbeat. It was a shock! I saw, in the image, my baby all formed, little arms, legs and inert, lifeless. What a pain! The next day I went to another clinic and repeated the ultrasound, a useless attempt to hear my baby's little heart pounding. I had to do curettage, because I was taking medication to hold the baby.
It was one of the worst days of my life, as I felt like I was going to kill my baby, pull it out of me. Looking at my husband standing in the door of the operating room with the saddest face in the world was the worst scene I have ever lived. I was shaking from head to toe, nervous, afraid, sad. At the last minute, I asked the doctor to try to hear the baby's heart, but there was nothing to be done. In fact, there was a curettage and she did it. The next day I went home, it was a wake. After all, this was the third abortion, but it hit me the most, because I saw my baby on ultrasound with a racing heart one week and the next week he was dead inside me. I saw him alive, I saw his little arms and legs. But I lost him, he escaped me. I was defeated.
But life went on and time is like balm. The problem is that the curettage was incomplete, I stillI had remains of abortion inside me and it got infected. I was in so much pain, I could barely walk. Result: hospitalized for a second emergency curettage. The doctor suspected hydatidiform mole and my husband and I were desperate with this possibility. But in the end everything went well, because the biopsy of the material was negative for the spring: they were just remnants of the pregnancy.
I had to wait a few months to try again and finally got my positive. Each new ultrasound was a moment of total suspense, we barely breathed until we heard the sound of our baby's heart. How much agony, how much anxiety, how much fear! My daughter was born at 36 weeks. A little Princess!
After four years, even taking contraceptives, my period was delayed. I did an examination to release my conscience and found out I was pregnant again. The mixed feelings were huge! I was desperate for this new pregnancy and at the same time happy with the situation. I spent a week getting used to the idea and in the end I was super happy. But the joy was short-lived. Bleeding again, colic, miscarriage. I lost my little baby. The pain was immense. The guilt hurts even more, because I had been upset at the beginning, with this unscheduled pregnancy. I talked to my husband and he agreed: let's have another baby! We were so lucky that the next month I was pregnant again. This time the pregnancy was up to 41 weeks and my little girl completed my wonderful trio!
Recurrent abortion is a pain without size. In addition to the pain, we feel guilt, shame and that terrible feeling of helplessness, of defeat. In my case, we never found out the reasons for abortions. But that would not matter, because whatever the problem, we would have continued to try and have done everything the same, because the desire to have our children has always been greater than the pain of loss.
See also:  Abortion – I've Been There, Too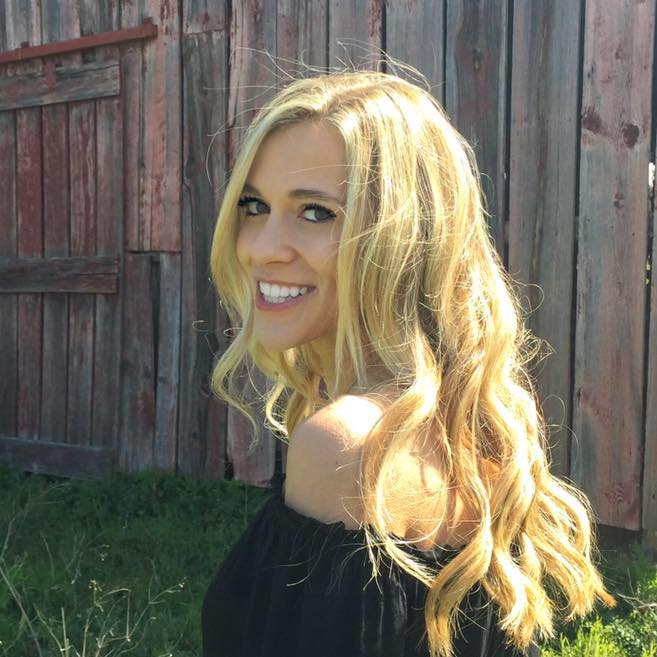 My name is Dr. Alexis Hart I am 38 years old, I am the mother of 3 beautiful children! Different ages, different phases 16 years, 12 years and 7 years. In love with motherhood since always, I found it difficult to make my dreams come true, and also some more after I was already a mother.
Since I imagined myself as a mother, in my thoughts everything seemed to be much easier and simpler than it really was, I expected to get pregnant as soon as I wished, but it wasn't that simple. The first pregnancy was smooth, but my daughter's birth was very troubled. Joana was born in 2002 with a weight of 2930kg and 45cm, from a very peaceful cesarean delivery but she had already been born with congenital pneumonia due to a broken bag not treated with antibiotics even before delivery.