Psychological pregnancy … and who has never heard of it? The desire of a woman who wants to be a mother with great intensity can go beyond wanting, this desire can manifest itself in the body, even physically. So psychological pregnancy is not just in the head, it can transform a body even if the woman is not really pregnant. But what triggers a psychological pregnancy and how to recognize the signs?
Symptoms of Psychological Pregnancy
There are women who spend weeks and even months feeling a pregnancy that does not exist physically, this pregnancy can bring symptoms such as nausea, nausea, sleep, hunger, lack of menstruation, altered hormones and all the others that are characteristic of a pregnancy .
In fact, psychological pregnancy is a psychological disorder and is increasingly common these days despite all the information available. Recently, several cases have been reported in the media in which only during childbirth is psychological pregnancy discovered , even the big belly women can develop in this disorder. It is amazing how the psychological influences the physical part!
How to Have Symptoms Without Pregnancy?
The influence for the symptoms to appear begins with the stimulation of the pituitary gland, a place in the brain that releases all the hormones in the body, this would explain most of the symptoms, including the darker nipple so common in real pregnancy . If psychological pregnancy is confirmed, the doctor may intervene with medications to induce menstruation and treatment with psychologists may be recommended and even antipsychotics in more severe cases.
Who Can Develop Psychological Pregnancy?
Women who have trouble conceiving can develop a psychological pregnancy more easily, problems such as polycystic ovaries , endometriosis and even non-apparent infertility can cause so much frustration that psychological pregnancy can appear.
Emotional imbalance due to anxiety to get pregnant or a recent abortion can also trigger this type of disorder, so the tempting women have to try to stay lucid and know that not every symptom should be taken to iron and fire as if they were pregnant. really.
Knowing how to differentiate is essential and to avoid being too anxious. Marriages that do not go so well can cause a psychological pregnancy as well. Perhaps the thought that a child could save the relationship can happen so strongly and cause psychological pregnancy. As the symptoms of psychological pregnancy are identical to those of pregnancy, all caused by the great desire to be a mother or even by the fear of becoming pregnant, recognizing the true symptoms of a pregnancy like this is relatively simple.
To identify psychological pregnancy, it is enough for the woman herself or those around her to pay attention to the signs to realize the absence of the actual pregnancy. To detect whether the symptoms of a psychological pregnancy, simple physical examinations are sufficient. Does psychological pregnancy test positive in the blood test? No, that's why a beta HCG exam  to check for the presence of HCG (exclusive pregnancy hormone) and an ultrasound can clear up the question of whether or not there is a real pregnancy. If you wish, you can purchase your pregnancy test here in our online store.
Report of a Reader with Psychological Pregnancy
The reader "Maria" who does not want to be identified with her real name, tells a little about the case of psychological pregnancy that she suffered at the age of 22.
"My life was fine until I had sex without a condom with my boyfriend and I realized that I was pregnant. I was so scared that I ended up taking the pill the next day to avoid pregnancy.
After a week the symptoms started for real and continued for about 2 months or so. Even if I had a negative blood test, I was not convinced that I was not pregnant .
I always thought it was the wrong result. I went to a doctor who asked for an ultrasound and it was discovered that despite a protruding belly there was no pregnancy . I was finally relieved and in 3, 4 days later my period finally came down and the symptoms stopped. "
Like Maria, several women have symptoms that seem to be of pregnancy, but to find out if they are in fact go to the doctor. Investigating is the best way to get psychological pregnancy out of the way. Relatives are left to give attention and support to a woman who is going through a psychological pregnancy because it is not easy! Even the correct diagnosis can lead to suffering and frustration because it is not a concrete pregnancy. All the support and affection are few for this phase.
Taking advantage of the space I want to tell a novelty to our readers who intend to get pregnant. In partnership with the company Famivita, we developed some products that help in the fertility of men and women, among them fertility vitamins that potentiates FamiFerti ovulation   and in the case of men improves the quality of sperm, ViriFerti, as well as ovulation test pregnancy test and the FamiGel lubricating gel. You can  purchase them here  in our online store.
See also: I can't get pregnant! How to Find Out the Cause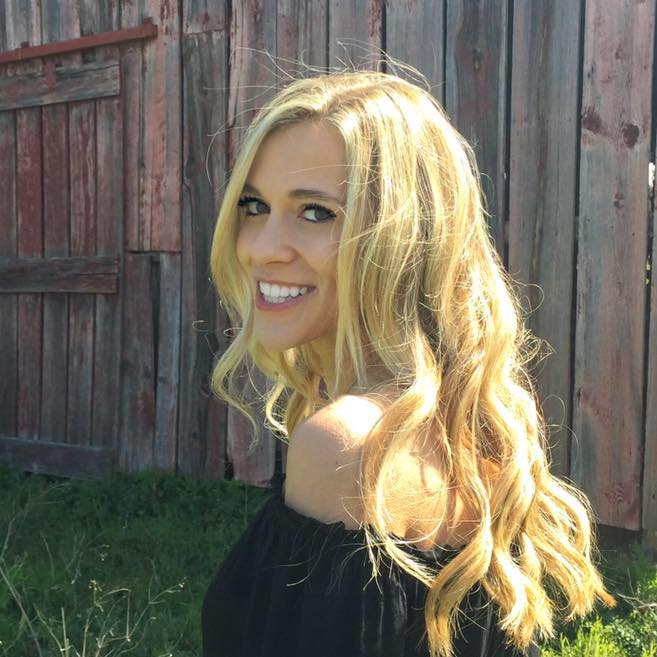 My name is Dr. Alexis Hart I am 38 years old, I am the mother of 3 beautiful children! Different ages, different phases 16 years, 12 years and 7 years. In love with motherhood since always, I found it difficult to make my dreams come true, and also some more after I was already a mother.
Since I imagined myself as a mother, in my thoughts everything seemed to be much easier and simpler than it really was, I expected to get pregnant as soon as I wished, but it wasn't that simple. The first pregnancy was smooth, but my daughter's birth was very troubled. Joana was born in 2002 with a weight of 2930kg and 45cm, from a very peaceful cesarean delivery but she had already been born with congenital pneumonia due to a broken bag not treated with antibiotics even before delivery.