Psoriasis is an autoimmune disease, it is not contagious and it affects the skin. It manifests itself through lesions with a reddish color and which normally peel off in the form of plaques. The main places that it manifests are elbows, scalp, hands, feet, knees, nails and genitals and can occur from mild to severe where it compromises the skin of the entire body. Psoriasis can occur in pregnant women, babies and children of any ethnicity or gender.
What Causes Psoriasis?
Its true cause has not yet been confirmed, but it has to do with genetic, psychological, immunological and even hereditary issues. The only confirmation they were able to obtain is that it is not a contagious disease, so there is no reason for isolation.
According to studies, the genetic factor has a greater connection since most patients have cases in the family. If in the case it is a mother or a father, the chances intensify and if they are both, the chances increase to 50% of the child being born with a predisposition to generate the disease even in childhood or in adulthood. There are several types of psoriasis and each requires a different treatment.
Types of Psoriasis
Plaque or common psoriasis : it is the most common type of psoriasis and presents as plaque lesions with different shapes and sizes and a reddish appearance. They present dry whitish or silvery scaling and in their whitest form they extend through the scalp, knees and elbow area. In their intense form they reach genitalia, internal part of the mouth or even the entire length of the body, causing great itching, pain and cracks and bleeding around the joints.
Guttate psoriasis: This is the type of psoriasis considered most common among children and young people up to 30 years of age. They usually occur after pictures of throat infections or other bacterial infections. It appears in the form of a "drop" with scaling and usually appears in the region of the trunk, scalp, legs and arms.
Inverted Psoriasis: This type is the most common in people who suffer from obesity or who are overweight. It is shaped like reddish spots and appears in more humid and stuffy areas such as genitals, groin, armpits, neck and below the breasts.
Nail Psoriasis: This is the type that affects the fingers and nails, both of the hands and feet. It is yellowish, scales and nails reach their growth, causing them to grow unevenly and thickly. They leave yellow, brittle and in some cases they weaken so much that they come off easily.
Pustular Psoriasis: Considered a rare form, pustular can present only on the feet and hands or throughout the body. They first appear as red spots and then bubbles with pus appear inside. It presents intense itching, fever, fatigue and can disappear and reappear over the days.
Erythrodermic Psoriasis: The rarest and most intense type of the disease, erythrodermic psoriasis affects around 75% of the body with spots and intense itching. It usually occurs due to the lack of treatment for other types of psoriasis, burns or infections.
Arthropathic Psoriasis: Arthropathic or psoriatic arthritis can present with any of the forms of the other types of disease mentioned above, but it is characterized by severe pain that affects the joints and can even cause stiffness.
Palmoplantar psoriasis: One of the most common types of the disease occurs fissures along the entire length of the palm and soles of the feet.
In all types and forms of the disease, the patient faces, besides the discomfort caused by the symptoms, all kinds of prejudice for the lesions so visible on the skin. Any type of disease can affect pregnancy , childhood or adolescence and treatment for control is essential. Factors such as stress are pointed out as one of the ways that most trigger the symptoms , since they affect the immune system.
How to Treat Psoriasis in Pregnant Women and Babies?
We know that during pregnancy it is not advisable to use several drugs as they can affect fetal development. So if you already have a diagnosis of psoriasis and are undergoing treatment and are trying to get pregnant it is essential that you inform the doctor to check your treatment and if the medications used are at risk.
For those diagnosed during pregnancy, don't worry. The disease poses no risk of miscarriage, much less affects fetal development . It is even possible that the disease remains controlled during the gestational phase since the hormones that are in full swing during this period are able to fight and protect against some infections. But if you are going through a moment of a lot of stress and nervous you are able to manifest it, since it has a strong emotional connection.
It is important to inform that there is no risk of contagion, but as it is a disease with strong genetic evidence, the baby may be born with a greater predisposition to develop the disease in the future. The only concern is in relation to the drugs that must be prescribed especially for the use of pregnant women, so when informed to the dermatologist it is possible to change or suspend the use, including those for external use such as ointments and lotions .
The use of these products can get into the bloodstream and can be toxic to the baby. Lighter treatments such as frequent sunbathing, hydration indicated for pregnancy, wearing comfortable clothes and cotton and activities to keep stress away is a great way to prevent and combat psoriasis in pregnancy.
In the case of babies who inherited the disease from the family, even though the chances of symptoms occurring by 2 years of age are minimal, it is good for parents to be alert. Usually babies and children have the most pronounced symptoms on the scalp, knees, hands, feet, elbows and genitals, especially in the diaper area. The most common type of psoriasis in childhood is Gutata, where small spots appear in the form of flaking drops. They are also associated with bacterial infections where they appear after treatment.
Treatment of Psoriasis in Babies
In the vast majority of cases, the treatment of psoriasis in babies is based on creams or phototherapy in more severe cases . In some cases, only daily exposure for only 15 minutes in the morning or late afternoon sun is sufficient to receive UV rays and reduce skin inflammation. It is extremely important for the baby to receive adequate treatment and for parents to know the disease in depth, as they will have to undergo treatment for the rest of their lives.
Many children in the school phase end up facing relationship difficulties and generating psychological problems due to malicious comments, judgments and even prejudice. Ideally, parents should talk to teachers and explain the situation so that it is passed on to the whole class and there are no constraints. Along with the treatment with the dermatologist, it is recommended to accompany a psychologist or therapist who will help the child to deal better with certain situations.
The treatment of psoriasis for babies, children and adults aims to control the disease and offer a better quality of life. Following the proper treatment and having a follow-up with specialists will make all the difference, since prevention is much better than cure.
See also: AD-Til – Importance of Vitamin D for Baby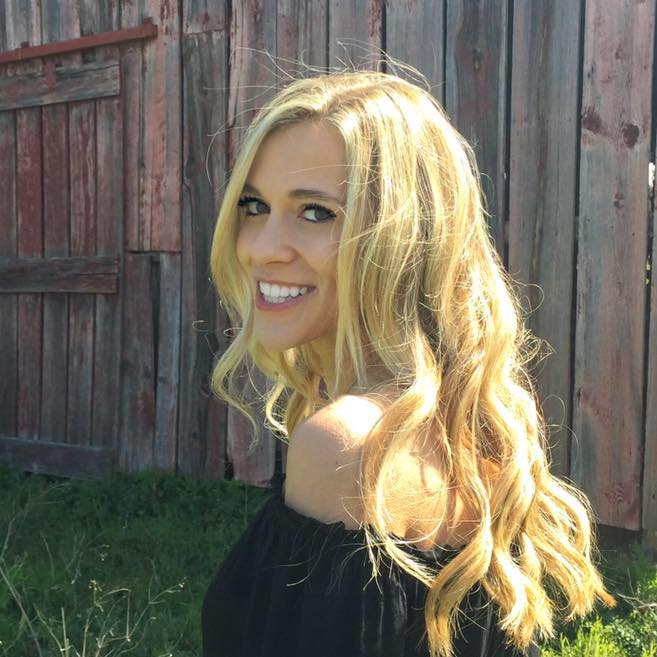 My name is Dr. Alexis Hart I am 38 years old, I am the mother of 3 beautiful children! Different ages, different phases 16 years, 12 years and 7 years. In love with motherhood since always, I found it difficult to make my dreams come true, and also some more after I was already a mother.
Since I imagined myself as a mother, in my thoughts everything seemed to be much easier and simpler than it really was, I expected to get pregnant as soon as I wished, but it wasn't that simple. The first pregnancy was smooth, but my daughter's birth was very troubled. Joana was born in 2002 with a weight of 2930kg and 45cm, from a very peaceful cesarean delivery but she had already been born with congenital pneumonia due to a broken bag not treated with antibiotics even before delivery.