Among the various diseases that affect humanity, cancer is one of the most devastating, without a doubt. And as much as the treatments have evolved over the years and with the natural evolution of technology, this is still a type of disease that causes a lot of fear in all people.
But besides the fears during the treatment, there are doubts about the consequences that she can leave. One of the main doubts in doctors' offices in relation to men is whether prostate cancer causes infertility.
It is a very pertinent question and that is exactly why we will talk about it in today's text. But first, it is necessary to understand what prostate cancer is and how it acts on a man's body.
What is Prostate Cancer?
Prostate cancer is a type of cancer that occurs only in men. The prostate is a male sex gland that is located near the urethra. It is one of the most common types of cancer in men and is also one of the most dangerous, since it has practically no symptoms in its initial phase.
Its development is slow, but when the disease progresses, some of its symptoms are:
Difficulties and pain when urinating;
Pains when ejaculating;
Darkened urine and semen;
Constant urge to urinate
If not treated properly, the disease can progress and even cause death. It is also worth remembering that the sooner the disease is detected, the greater the chances of a cure and, for this reason, prevention is so important.
Does Prostate Cancer Make Men Infertile?
There is no direct relationship between cancer itself and man's fertility, however, the infections that the disease can cause and the sequelae that some types of treatment can leave, can cause a man to become infertile, in addition to also generating problems such as impotence, for example.
In summary, we cannot say with certainty that prostate cancer causes infertility. Everything will depend on the case, the stage at which the disease is and how the treatment was done. Therefore, we reiterate here the importance of prevention.
Disease Risk Factors
Although, in theory, all men are likely to develop prostate cancer, there are some factors that contribute to the disease developing. They are:
Age : Men over 50 are more likely to develop the disease.
Skin color : Black men are more likely to develop prostate cancer. In them, the disease also tends to be more aggressive.
Smoking : The various substances in cigarettes can contribute to the development of the disease.
Obesity : Overweight and poor diet also make a man more likely to have prostate cancer.
Family history : All men who have had a case of the disease in the family are also more likely to develop the disease.
Men who are part of these groups always need to prevent themselves so that, in case the disease appears, the treatment is carried out as soon as possible.
How to Prevent Prostate Cancer
As we have said before, prostate cancer is a disease that does not have its causes well defined, although there are certain factors that contribute to it appearing. For this reason, men who are part of the risk groups should be prevented.
The sooner the disease is detected, the less harm it will cause and the more chances a man has to cure it. The touch exam, also known as a prostate exam , is done so that the doctor can measure the natural enlargement of a man's prostate.
The examination basically consists of inserting the finger into the man's anus to check the size of the prostate. If the doctor detects that it is too big, other tests will be requested for the analysis and, possibly, the diagnosis of any disease. This examination must be carried out annually by those who are at risk groups.
Prostate Cancer Treatment
There are several types of prostate cancer treatments. Each of them is indicated by the doctor according to the severity of the disease and, in some cases, they can be combined. We will talk about the main ones and explain how they work.
To decide which treatment to take, the doctor must talk to his patient about all the possibilities that exist and about the possible side effects that each one can bring.
The treatments are:
Surgery;
Chemotherapy;
Radiotherapy;
Expectant Conduct
Surgery
It is a very common procedure and of medium difficulty. In surgery, the tumor is removed, as well as possible languages ​​that end up arising because of the disease. Recovery is not the fastest, requiring absolute rest from the patient. This type of treatment is usually suggested by a doctor when drugs fail to shrink the tumor.
Chemotherapy
Treatment is usually done with drugs applied directly to the vein or via pills. This type of treatment has several side effects such as dizziness, nausea, impotence, among other things. It serves to reduce the tumor and is one of the most common treatments.
Radiotherapy
In this treatment, radiation waves are used to prevent cancer cells from multiplying. With the advancement of medicine, the side effects of radiotherapy are no longer as severe as they used to be, although each organism reacts differently to treatment.
Expectant Conduct
Usually used when cancer is still in its early stages and has not tended to grow much. It is basically the accompaniment of the doctor to control the disease, prescribing medicines to prevent the disease from spreading and, possibly, indicating some other of the treatments mentioned here, if an advance of the cancer cells is noticed.
How to Deal with Sex Life After Prostate Cancer?
A disease as serious as cancer usually leaves sequelae in those who face it, especially in the first moments. When it comes to prostate cancer specifically, many men end up being sexually affected and some may even have erectile problems for the rest of their lives.
Dealing with this type of situation requires not only calm and patience, but also a lot of understanding on the part of the partner, since her help is essential for the man to be able to recover both physically and mentally.
A man's self-esteem can often be shaken at times like this and the help of his partner is essential.
Prostate cancer is undoubtedly a scary disease that has really devastating effects. Even men who have overcome it still need to learn to deal with the various sequelae that they can leave, such as infertility, for example.
But even if prostate cancer causes infertility, there are alternatives so that the man can continue to lead a normal life and build a family. The support of the partner, family friends is always important so that the man can recover both physically and emotionally.
It is a difficult battle, but one that can be won. And don't forget that prevention is the best way , so do the necessary tests so that the effects of the disease can always be mitigated.
See also: Ovarian Cancer – Types, Symptoms and Treatment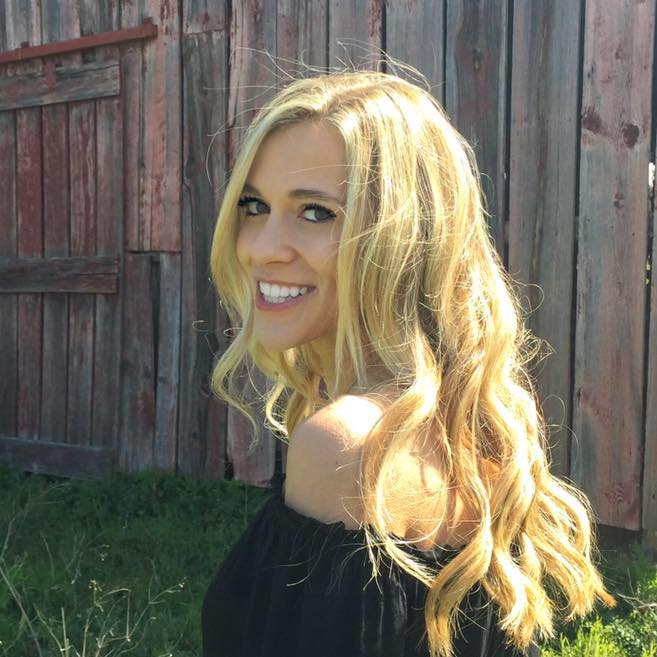 My name is Dr. Alexis Hart I am 38 years old, I am the mother of 3 beautiful children! Different ages, different phases 16 years, 12 years and 7 years. In love with motherhood since always, I found it difficult to make my dreams come true, and also some more after I was already a mother.
Since I imagined myself as a mother, in my thoughts everything seemed to be much easier and simpler than it really was, I expected to get pregnant as soon as I wished, but it wasn't that simple. The first pregnancy was smooth, but my daughter's birth was very troubled. Joana was born in 2002 with a weight of 2930kg and 45cm, from a very peaceful cesarean delivery but she had already been born with congenital pneumonia due to a broken bag not treated with antibiotics even before delivery.