Motherhood turns us inside out! Overkill? No! Ask any newly born woman, she will agree on gender, number and grade. This is because there are things that happen in the postpartum phase that we are not aware of or previously prepared for this phase of extreme adaptation between being a mother and taking care of a baby and not recognizing your own body.
The change during pregnancy was very big. Her breasts changed, her belly even more! As soon as the baby is born, we miss a huge belly. It is as if we suddenly become someone else in the blink of an eye overnight. One day the baby is inside of us, we can feel it and protect it, the next, we have to guess why it is crying, what does the baby want? Why does he cry? We have to learn to breastfeed, adapt to the new situation and all that, with a lot of people (a lot) wanting to visit us and meet the newest member of the family. All of this without counting the hours of sleep lost by the new mom, the discomfort of initial breastfeeding, the postpartum pain …
She is a friend, the baby's first days after the transformation of the pregnant woman into finally a mother, may not be that simple . Some people may not understand you and this is more common than you think. You can hear everything, including that you are not prepared to be a mother, but who is 100% prepared? Doubts will arise, this is one of the certainties of life. Even in professionals in the field who become mothers, motherhood can get the best of it! Final as the saying goes, in a blacksmith's house the skewer is made of wood.
Not always looking at yourself in the mirror after giving birth can get you down. For some women, the most important thing at the moment is that everything goes well, but for others, seeing the belly flabby and empty, can mess with the psychological. The pregnancy stains are still there, sometimes the streaks are evident, the breasts are larger due to the milk drop. You don't fit in the old clothes anymore and the pregnant ones are already loose. Body identity can be very lost. We ourselves may not identify ourselves for a period right after delivery. Hormones help to make this adaptation phase somewhat confusing and tumultuous. In addition to all the news that is happening, it is still possible that the sudden drop in all hormones of pregnancy makes you feel sad, abandoned (even with many people around),
How to deal with this transformation?
When I think about postpartum, a situation comes to mind: I felt hot, sweaty, dirty, sticky, disheveled, ugly, swollen and sleepy. The stitches I took burned a little, tugged a lot, the discomfort was notorious. Melissa was born on Friday, we were discharged on Sunday and Monday, it wasn't even 9 am and the first visit of the day was already knocking on the door. I felt bad about giving birth just 2 days ago, the nights at the hospital weren't easy! Still, I received my visits with a wide smile on my face and with satisfaction I handed over the souvenirs made with such love.
Such that? How did I really get all destroyed by the super transformation that had just gone through? I faced my ghosts head on . I knew it would be that way, that even as a newly born child, deploying myself to take care of an RN and two older children, I would have to put everything aside to concentrate only on what was really necessary at that moment, even wishing to embrace the world as before.
Although it was not easy, I tried to leave the baby care first and the body to return to the place naturally without neuras. I didn't look at myself in the mirror every hour to see what had changed in me or not. What good would it do me to regret the temporary bad shape I had? Regret for having little milk? The way was to encourage him to come down more and more and the baby could suckle a lot. Ache? Yes a lot! And uncomfortable too, but I tried to take the medication religiously so I wouldn't have to feel 100% of it and so it took my days despite the stomach pains that the medications caused me. I also managed to separate those from each visit, schedule as many people as possible to avoid surprises and the house was full of people talkingand talking non-stop. It worked and I was less stressed.
Obviously the baby blues caught me, I cried for missing my husband when he was working, but I was grateful to have my mother with me in times of need. I was practically forced to sleep the first night at home, since in the maternity ward I was unable to sleep because I was alone with the baby. I tried not to regret everything I thought was wrong and out of place. For each visit that came at questionable times and also that there were long times during the visit. House? I left it upside down! After all, this was not the priority this time. How lucky I was that I had someone to count on and what if you don't? Call someone to help you, even if you have to pay. Oh can't you? Put your husband, mother-in-law, sister-in-law, neighbor, friend … If you are offered help, do not refuse! You will need it, go for me. The first few days are the most difficult and the more help the better, especially with visits.
Dealing with the initial difficulties of motherhood may not be very easy seen. But we have to try. In fact, it is easier to get around all the difficulties than to mourn the death of the kid. What's the use of complaining? The train is to roll up our sleeves and take care of a little creature that brought us the greatest feeling in the world!Try to plunge headlong into baby care, get to know your newly arrived child as deeply as possible, and little by little things start to come into place. With 1 month after delivery, things will be much better, much more peaceful. The body will not be as scary as it is in the first postpartum week, and the children you already have are more used to the new routine. In fact, the new routine is the one that most influences the life of a newborn. Make her your best friend, so you will be able to reconcile everything: food, bath, home, clothes, baby care, breastfeeding, appointments … It is essential to establish schedules for everything and escape the despair of not being able to even go to the bathroom calmly.
Don't let pessimism and discouragement catch you, after 15 days of postpartum, the baby blues will be gone, but if you still feel powerless, talk to your doctor. This can be an indication that things are not legal, and only you can determine when to ask for help yourself. Being a mother is the biggest, best or worst transformation of your life, you decide how you want to experience it.
See also: Visits to the Newborn – Basic Etiquette Manual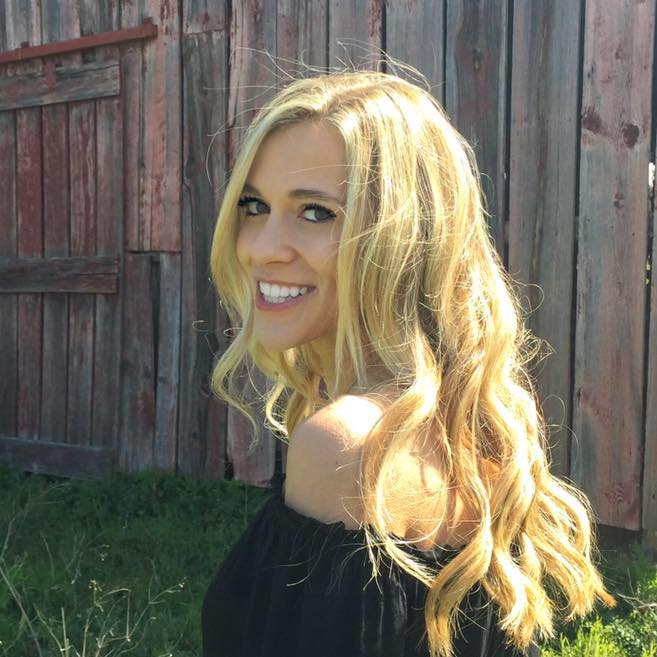 My name is Dr. Alexis Hart I am 38 years old, I am the mother of 3 beautiful children! Different ages, different phases 16 years, 12 years and 7 years. In love with motherhood since always, I found it difficult to make my dreams come true, and also some more after I was already a mother.
Since I imagined myself as a mother, in my thoughts everything seemed to be much easier and simpler than it really was, I expected to get pregnant as soon as I wished, but it wasn't that simple. The first pregnancy was smooth, but my daughter's birth was very troubled. Joana was born in 2002 with a weight of 2930kg and 45cm, from a very peaceful cesarean delivery but she had already been born with congenital pneumonia due to a broken bag not treated with antibiotics even before delivery.