Getting pregnant is the dream of many women. However, while some achieve this feat quickly, others cannot or do not have that opportunity for many years. A pregnancy at 40 years of age, for example, is always synonymous with surprise, curiosity and, above all, doubts. No matter what the woman's reason for getting pregnant later than the conventional one, this is always a subject that raises many questions. Is it really possible to get pregnant at 40? What are the risks? What are the necessary precautions? We will answer these and many other questions in today's text. Check out!
Is it possible to get pregnant at 40?
The first question we need to address here is whether it is really possible to get pregnant at 40 or even after that age. Many people believe that at this age women are already entering menopause and, for that reason, such a pregnancy would be impossible. However, although some women already show some signs of menopause at 40, this period usually only occurs between the ages of 45 and 50, which means that the answer to this question is yes . If a woman is in perfect health, she can have a very peaceful pregnancy even at this age.
However, it is necessary to emphasize that a pregnancy after 40 years is more difficult to occur . This is because, from the age of 30, the woman's body begins to decrease the production of hormones, including some essential for pregnancy to occur, such as progesterone, for example. This means that the older a woman is, the less likely she is to become pregnant and the more risk she will have if the pregnancy occurs.
In recent years, we have followed an increasing number of women becoming pregnant later, either by choosing to focus first on their career or even by making that decision years later than what is considered common. And that ended up being beneficial, since medicine has advanced a lot in this direction and nowadays the risks that a woman takes when getting pregnant after 40 years of age are considerably less than those that existed 20 or 30 years ago.
What are the Risks of Pregnancy after 40?
As we have already made clear, a pregnancy after 40 can imply some risks, both for the hand and for the baby. Let's talk a little more deeply about these two types of risks separately so that you better understand why they exist and what to do to prevent them from becoming a problem.
Risks for the Mother
One of the main risks of pregnancy after 40 that a woman may have has to do with the fact that her body is less adaptable to the changes that pregnancy causes her to go through. This means that an older woman may suffer a little more than usual with weight gain, increased pressure and, mainly, the true manifestation of hormones that appears in the body of a pregnant woman.
These difficulties make diseases such as hypertension, gestational diabetes and preeclampsia , for example, have a higher risk of arising and complicate the pregnancy. For these reasons, a pregnancy at 40 is considered a risky pregnancy .
Risks for the Baby
A pregnancy at 40 can also bring certain risks to the baby. Primarily because, at that age, the woman's eggs considered the "healthiest" have all been released, which increases the chances of the woman having eggs with chromosomal changes or some genetic defect. Therefore, the chance of a baby having any syndrome is almost 10 times greater than in a pregnancy considered common.
In addition, pregnancy complications after 40 are much more common and the chances of miscarriage or premature birth are also considerably higher.
Another thing that should also be mentioned is that the possibility of a woman having twins in any pregnancy after the age of 30 is greater. This is because the woman's hormones start to change, which ends up causing a mess in the woman's menstrual cycle which, in turn, may end up releasing more than one egg in the same month. Although it is not a negative thing, it is also a risk that is taken.
Care needed to have a healthy pregnancy
Although pregnancy after 40 has its risks, taking certain precautions helps a lot to prevent any type of problem from occurring and makes a pregnancy of this type can be quite peaceful and unique for the mother, as any pregnancy should be. Some of the necessary precautions are:
Consult a doctor before becoming pregnant

Make a Differentiated Prenatal

Be aware of the Risks and Challenges
Let's talk a little more about each of these cares and how they can help you.
Consult a doctor before becoming pregnant
Although there are all these risks that we have already discussed here, it is only after an appointment with your doctor and having all the necessary tests done that you will know exactly what your body's conditions are for having a baby. It is important to remember that age is only one of the factors for a pregnancy to have no risks and a woman's life habits contribute a lot to make the pregnancy a success. So, consult your doctor and talk about your desire to get pregnant beforehand. That way, your view on the subject is sure to be much richer and more conscious.
Make a Differentiated Prenatal
When a woman is pregnant after 40 years of age, prenatal care is done in a different way, as the attention given to certain issues, especially with regard to the baby's development, must be much greater. This means that visits to the doctor should be made at intervals that are shorter than usual. In addition, monitoring the entire development of the baby should be done more rigorously, following each step of the pregnancy and each transformation so that you and your doctor can make sure everything is fine.
Be aware of the Risks and Challenges
Another necessary precaution when talking about a pregnancy after the age of 40 is that both the woman and her partner need to be aware that it is a risky pregnancy. This means that they need to be psychologically prepared for all the possible risks and challenges that such a pregnancy brings. This is essential so that there is no surprise and that the two can deal with any type of disappointment that may occur.
Advantages of getting pregnant at 40
Getting pregnant after 40 years of age is not just a risk. This type of pregnancy also has its benefits and it is necessary to talk about them as well. One of the main ones is that a woman at this age has more maturity and patience to deal with issues common to babies and that can be real problems for younger women.
In addition, it is more common for women at this age to have a professional and therefore financial life, which is better resolved. This means that she will not need to worry so much about problems that involve her professional life and give more attention to her baby. This is extremely positive for the child's growth and for the mother's satisfaction as well.
Generating a life is also carrying a responsibility, so many people reflect for years before deciding whether or not to have a baby. And getting pregnant at 40 may be a woman's option. For lack of opportunity or even choice, it is always something worth considering. It is clear that, as we have made clear in the text, it is a risky pregnancy , which can suffer complications more easily and which requires greater care than normal, but this does not mean – in any way – that a woman does not can have a child after 40 years of age. If this is your dream and if you have this opportunity, even if you are a little older, it is important to be aware of all the risks and take the necessary precautions, but, above all, to be aware that this dream can be realized.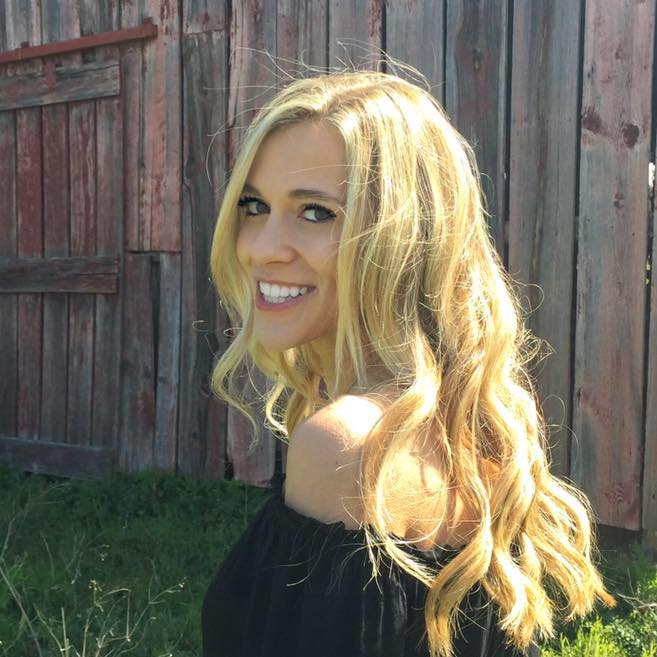 My name is Dr. Alexis Hart I am 38 years old, I am the mother of 3 beautiful children! Different ages, different phases 16 years, 12 years and 7 years. In love with motherhood since always, I found it difficult to make my dreams come true, and also some more after I was already a mother.
Since I imagined myself as a mother, in my thoughts everything seemed to be much easier and simpler than it really was, I expected to get pregnant as soon as I wished, but it wasn't that simple. The first pregnancy was smooth, but my daughter's birth was very troubled. Joana was born in 2002 with a weight of 2930kg and 45cm, from a very peaceful cesarean delivery but she had already been born with congenital pneumonia due to a broken bag not treated with antibiotics even before delivery.