When we think about pregnancy, we know how great the importance of women's health is to lead a healthy pregnancy. With this, a problem that is growing daily , pregnancy and obesity has become a major concern for gynecologists and also for families.
When a woman plans pregnancy, she has a desire to do everything in the best possible way. He makes an appointment with the gynecologist, asks for tests to check if everything is fine with his body and his health, but the question of weight is an alarming fact.
The problem is that the vast majority are currently facing an increasingly common issue: obesity, which affects 36% of women of childbearing age. And with that pregnancy and obesity has become a great danger!
Growing problem
You may think that a diagnosis of obesity is reserved only for extreme cases. But according to the latest research, 3 out of 10 women are clinically obese, meaning that they have a body mass index (BMI) of 30 or above.
BMI, is a measure that compares weight x height, and is the tool that doctors and nutritionists use to identify obesity. Unfortunately, the percentage of women who go into pregnancy and obesity together is very large.
While most women are still attached to aspects: emotional and aesthetic, few really understand the medical reality of obesity and even more the risks of pregnancy and obesity at the same time.
A phrase that is heard a lot: "You can be chubby and healthy",  but the truth is, it is not possible to be obese and healthy. We are talking about a medical disorder that has great implications for pregnancy, for the baby's health and especially for the life of the pregnant woman.
Pregnancy Risks With Obesity
Obesity, in addition to making fertilization difficult , is related to a sum of difficulties and risks during pregnancy and during childbirth . Among them are hypertension , gestational diabetes , pre-eclampsia and spontaneous abortion. As a result, many need to undergo an emergency cesarean section due to the risks for both mother and baby.
Baby Risks
Babies born within a framework of pregnancy and obesity, in general, are more likely to develop malformations during pregnancy and are at risk of death during or after childbirth.
Many of them develop high blood pressure and obesity in childhood . Some overweight women come from a second pregnancy and attribute the weight gain after the birth of the first, as it is during this stage that they usually eat a lot and do little physical activity.
Gestational diabetes
Women who experience pregnancy and obesity are still at risk of developing gestational diabetes. In this case, the probability of having a baby considered to be large is even greater, which may result in the indication of a cesarean section.
Arterial Hypertension and Preeclampsia
Both hypertension and pre-eclampsia increase the chances of having a cesarean section. Since when the mother's blood pressure rises during labor , she may suffer a stroke and the baby may be deprived of her blood. To avoid these consequences, the doctor has no choice but to perform a cesarean section to guarantee and protect the life of the mother and baby.
Caesarean section when indicated for pregnancy and obesity is considered a little more complicated. This is because the extra fat under the skin makes it more difficult to locate the vertebrae for the application of anesthesia and more difficult to find a vein for the administration of intravenous medications. In addition to the great difficulty in transferring the patient in the event of an emergency.
I'm overweight and pregnant, what do I do?
If you are overweight or obese and are in the mood to change your habits, pregnancy is the perfect time to make an effort . It would be the motivation you need.
Medical complications can also give you the vision you need to change. For example: gestational diabetes offers a taste of what it is like to live every day as a diabetic. Constantly monitoring your blood sugar and facing a wide range of possible medical problems. For sure after dealing with this, you can be ready to do whatever you can to avoid it.
Is there a Diet for Pregnant Women?
Yes, there is a balanced diet for pregnant women to follow and control weight gain and thus preserve their health and that of the baby. If you are thinking of making a change, start slowly, taking sensible steps toward habits that will lead to gradual weight loss or control.
Have a diet rich in vegetables, fruits, whole grains, lean meats, dairy products, in addition to cutting soft drinks, fried foods and fast foods . Try to eat several small meals throughout the day instead of one or two large meals, and forget the saying: "eat for two".
Do activitiesPhysicals
Doing physical activities is one of the most important recommendations to help you at this time. Initially a walk is a good choice!
Start walking regularly for about 15 to 30 minutes a day. That time is something you can safely do.
Other sports are great for this phase, such as swimming and aqua aerobics. Dance and some techniques of concentration and stretching like Pilates and Yoga are also great to assist in weight loss and still guarantee well-being.
The Ideal Diet for Pregnant Women and Babies
Eating the right amount of food from each of the five food groups will ensure that you and your baby get the necessary nutrients. But for that it is interesting to understand the menu.
Whether you have three large meals a day or six small ones, it is important to eat consistently. You may also be more comfortable eating small meals later in your pregnancy, as your baby puts more pressure on your abdomen. Here's how your diet breaks down:
Grains – provide carbohydrates , your body's main source of energy. Try to work with as many whole grains as possible. They provide fiber and relieve constipation, a common problem during pregnancy. A serving of grains is roughly a slice of bread or a cup of cooked rice, cereal, or pasta.
Fruits and vegetables – are a source of essential vitamins and nutrients , as well as fiber. These foods allow you to use iron more efficiently and help your baby build the fabric. A serving of vegetables may consist of a cup of dried or cooked vegetables.
A serving of medium-sized fruit or a glass of fruit juice. The expectant mother should strive to eat at least a daily serving of products rich in vitamin C, such as citrus fruits and tomatoes.
Protein – is found in foods like meat, fish and beans , and is crucial for the growth of your baby's tissue . One hundred grams of lean meat, poultry or fish are considered one serving. An egg, or 1/3 cup of nuts can also count as a serving of meat.
If you are a vegetarian, be sure to meet your protein needs by eating eggs; Tofu and other soy products, such as soy burgers and soy milk; And dry beans, like split peas. It is important to check with your doctor to ensure that you are getting enough protein.
Dairy products – gives your body the calcium it needs to help build your baby's bones and teeth . A 1-cup serving of milk or yogurt, two small pieces of fresh cheese, or 80 grams of yellow cheese equals a daily calcium intake of at least 1,000 milligrams. Pregnant women who cannot eat dairy products should consult their doctor about taking a calcium supplement.
Fats should be addressed in the same way as when you were not pregnant – in moderation. We are not talking about the healthy fats found in fish and oil.
The types you need to watch out for are foods like butter, fatty meats and complete dairy products. During pregnancy, fats must account for 30 percent of your daily calories . They give you energy and help your body use certain crucial vitamins.
Indispensable Nutrients in Pregnancy
A well-balanced diet will provide most of the nutrients you need, with the following two exceptions:
Folic acid : this important nutrient helps to reduce the risk of serious birth defects of the brain and spinal cord (called neural tube defects) during pregnancy, to prevent malformation of the lips and roof of the mouth (cleft lip and cleft palate) . It is also essential to support your baby's rapid growth
Iron : Your need for this crucial mineral doubles during pregnancy, from 15 to 30 milligrams a day to prevent anemia. It is especially important to take a supplement of 30 milligrams a day for the last two trimesters of your pregnancy, when the fetus is growing rapidly and the maternal blood volume increases. At the end of pregnancy, your baby is also storing iron for use in the first months of life.
Important matter!
Many doctors say they feel uncomfortable when addressing the weight problem. Most are concerned about the pregnant woman feeling offended , and at the end of the consultation leave the office looking for another doctor.
But they emphasize how important it is for patients and doctors to talk about it. If the pregnant woman talks freely with her doctor about her weight and all the risks of pregnancy and obesity, keeping diabetes and hypertension under control is the target for everything to go well and as expected.
See Also: Glycemia in Pregnancy – How to Care?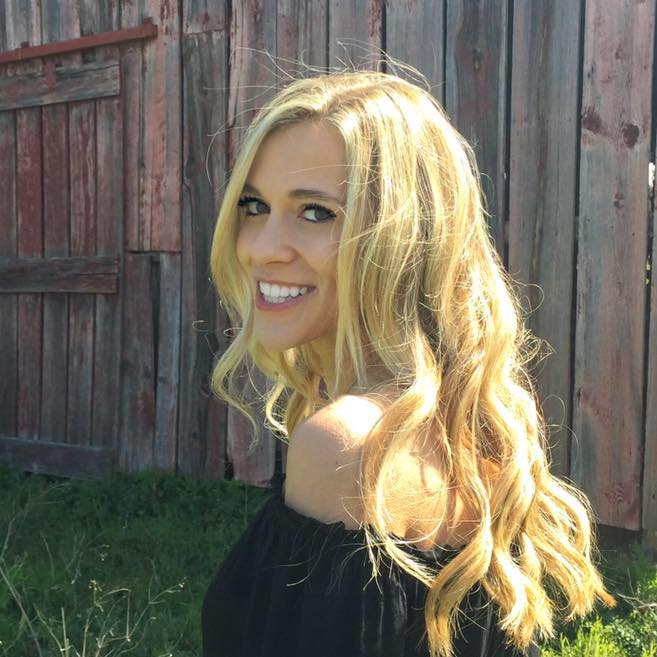 My name is Dr. Alexis Hart I am 38 years old, I am the mother of 3 beautiful children! Different ages, different phases 16 years, 12 years and 7 years. In love with motherhood since always, I found it difficult to make my dreams come true, and also some more after I was already a mother.
Since I imagined myself as a mother, in my thoughts everything seemed to be much easier and simpler than it really was, I expected to get pregnant as soon as I wished, but it wasn't that simple. The first pregnancy was smooth, but my daughter's birth was very troubled. Joana was born in 2002 with a weight of 2930kg and 45cm, from a very peaceful cesarean delivery but she had already been born with congenital pneumonia due to a broken bag not treated with antibiotics even before delivery.