When a miscarriage happens, the world of the woman (of the couple) comes down. However, trying again a pregnancy requires some preparation of the body, since pregnancy after abortion can be more delicate in some cases. When the loss is from a recent pregnancy, there may be no major problems when trying again, however, in other cases where the pregnancy is already at an advanced stage, the doctor must be judicious to release this woman. Pregnancy after an abortion of an initial pregnancy, for example, of five to 10 weeks, would not require as much concern on the part of the doctor who accompanies the woman. Up to 10 weeks is considered a time limit for the body, the uterus would not have undergone major changes.The hormones would be easier to return to the original levels and then, the doctor asks for a rest for the body for two to three cycles.
Cases over 12 weeks of pregnancy, and in recurrent miscarriages (which happen several times) should be investigated. Pregnancies with a longer gestation period, such as 20 weeks in which premature birth takes place, require a longer recovery time for the body. The uterus at this stage would already have undergone major changes. The elasticity, the placenta that has fixed on one of the uterine walls, causes wounds, and these must heal completely so that there is no risk of infection and other problems. The doctor will certainly recommend a normal delivery-like quarantine and also recommend that this woman refrain from becoming pregnant for at least six months .
In this waiting time, important precautions such as exams to find out why premature birth or spontaneous abortion should be provided. For women who have already had episodes of loss, it is ideal to have a battery of tests between them to detect possible thrombophilia . Another possibility that must be discussed is the IIC . It can cause losses with advanced pregnancy time as the cervix would not support the weight and cerclage would be necessary to help the pregnancy reach the end.
There is no rule about how long a woman should avoid pregnancy after an abortion, the ideal time for each woman will start from the evaluation of the responsible doctor and the measures he recommends must be strictly adhered to. The well-being of the body for the next pregnancy should be the priority for the woman who suffered the loss. Remember, the healthy body will give rise to an equally healthy and risk-free pregnancy.
And the psychological factor, how to deal with it to get pregnant after abortion?
Maternal instinct is a crazy thing! He may tend to resume attempts earlier than recommended by the doctor. However, getting pregnant after abortion requires balance of both body and mind. Rush can be the enemy of us women, it can cause us to skip important stages of recovery of the body. The physical part is essential and must be 100% for a new pregnancy.
Pregnancy after abortion should arrive without major concerns, so listening to doctors' recommendations is a great idea. Even though the mind says go ahead, we must stop and think of what is best for us at that moment. Physical recovery should complement the health of the mind. Surely the woman will be much calmer knowing that there are no health problems, and that the new pregnancy will occur in a healthy way. Getting pregnant again after abortion and being full of worries and crickets because of the fear that surrounds it, is certainly one of the most frustrating experiences for women. Abortion or extremely premature birth often happens due to fatality. However, making sure that everything is going well with the body, will bring a new pregnancy with total tranquility for the woman, for the couple.
A tip for our readers who are trying to get pregnant, did you know that in partnership with the company Famivita, we developed a line of products to help couples trying to get pregnant faster? Among them, important vitamins for female and male fertility such as FamiFerti and ViriFerti, in addition to ovulation tests, FamiGel , fertility-friendly lubricating gel that plays the role of mucus and everything you need to give an extra boost to the positive comes soon. You can find all the products here in our virtual store .
See also: Abortion – I've Been There, Too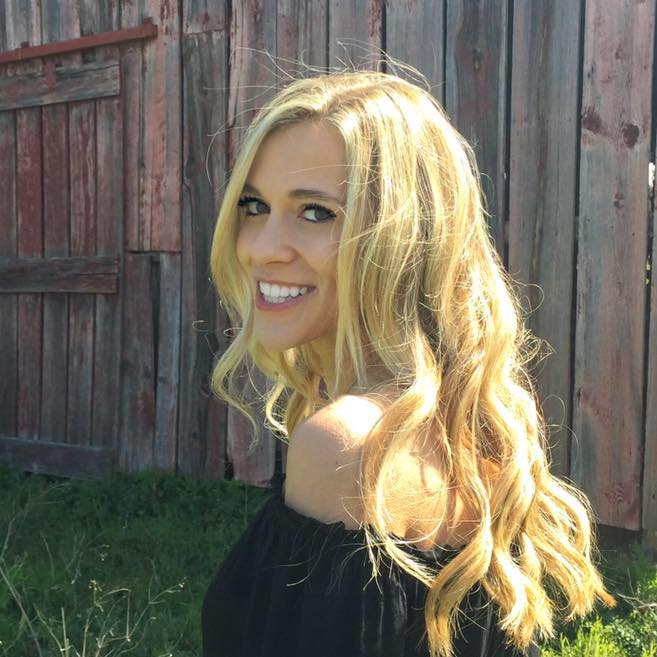 My name is Dr. Alexis Hart I am 38 years old, I am the mother of 3 beautiful children! Different ages, different phases 16 years, 12 years and 7 years. In love with motherhood since always, I found it difficult to make my dreams come true, and also some more after I was already a mother.
Since I imagined myself as a mother, in my thoughts everything seemed to be much easier and simpler than it really was, I expected to get pregnant as soon as I wished, but it wasn't that simple. The first pregnancy was smooth, but my daughter's birth was very troubled. Joana was born in 2002 with a weight of 2930kg and 45cm, from a very peaceful cesarean delivery but she had already been born with congenital pneumonia due to a broken bag not treated with antibiotics even before delivery.