Every woman who thinks about getting pregnant is also concerned with how her health will be during pregnancy. That is why so many vitamin supplements are indicated for these cases and even for lactating women. But how do you know which is ideal for each case? How do you know if you can trust a certain product or not? Let's talk today about Prefolin , a vitamin supplement that promises, among other things, to meet all the needs for a pregnant woman to have perfect health. Do you want to know more about how it works, if there are contraindications and where to find Prefolin? Check it all out here!
What is Prefolin?
Prefolin is one of the main vitamin supplements you can find today when it comes to all the vitamins and minerals a woman needs when she is pregnant, when she is breastfeeding or even when she wants to get pregnant and needs to ensure that her body is prepared to receive the baby. This combination of vitamins can also help when it comes to fertility, for both women and men, as it also helps with the quality of sperm production.
What is Prefolin for?
Prefolin serves precisely to supply any lack of vitamins or minerals that a woman has during pregnancy or during the lactation period. When it comes to temptations , this supplement aims to keep women's health stable so that fertilization can happen more easily. For this very reason, it is a supplement that can also be taken by men when they are trying to have a child.
It is necessary to stress the importance of consulting a doctor before starting to take Prefolin, even if its sale does not require any type of prescription. This is because several side effects can end up arising from the intake of this supplement and you will only be sure that you really need it if you have already talked to your doctor before. This tip applies to both women and men.
Who is Prefolin indicated for?
As we said earlier, there are mainly three groups of people for whom this vitamin supplement is most suitable, which are:
It is clear that this supplement can be indicated in some specific situations different from these, but only a doctor will be able to say and indicate the Prefolin for each specific case.
Composition of Prefolin
Prefolin is composed of the following elements:
Zinc (7MG)
Folic Acid (200MCG)
Vitamin E (Tocopherol) (10MG)
Vitamin C (Ascorbic Acid) (45MG)
Selenium (30MCG)
To better understand the importance of combining these elements, it is essential to understand that selenium, for example, plays a key role in reducing thyroid problems in both pregnancy and postpartum. Zinc, on the other hand, is one of the main nutrients that help in the baby's cognitive development, in addition to being a great ally to have a safe delivery.
Contraindications for Prefolin
The main contraindication is for those who have some type of allergy or hypersensitivity to any of the elements that make up the Prefolin formula. If this is the case, our recommendation is that you see your doctor and do all the necessary tests to find out what type of supplement will not affect you negatively in any way. It is also not recommended for children to use Prefolin, not least because there is no need.
User Experiences
Now that you have a clearer view of what Prefolin is, what are its main characteristics and even contraindications, we have separated some testimonials from women who have already used this supplement. We believe this is a great way for you to better understand whether or not this is a good alternative for your specific case.
User Rannyleticia, from the Babycenter forum, has a well-established opinion about the supplement. She says he aims to improve the couple's overall fertility status , but does not work miracles. In addition to taking this supplement, you must also be in good health, do physical activities, do not drink, do not smoke, among many other things that help with fertility. She still remembers that the result of this will only be seen in months.
User Ivilanay, from the same forum, also tells her story about the use of this supplement. She says she got pregnant at age 40 very quickly after she and her husband took Prefolin, but ended up losing the baby at 6 weeks gestation. At 44, she is trying one more time and continues to take the supplement.
There are many different opinions and different experiences of using Prefolin and that is why it is so important to know all of them, to understand which are the ones that you most identify with and, from that, to draw your conclusions about the product.
Where to find Prefolin?
Prefolin is a well-known supplement on the market today, which means that it is not difficult to find it on sale in all the main pharmacy chains in Brazil. You can find packs of 30 capsules with prices ranging between R $ 50.00 and R $ 75.00 , depending on the store where you find Prefolin and even the region of Brazil where you live.
Conclusion
Knowing what is the best way to maintain your health during pregnancy even with so much information that we find on the internet can seem like a very difficult task. That is why we think it is so important to give details about supplements like Prefolin, so that you can get a better idea of ​​how this product works and can draw more solid conclusions. Still, a visit to your doctor remains the safest way to ensure not only your health, but that of your baby as well. And in the end, that is our main objective.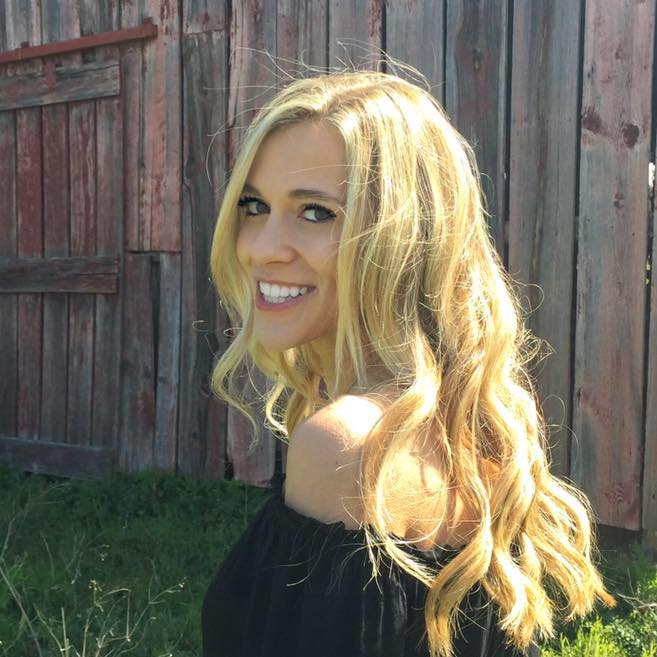 My name is Dr. Alexis Hart I am 38 years old, I am the mother of 3 beautiful children! Different ages, different phases 16 years, 12 years and 7 years. In love with motherhood since always, I found it difficult to make my dreams come true, and also some more after I was already a mother.
Since I imagined myself as a mother, in my thoughts everything seemed to be much easier and simpler than it really was, I expected to get pregnant as soon as I wished, but it wasn't that simple. The first pregnancy was smooth, but my daughter's birth was very troubled. Joana was born in 2002 with a weight of 2930kg and 45cm, from a very peaceful cesarean delivery but she had already been born with congenital pneumonia due to a broken bag not treated with antibiotics even before delivery.