Menopause, like the onset of menstruation, is a period that all women go through. If they haven't passed yet, they'll get there. It's natural. However, many people believe that this in itself is a complete phase of transformation, which is not true. Menopause is part of the climacteric, the stage of a woman's life when she is no longer fertile. And the climacteric has other phases, such as pre-menopause . But what exactly is it? What symptoms does she have? How do you relieve them? We will answer these and other questions in today's text. Check out!
What is Pre-Menopause?
Pre-menopause can be considered a transition period between the fertile and the non-fertile phase of a woman's life. It is a phase of the climacteric and usually lasts for about 10 years. When it reaches its end, the menopause phase begins, when the ovaries fail. Pre-menopause usually begins at about 35 years of age , giving some signs throughout the period in which it occurs. However, it is possible that some women will start pre-menopause earlier, around 32 or 33 years old. Each organism has a different response to the changes it undergoes. So, even if you show signs of pre-menopause before 35, there is no reason to worry.
Pre-Menopause Symptoms
And since we talked about the signs that pre-menopause can give, let's talk here about what are the main symptoms so that you know how to identify them. They are:
Constant changes in menstruation. In some months it will come normally, in others it will not. In addition, the period tends to be shorter, in addition to having a longer interval between menstruations. It is what is called "menstruation failure;
Mood changes;
Difficulty sleeping.
Of course, all of these symptoms do not appear at once. However, it is important to be aware of them to realize that your body is undergoing changes.
Is treatment necessary?
There is a big question as to whether a treatment for pre-menopause, or even for menopause, is really necessary. The answer is that it depends. The truth is that each woman has different levels of these symptoms. Many of them can pass all of them quietly, while others suffer more from mood swings and problems with menstruation, for example.
Therefore, it is best to have a treatment done when these symptoms interfere with your life in some way . As long as they are not a big hassle, there is no need to worry, but once you feel unable to perform any day-to-day tasks or even difficulties, it is time to seek help.
How to Relieve Symptoms?
There are many ways to relieve pre-menopausal symptoms without having to drastically change your life or undergo drug treatments. Some of the main ways are:
Food
Practice of Physical Activities
Aesthetic Care
Let's talk about each one separately and show how they can help you.
Food
Maintaining a healthy diet is a great way to mitigate the effects that premenopause can have. Avoiding drinks that have a lot of caffeine and alcohol, for example, is a good strategy. Drinking plenty of water a day can also help a lot in this phase, in addition to choosing foods with plenty of calcium, such as fish and vegetables. Improving your diet will not only help to ease pre-menopausal symptoms, but it will also be positive in several other spheres of your life.
Practice of Physical Activities
As well as maintaining a healthy diet, regular physical activity is also good for your health and helps to alleviate the effects of pre-menopause at the same time. Of course, one should not exaggerate or perform activities that demand too much of your body. But maintaining a certain regularity will certainly help you to have more peaceful nights of sleep and to feel less the weight of pre-menopause.
Beauty Care
Pre-menopause causes certain changes in a woman's mood. In addition, pre-menopause, in many cases, is fattening. As a result, you may suffer from low self-esteem, for example. Therefore, having certain aesthetic care with the hair, nails and skin, helps the woman to feel beautiful and well with herself , which diminishes the effects that these changes in mood have.
Difference Between Pre-Menopause and Early Menopause
Many people are confused when talking about pre-menopause and early menopause, but one thing has nothing to do with the other. Understanding the difference between the two is crucial, as they are different pictures and require different treatments.
While pre-menopause sets up the period of transition of the woman's body until the arrival of menopause, early menopause is already the final period itself happening at a younger age than was expected. The confusion occurs precisely because these two phenomena tend to happen in women of about the same age. Still, they are different things and should be treated as such.
Pre-menopause is not a cause for concern , much less fanfare. It is a natural phase in which certain symptoms will appear and, possibly, will worsen over the years. Still, it is important to know what it is, what the symptoms are and what you can do to continue maintaining a normal and healthy life even with all these changes. The way you view these phases in your life says a lot about how your life can be viewed as well. Take a positive approach to this and receive pre-menopause as part of what you are. This will certainly make you lighter and more ready to face the next phases to come.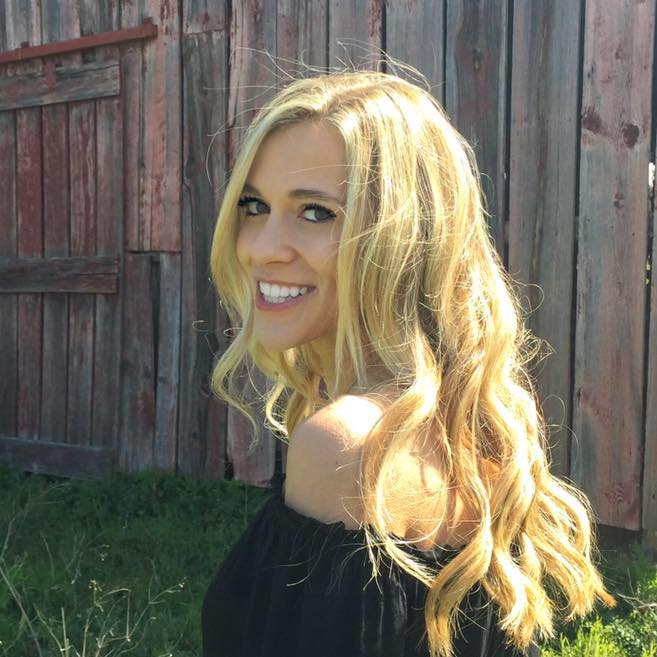 My name is Dr. Alexis Hart I am 38 years old, I am the mother of 3 beautiful children! Different ages, different phases 16 years, 12 years and 7 years. In love with motherhood since always, I found it difficult to make my dreams come true, and also some more after I was already a mother.
Since I imagined myself as a mother, in my thoughts everything seemed to be much easier and simpler than it really was, I expected to get pregnant as soon as I wished, but it wasn't that simple. The first pregnancy was smooth, but my daughter's birth was very troubled. Joana was born in 2002 with a weight of 2930kg and 45cm, from a very peaceful cesarean delivery but she had already been born with congenital pneumonia due to a broken bag not treated with antibiotics even before delivery.