If there is anything we really need to buy for our babies, it is a good crib. After all, in the first months of life it is the only (only one) place where the baby can safely be without any adult supervision. A common crib is essential to stay at home in the baby's corner, but a great purchase is also to have a portable crib. Have you ever thought about it?
Variety of Cribs
There are numerous models of cribs available on the market. Varied colors and prints, with accessories, more basic models , with built-in changer, American style cradle, an infinite amount.
And there are also demountable cribs or known as portable cribs that are perfect to take on a trip , or to spend a few days at the home of the mother or mother-in-law to have that indispensable little help at times. Also used for parents who go out a lot and have the practicality of taking it to the baby's comfort.
What to Evaluate When Buying
Each of them has its advantages and disadvantages and, according to your need, you can evaluate which one is the most appropriate and which will correspond to your need. Now a point that must be indisputable, whatever the model chosen, is the level of safety and comfort. In fact, there are mandatory security systems and it is always good to check before purchasing.
It is a piece of furniture that will be used for at least the first 2 years of the child, so get to work, it is worth taking some time in this endeavor and finding the best crib for your baby.
Crib Models
There are so many brands that manufacture a huge variety of baby crib models. Round, portable cradle, cradle type, wooden, wicker, multifunctional and many other options that make any mom full of doubts when choosing.
It is also no wonder, we are talking about the true throne that will accommodate our baby for long months and really needs to be extremely careful to define the ideal cradle. The time of sleep is sacred for babies (for moms too, of course!) And they are important moments for a healthy development of the little ones, both emotional and physical. So research all the options, you will surely find the one that is perfect for your needs and that is within your budget.
Cradle Space and Measurements
First you should check the measurements you have in the space reserved for him, as there are many models you will come across cradles of different sizes and it is not cool to be enchanted by one that in the end will not fit in the baby's room.
The most common measures are the American standard , which is 1.30m long by 70cm wide and the national cradle which is slightly smaller and 1.30m long by 60cm wide, a good option if the space you have is tighter .
But be careful, it is worth checking all the measurements carefully, generally the dimension information refers only to the internal part of the furniture and when assembling it you need to know the total measurements.
Differences between the American and traditional cribs
The difference even between the traditional American standard cradle is just the measure. The American cradle is a little bit wider (about 10cm more than the national one) and has been the preference of the vast majority for the proposal of offering a larger space providing more comfort for the baby in addition to being able to be used for a longer time.
It is worth remembering that this measure is only for the interior and serves as a reference for the purchase of the mattress, another detail that must be taken care of so as not to run the risk of choosing a mattress that is not compatible with the crib, especially if you are going to buy it in two stores many different.
Usually the choice of the crib is related to the space you have to accommodate the baby's furniture. For smaller spaces, the traditional crib is recommended , and if you have a larger area and you will have no problem to arrange everything in a harmonic and comfortable way, the American crib is an excellent option. If you prefer, you can also have the cradle made to measure. It's a good idea if you want to do everything planned and enjoy all the spaces!
It still has the portable crib that is super useful and you will certainly need one. The care is the same, it is worth checking the measure, model, safety and comfort. Here are some tips to help you choose:
Portable Cradle Is It Useful?
If you are facing the dilemma of whether or not to buy a portable crib and have doubts whether it will be really useful, we will try to help you understand what are its benefits and what are the important features you should consider when choosing the model.
First of all, you should know that all cribs must have an Inmetro certificate that guarantees that the product has passed safety tests. Risk of suffocation, falling, problems with the baby's bone structure, none of this exists if the product is certified.
Benefits of Portable Crib
The great advantage of these cots is really mobility. They are light, compact and many of them are demountable. Even the Moses type, for example, which, because it is smaller, can be used for less time, is very practical and comfortable, great for keeping the baby close by, especially in the first months of life.
Another model of portable crib that is also very useful, especially in the phase that the baby already sits and plays , is the enclosed crib, popularly known as "pigpen". You can also mount it in any corner of the house and always keep the baby close by.
Advantages and disadvantages of portable cribs
The good news is that the advantages of a portable crib are far greater than its disadvantages. The need to have a crib like this will depend a little on how you plan the first few months with your baby.
For families who love to travel it is practically a must. They take up little space, usually come in bags or have wheels for transportation, and the baby even away from home, is comfortable and has a corner reserved just for him.
In addition, portable cribs have screen sides and you can even monitor the little one from a distance. Many are complete, full of accessories, changing table and toys. At this point it is worth a warning, many moms who have had experience with this type of crib ensure that the simplest models end up being more practical for transportation and assembly.
Very Thin Mattress
Now of disadvantage there is one that is almost unanimous in all models. The mattresses that come in portable cribs are usually very thin and hard, as a suggestion you can adapt another mattress with a higher density and be more calm and the baby more comfortable, without a doubt.
Few height adjustments, being low (very close to the ground) and swaying with the baby's movement are also some frequent complaints. But each brand and model can minimize these factors, don't worry.
In the end, the balance is positive! It is good and super useful to have a portable crib. Be careful with the safety certification, research the available models and take the opportunity to offer another treat for your little one that will also be a good ally for you!
See Also: From Cradle to Bed – How to Make the Baby Transition?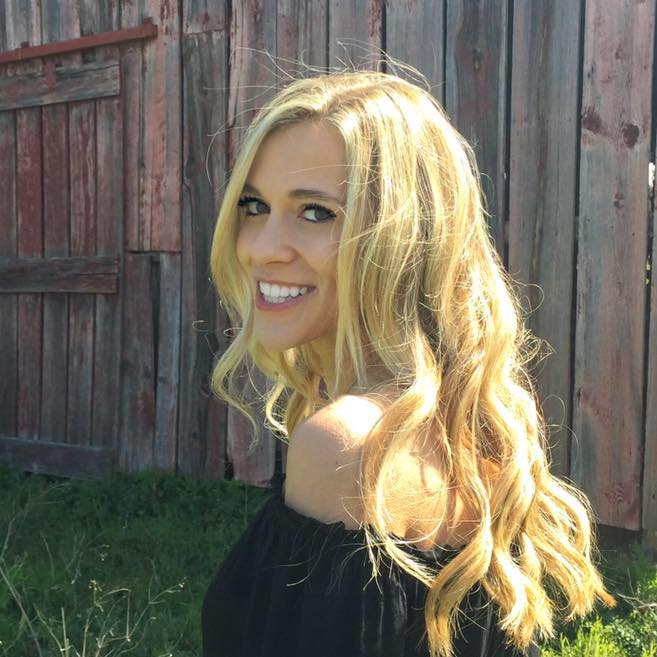 My name is Dr. Alexis Hart I am 38 years old, I am the mother of 3 beautiful children! Different ages, different phases 16 years, 12 years and 7 years. In love with motherhood since always, I found it difficult to make my dreams come true, and also some more after I was already a mother.
Since I imagined myself as a mother, in my thoughts everything seemed to be much easier and simpler than it really was, I expected to get pregnant as soon as I wished, but it wasn't that simple. The first pregnancy was smooth, but my daughter's birth was very troubled. Joana was born in 2002 with a weight of 2930kg and 45cm, from a very peaceful cesarean delivery but she had already been born with congenital pneumonia due to a broken bag not treated with antibiotics even before delivery.