The birth of a child is certainly a time of great joy for parents. A new life being born and a new phase in everyone's life about to start. But this moment is also marked by great concern about how to take care of the baby , especially when talking about health.
First-time mothers easily despair of any change in their child's health, which is quite understandable, since several diseases can seriously affect babies, such as polio.
One of the great allies for the health of babies is undoubtedly the vaccine , which has been eradicating diseases and preventing others from advancing for a long time. And one of the diseases that can be prevented with the use of a vaccine is polio. Find out here what are its main causes, its symptoms, treatments and the consequences that the disease can leave.
What is Polio?
Polio is an infectious disease caused by a virus called Poliovirus . This virus affects the nerves of the infected person and can cause paralysis. Despite being called infantile paralysis, since the virus affects children under 4 much more easily, it can also affect adults.
Despite being well known for causing infantile paralysis, there is a type of non-paralytic polio, which can strike a person without leaving these major sequelae. The transmission of the virus is made from person to person through the mouth or through contact with feces.
For this reason, the disease was a major problem in places where basic sanitation was poor , as many people had contact with water and food that contained fecal bacteria with Poliovirus.
Polio has already been eradicated in many countries where the vaccine against the disease is mandatory , including Brazil, which had its last case registered in 1989. Still, the disease is still a reality in some countries in Africa and Asia.
Causes of Polio
The disease is mainly caused by contact with another infected person through mucus, droplets of saliva, phlegm or contaminated food and water. For this reason, hygiene awareness has always been an important weapon in the fight against polio.
The virus usually enters the mouth or nose, spreading through the digestive system and then into the bloodstream, and can even reach the infected person's brain . When Poliovirus can reach the nervous system, it can destroy neurons and cause the person's lower limbs to completely lose their movements. In even more severe cases, the virus can also lead to death.
Polio Symptoms
There are several common symptoms of both paralytic and non-paralytic polio. The big difference is that in the case of the paralytic, the person usually has loss of reflexes and intense muscle pain, signs that the paralysis is happening. Other symptoms are:
Vomiting
Fever
Fatigue
Muscle weakness
Sore throat
Meningitis
Of course, a diagnosis must be made by a doctor before making sure that the person is infected with Poliovirus.
Polio Treatment
There is no specific treatment for polio, as it is a viral infection. However, it is necessary that we take several precautions so that the chances of complications from the disease decrease and for the natural recovery of the body to accelerate. The main precautions are:
Use of pain relievers
Ventilators to assist breathing
Absolute rest to reduce the possibility of paralysis
Nutritious diet
Medical follow-up
With these precautions being taken, the disease can be cured more quickly and the chances of paralysis reaching the child decrease considerably. However, the ideal is that preventive measures prevent a treatment from being necessary.
Polio Prevention
Prevention against the disease is done mainly through the vaccine, which, when applied correctly, prevents the virus from entering the person's body and causing all its effects. There are two vaccines that can be taken against polio, but there is also another factor that is very important for the virus not to spread: Awareness. Prevention, then, counts on:
VPO-Sabin vaccine
Salk vaccine
Hygiene awareness
VPO-Sabin vaccine
It is the vaccine that appears in the basic vaccination calendar, the famous droplet vaccine . It must be applied in several doses. First at 2 months of age, then at 2, 4, 6 and 15. Children up to 5 years of age should take booster doses every year.
Salk vaccine
Salk is a different type of vaccine, which is applied intramuscularly and is indicated for people with low immunity or for people who will travel to countries where Poliovirus is still active.
Hygiene Awareness
In addition to vaccines, which are extremely effective in preventing Poliovirus from reaching people, a second type of prevention is also very necessary, which is precisely the population's awareness of the importance of hygiene.
Of course, this is a job that must be built with the government and the population together, so that people understand how the virus spreads and understand the importance of certain habits, such as not walking bark in regions where there is open sewage and always washing the water. before meals and when going to the bathroom.
Although it is not easy, this type of awareness was also a very important factor in ending polio, especially in countries like Brazil, where the poor population is high.
Although it has already been eradicated in different parts of the world, we must always remember that polio still exists and that the vaccine against this disease is one of the most important actions that we must take when taking care of our children's health. Without regular doses of the vaccine, the child may be more vulnerable and susceptible to the virus.
See also: Know when the baby can go for a walk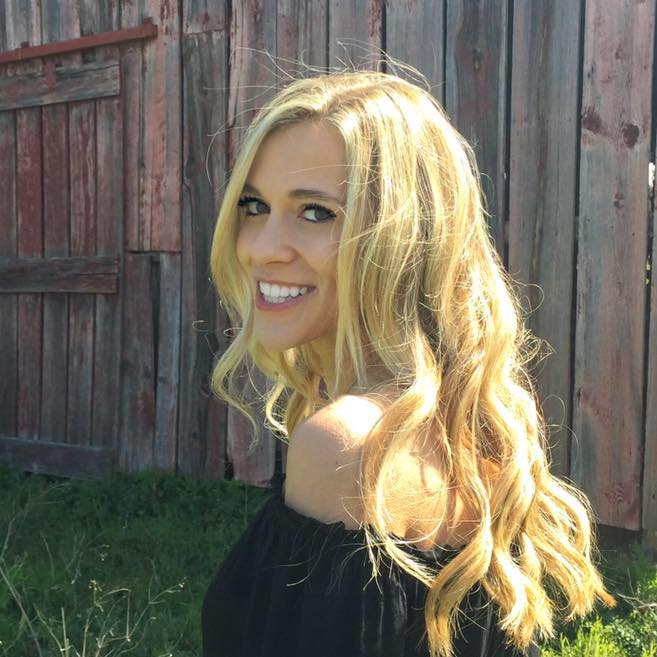 My name is Dr. Alexis Hart I am 38 years old, I am the mother of 3 beautiful children! Different ages, different phases 16 years, 12 years and 7 years. In love with motherhood since always, I found it difficult to make my dreams come true, and also some more after I was already a mother.
Since I imagined myself as a mother, in my thoughts everything seemed to be much easier and simpler than it really was, I expected to get pregnant as soon as I wished, but it wasn't that simple. The first pregnancy was smooth, but my daughter's birth was very troubled. Joana was born in 2002 with a weight of 2930kg and 45cm, from a very peaceful cesarean delivery but she had already been born with congenital pneumonia due to a broken bag not treated with antibiotics even before delivery.