Super illustrious visit at Changing Diapers! Karim Scharf is a photographer for pregnant women, family and also does female essays with women after giving birth. As a photographer and passionate about good photos, Karim's work has always enchanted me and receiving her here is a great joy.
Female beauty seems to stand out in this phase and to ensure self-esteem after the radical changes that the body provides in this phase. See how a female shoot is done and how to prepare for these photos. Karim also gave some tips for those who want to do a family photo shoot, enjoy and also learn how to choose a good photographer to record that moment with the family. Come on!
Changing Diapers: After motherhood the woman may miss a space for herself. Like the female photo shoot?
Karim: This is exactly the proposal for this portrait session. With the arrival of the baby, practically the first year of its development, the woman is almost exclusively MOTHER! As much as we find some time to go to the manicure or to have a quick dinner with the husband, we are completely involved with motherhood and no other activity has 100% delivery during this period. We dedicate all our time to take care of the baby and, therefore, many times the woman gives space in her routine only to the mother and forgets a little to dedicate herself. Of course, we feel this need in different forms and intensities, but in most cases the period "exclusive and dedicated mother" overlaps any other quality of ours. And I don't think it's bad. On the contrary! It is the best dive we can do in life! The best choice!
Changing Diapers: The female photo session comes as a rescue of the woman's self-esteem and love with her body and mind!
Karim: What is the best time to do a photo shoot like that?
I think there is a feeling of "mission accomplished", right after the baby's first birthday party. Of course, there is no mission accomplished there, as we know that there are many more joys and challenges ahead, but I realize that it is a phase in which mothers begin to rescue a little of the sleeping woman in the last few months. That's when, normally, she already has a routine established with the child and is able to plan her days, her schedules, her schedule and create moments for herself.
Some women realize this need a little earlier, others take longer, but on average I think this rescue takes place even after the child's first year and so I believe it is the ideal time to do the female portrait session, offering this new phase. .
Changing Diapers: How to choose a place for female rehearsal? Which criteria to use in the professional's point of view?
Karim: I love doing rehearsals at my client's house. It is her environment, where she feels at ease, happy and still allows the result to be fully personalized.
But many women prefer to leave the house, to have this time alone, away from the home environment, from children, nannies, husbands. So I suggest that the photos be taken in my studio, where we have time not only for the session, but also for a lot of chat.
Changing Diapers: What does a female essay actually portray?
Karim: Depicts the woman, now mother! With her joy, delicacy, strength and, especially, with a new and beautiful story that she carries now. But essentially, I want to register the beauty that emerges with motherhood and that is different from before pregnancy. Changes have taken place and the mother is a different and more complete woman. I want to register this new look, this new feeling that comes inside, but basically, make her feel beautiful and complete!
Changing Diapers: How to prepare for a rehearsal like this?
Karim: I like to send some tips in the days leading up to the session, mainly related to well-being: A compress on the eyes, a skin care, at least one night well (when possible) on the eve of the session. I also advise on the clothes they should wear, always respecting the style of each one and I count on a personal stylist to assist, if necessary. On the day of the session, we have a makeup artist who makes them look beautiful and well taken care of for the photos.
Changing Diapers: How to find a good professional for these tests?
Karim: It is always prudent to know the photographer's portfolio and see if you identify with that style. I believe that the indication is the best way, because you are photographing the woman in a still delicate moment, where she intensely lives the routine with her baby, she still feels tired and often thinks that her body and features are tired and are not compatible with a good result. But this is not an absolute truth! The idea is to make her rediscover herself as a woman, after motherhood, celebrating a new way of being beautiful!
Another interesting source of research is the site busquefotografo.com.br which brings together professionals from various fields, including portrait photography. There you can easily see the galleries of photographers working in this category. Appreciating the work, I still recommend scheduling a visit to the studio to meet the professional and see if there is a harmony between the parties.
Changing Diapers: Is the family essay an extension of the female essay? How to make this call?
Karim: From the moment the woman takes the portrait session and feels fulfilled with the result, the relationship that ends up forming creates a bond of trust and friendship between photographer and client. It is very common for women to want to hold more meetings bringing the whole family together for a photo shoot.
As I photograph the woman since pregnancy, I carry out the newborn session and monitor the baby's first year every 3 months, it is natural that there is already a bond with my clients. In this way, they feel very comfortable doing the female portrait session and then continue with family essays. In fact, this is a trend that arrives with full force in Brazil: the annual family photo session, made by a professional. I have been making these records more and more and I think it is fantastic that the family tells their story with annual albums.
Changing Diapers: Do you have any secrets for family photo shoots? How to prepare children for that moment?
Karim: Family rehearsals are delicious! Unlike some sessions that you practically have a script to follow, the family rehearsal is light, natural, spontaneous and casual. It is the pure and simple record of the family's affective routine, in their moments of coexistence, leisure, affection and games. Sometimes I arrive early at the house where I am going to photograph and record since breakfast with the family, the games in the living room or bedroom, the moments of affection, even the fun bathing of the children before getting ready to go to school. I don't know if there is a secret for this spontaneous relationship to happen, but without wanting to be mushy, I think you have to really love what you do.
One tip is to spend time at the beginning of the session to get to know the children, ask to play with them, find out what their favorite toy is, sing the song they like best and start the game. Without them noticing, you have your camera in hand, inserted in the context, photographing spontaneous smiles, movement and fun, in the most natural way possible.
Changing Diapers: Give tips on how to behave in a family shoot.
Karim: Firstly, it is necessary to understand the family's profile and routine. A short interview or briefing helps to outline some characteristics. Knowing the parents' preferences, hobbies and professions helps to supply me with information that can start a valuable chat that will make them more comfortable and relaxed during the session, in addition to providing me with situations or elements that will be included, further personalizing the essay .
Changing Diapers: Is it too difficult to photograph large families? Have you ever had a funny situation?

Karim: It is certainly more difficult to photograph large families, but at the same time it is a fun challenge! When there are many children I need to be careful to include them in different situations, because there is always one who doesn't like the clothes that the mother chose, another who was crying in the room and the one who smiles, jumps and actively participates, almost not allowing for the brothers to appear. (laughs)
But I have a lot of fun and I've had many funny situations! The last one is that with each click I made, the little girl of 5 years ran to my lap to see the result. Finally, she didn't want to leave my side anymore and I helped her photograph her parents. It was natural, fun, spontaneous and in the rhythm of her joy and excitement in taking the photos. And the parents still have a beautiful chest record by the small look! I thought: "She will have a bright future as a photographer"!
Karim, thank you so much for the interview! The  site of karim contains more jobs and also can find there the telephone. Photo shoot is a memory for life!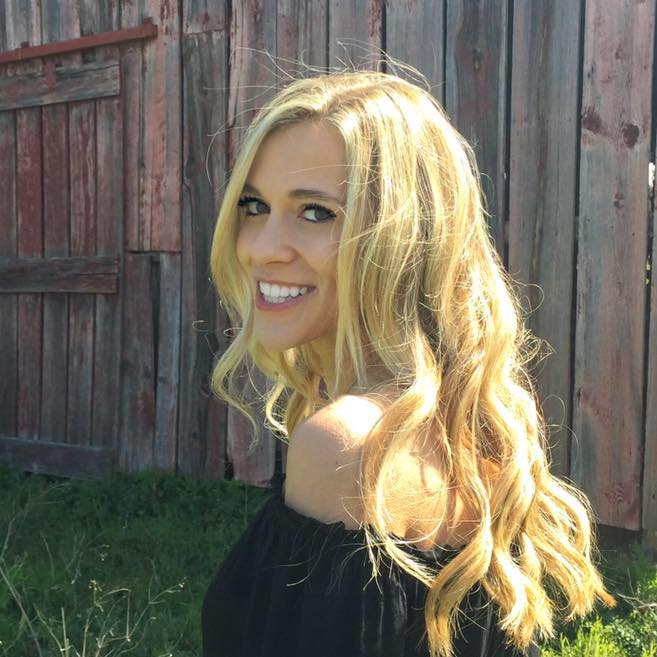 My name is Dr. Alexis Hart I am 38 years old, I am the mother of 3 beautiful children! Different ages, different phases 16 years, 12 years and 7 years. In love with motherhood since always, I found it difficult to make my dreams come true, and also some more after I was already a mother.
Since I imagined myself as a mother, in my thoughts everything seemed to be much easier and simpler than it really was, I expected to get pregnant as soon as I wished, but it wasn't that simple. The first pregnancy was smooth, but my daughter's birth was very troubled. Joana was born in 2002 with a weight of 2930kg and 45cm, from a very peaceful cesarean delivery but she had already been born with congenital pneumonia due to a broken bag not treated with antibiotics even before delivery.