The problems we can have with the health of our teeth go far beyond the cavities that most of us are used to and can lead to many other problems. In fact, diseases like periodontitis can have serious consequences when left untreated. But what are the consequences? What is periodontitis? How does it arise? What are your treatments? If you want to know the answer to this and other questions related to the topic, check out our text today until the end!
What is Periodontitis?
Periodontitis, also known as periodontal disease, is a condition that affects the ligaments and bones that support the teeth. It is the main cause of tooth loss in Brazil and one of the main worldwide. Many confuse it with gingivitis , but it can be considered an evolution of this other disease or even a more advanced stage of it.
Periodontitis is a relatively easy disease to avoid, but we still see millions of cases occurring every year. In addition to the lack of information about how the correct oral hygiene habits should be, there is also a social factor that ends up making people with less resources develop this type of disease more easily, since they often do not have access to the necessary materials. or even information about disease prevention.
Causes of Periodontitis
As we said earlier, periodontitis occurs when gingivitis is not treated properly . This disease is the result of poor oral hygiene, which causes tartar to accumulate in excess and reach the underside of the gum, the so-called subgingival tartar. When this problem is not treated, it causes inflammation, which in turn causes gingivitis. In a more serious case where there is no type of treatment, gingivitis ends up evolving into periodontitis, a much more serious disease and difficult to be treated.
Symptoms of Periodontitis
A person may suspect that he has periodontitis when he has the following symptoms:
Excessively red or purplish gums
Swelling in the gums
Spontaneous bleeding from the gums
Constant bad breath
Despite this, it is essential to see a dentist to be sure of what it is and for the treatment of the disease to be done in the correct way.
Risk factors
Although it is a disease that evolves from another, there are several risk factors that can contribute to it arising, such as:
Having gingivitis
Genetic predisposition
History of dental problems
Ingestion of certain medications
Lowered immunity caused by other diseases
Diabetes
Very old age
Bad oral hygiene habits
Bad eating habits
Have had chemotherapy sessions
Smoking
Of course, maintaining oral hygiene habits helps you not to develop the disease, however, if you have any of the factors listed above, the disease tends to develop more easily.
Periodontitis Treatments
Fortunately, periodontal disease can be treated, although it is not a simple process. There are basically two ways to treat it, which are:
Periodontal Scraping
Periodontal Surgery
We will explain how each one is made and show in which cases they should be used.
Periodontal Scraping
Periodontal scraping, in fact, is used to treat the previous stage of the disease, gingivitis, that is, it can be considered to prevent periodontitis. This treatment consists of the use of devices such as the ultrasonic and the periodontal curette to eliminate the subgingival tartar that causes the disease. It can be an uncomfortable procedure for many people, but it is usually very effective and relatively quick.
Periodontal Surgery
Periodontal surgery is a necessary process when tooth structures are compromised, such as the connections and bones that hold them. It consists of removing parts of the gingival tissue so that a general cleaning can be done. After everything is complete, a dentist will be able to place extracts of bone, proteins and even soft tissues so that the person who has undergone the surgery does not suffer from the aesthetic problems that it can cause. Although it is not a very complex surgery, several precautions must be taken, especially in the postoperative period, for it to be truly successful.
Consequences of Periodontitis
The main consequence of periodontitis is the total loss of teeth , caused by the extreme weakening of the bases that support them. However, along with this, other problems can also arise, such as low self-esteem caused by tooth loss, socialization problems and even, in more severe cases, diseases such as depression.
Therefore, if a person reaches the point of losing their teeth because of periodontal disease, it is important that they undergo treatment with a psychologist to prevent worse problems from arising.
How to prevent Periodontitis?
The main way to prevent periodontitis is to maintain good oral hygiene. This means visiting a dentist frequently (at least once every 6 months), brushing your teeth after every meal , upon waking up and before going to sleep, as well as making use of items such as dental floss and mouthwashes. Maintaining these habits does not only help you get rid of periodontitis, but also several other problems that can arise, such as cavities and canals, for example.
Periodontitis is a disease that can generate several problems in our life, problems that go far beyond the health of our teeth. Despite this, disease prevention can be done quite simply and effectively. Therefore, our main tip here is that you follow all recommendations to prevent periodontitis to the letter and, thus, to prevent the disease from having more serious consequences. Although treatments exist, they should be resources used only when there is no other alternative. Your oral health is also the health of your entire body. And to be careful with her is to be careful with your life too. Remember this.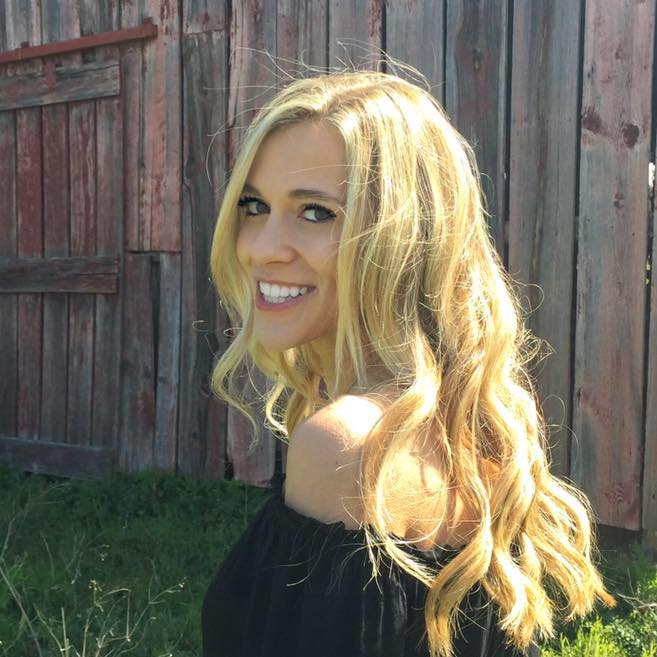 My name is Dr. Alexis Hart I am 38 years old, I am the mother of 3 beautiful children! Different ages, different phases 16 years, 12 years and 7 years. In love with motherhood since always, I found it difficult to make my dreams come true, and also some more after I was already a mother.
Since I imagined myself as a mother, in my thoughts everything seemed to be much easier and simpler than it really was, I expected to get pregnant as soon as I wished, but it wasn't that simple. The first pregnancy was smooth, but my daughter's birth was very troubled. Joana was born in 2002 with a weight of 2930kg and 45cm, from a very peaceful cesarean delivery but she had already been born with congenital pneumonia due to a broken bag not treated with antibiotics even before delivery.