The health of your teeth is paramount for us to live well, even though many people consider these problems minor or do not affect health so much. But despite this, problems like periodontal disease, for example, can cause serious damage to our health and prevent us from living a full life. One of the ways to get rid of it is the famous periodontal surgery . But when is it really needed? To talk about the subject, it is first necessary to clarify what the disease is and how it appears in our teeth. So, check out the text and find out more about this very common and complicated condition.
What is Periodontal Disease?
Also known as periodontitis, periodontal disease is a disease caused by infections or inflammation in the periodontium, the region of the mouth where the ligaments, bones and tissues that support our teeth are. In advanced stages, the disease can be quite harmful, causing the destruction of such tissues and, consequently, causing them to fall. It is very common to designate the term gingivitis to refer to this type of problem, although it only represents one of the stages of the disease. Therefore, the disease itself can be considered as an evolution of gingivitis.
The lack of oral hygiene is undoubtedly the main cause of periodontitis. Therefore, the best way to deal with this problem is to always prevent it. It is one of the main causes of tooth loss and one of the most common diseases in humans. Still, many people do not know the treatments exactly and have no idea how the surgery is done.
What is Periodontal Surgery?
Periodontal surgery is nothing more than the most aggressive way to treat periodontitis, that is, when the disease is already in a critical state. It is worth mentioning that periodontal disease can also be chronic, but even so, surgery may be required in order for the problem to be resolved. Despite being an aggressive procedure and sounding scary to many, the surgery is done relatively simply , although taking certain precautions in the postoperative period is necessary.
It is important to note that this form of treatment is a last resort, that is, it is used when all other types of treatments, such as fluoride, scaling and oral hygiene, are no longer able to reverse the situation. In some cases, a dentist will also prescribe medication to help fight the disease. If this occurs, it is important that you use them responsibly, that is, strictly following the recommendations. If the disease comes back, it is recommended that you see the dentist again and never take medication on your own . They may not have the desired effect for you and end up generating others that can make your situation worse.
How is the surgery done?
The most common surgery used to treat periodontitis is what we call a gingival flap . It basically consists of cutting the gingival tissue, to separate the teeth and facilitate cleaning, which in this case is done with an ultrasonic device. In addition, surgery also facilitates manual removal of plaque and deeper tartar.
In addition to this first phase, a dentist may choose to perform two more stages of the surgery, which are usually done to prevent reinfection and also for aesthetic reasons. In the phase that we call regeneration , the dentist inserts excerpts of bones and proteins that will stimulate the reconstruction of the tissues that were cut in the first phase of the surgery.
As for the third phase, called a soft tissue excerpt , a dentist inserts tissues from other parts of the mouth to give a more presentable appearance to the gums and the mouth as a whole, as it can be quite altered after surgery. This third phase is not always done and always depends on a conversation between the patient and the dentist to find out if it is really necessary or not.
Are There Risks?
Periodontal surgery is very safe, which means that the risks involved are minimal or almost nonexistent. The greatest risk, in fact, occurs when a person has periodontitis and does not treat or stop having surgery, as this can result in extreme oral discomfort, in addition to the loss of teeth.
Can the disease return after surgery?
The effects of periodontal surgery are usually very positive, which means that it usually clears the disease smoothly. Even so, it is important to take the care indicated for the postoperative period, as other complications, such as infections, may arise during this time.
Of course, if a person continues not to have good oral hygiene habits, the disease can return in the same way. Even when a person has chronic periodontitis, the chances of it evolving to a more aggressive form of the disease increase with time and due care is not taken. Therefore, the best solution is always prevention.
How to Prevent Periodontal Disease?
Preventing periodontal disease is very simple, just acquire good oral hygiene habits , such as brushing your teeth several times a day and flossing. In addition, it is important to visit a dentist regularly (at least once every 6 months) so that you can have a check and be able to fight any type of problem that arises early on. All of this makes you able to prevent periodontitis from reaching you.
Performing this type of surgical procedure can be very demanding on you, both with regard to time, since you need to change your lifestyle habits both to prepare and in the post-operative period, as well as in health and also financially. Therefore, our main recommendation here is that you strictly follow all recommendations to avoid having the disease and, thus, avoid more aggressive treatments such as periodontal surgery. Remember: taking care of your own oral hygiene is also taking care of your own health. And preventing you from having problems like periodontal disease is essential to maintaining your well-being as well.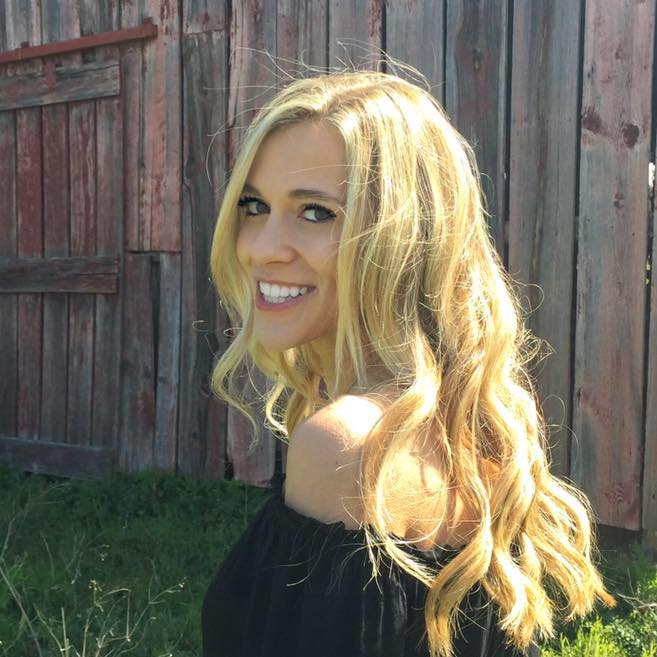 My name is Dr. Alexis Hart I am 38 years old, I am the mother of 3 beautiful children! Different ages, different phases 16 years, 12 years and 7 years. In love with motherhood since always, I found it difficult to make my dreams come true, and also some more after I was already a mother.
Since I imagined myself as a mother, in my thoughts everything seemed to be much easier and simpler than it really was, I expected to get pregnant as soon as I wished, but it wasn't that simple. The first pregnancy was smooth, but my daughter's birth was very troubled. Joana was born in 2002 with a weight of 2930kg and 45cm, from a very peaceful cesarean delivery but she had already been born with congenital pneumonia due to a broken bag not treated with antibiotics even before delivery.