Having a child and forming a family is the dream of the vast majority of women, but some simply have the desire to be mothers and that is enough. Without the need to be married or have a partner or partner, they opt for treatments that give them the opportunity to fulfill their dream without male goodwill or even paternal support. But most still dream of establishing their home and having their children with their partner at their side, supporting, enjoying and experiencing this dream together.
But unfortunately that is not the case, and the dream of motherhood does not always materialize as expected. Husbands, boyfriends and relationships that seemed steadfast and long-lasting become nightmares and the moment that should have been pure joy turns into a huge disappointment. For those who think that abortion can only be done by the mother, she is mistaken, a baby or a child, no matter how old she may be, can also be aborted by the father , when he chooses to take it out of his life without any concern.
I Experienced Abandonment in Pregnancy
At 18 I met a guy at a party, it seemed like everything was flowing between us. Our tastes were the same, our desire to live and enjoy life too, and we lived a relationship unlike anything I had been through previously. Even as the months went by, the magic continued and we lived "a fairy tale" every day, until I found out I was pregnant.
It was on a trip we took together that I noticed that something different was happening to me. His mother noticed that I was "swollen" and that I ate things with great pleasure and with great desire. As at the age of 15 I had a diagnosis of several uterine problems where I had received the news that I would hardly be a mother , I did not expect to become pregnant and on top of that I took contraceptives to regulate my menstruation that did not normally go down. Returning from this trip, I decided to do a pharmacy test at his request, just to prove that I was not and to my surprise, I received my positive !!
That morning I called him to break the news, I confess that I was scared and happy at the same time, because I was experiencing a miracle. Because of the relationship we had and the close connection we had, I imagined another reaction. When I said I was positive, I only heard his breathing on the other end of the line and when I called him by name to see if he was still there, he only replied saying: I'm not ready to be a father!
I was so shocked by the situation that at first I couldn't shake my reaction, he was scared and so was I, I thought. There were 4 days without showing up after the news, I didn't answer my calls anymore and didn't even look for me anymore . When looking for him to know what was going on, I again heard that he did not want to be a father now and was not prepared for it. But and now? It's already here and we have to take over. And he nodding his head agreed! He said one thing with his head, but with other attitudes …
Never again my relationship with him was the same, the charm was ending day after day. My desire to form my family was still very strong and with that I struggled, I fought tirelessly for him to be close, to follow each step of the pregnancy, but it was my will and not his !! He was not there …
My company was no longer pleasant for him, perhaps because of my mood and the whirlwind of hormones I was experiencing or simply because I was forcing the whole situation. At 5 months of gestation, in a discussion at home, my mother forced me to move in with him because I thought that only then would he assume the role of father. I went to my despair! I went through all kinds of humiliation, abandonment and sadness that a pregnant woman can go through . I spent my days alone, he left without any satisfaction and when charged, he attacked me verbally and physically! I cried a lot, a lot and suffered even more, I couldn't see a future and I couldn't imagine what would become of me and my baby from that moment on. Everything I had dreamed for myself was far from happening!
The months went by, the pregnancy came to an end !! Everything I had from trousseau had gained from friends and my family, as he had no concern about the near birth of our daughter! At the end of the pregnancy, afraid of being alone at home, I returned to my mother's house, determined to stay only until the baby was born. At 42 weeks I went into labor at dawn, scared and scared, I called him to let him know and no one answered! We decided to stop by his house so he could go to the maternity ward, but when we played and he left with a sleepy face we found that he had spent the night very busy with his ballad ! And coldly replied that I would go later !!
As I was in pain, I was unable to question or fight, my mother and I went to maternity, and the only focus was on the birth of my baby. I was admitted and I was alone, because at that time companions were not allowed! After 8 hours of active labor I had my daughter in normal birth and right after leaving the room my family was informed by phone that after 20 minutes they were already in the maternity ward to meet my princess. It's him? He was not found to know that his daughter was born!
The next day, during visiting hours, he appeared embarrassed, he was unable to say anything and how he rarely tried to be pleasant during all this process. He picked up the baby, looked at her, but in a few minutes he said he had to go. He showed up at the time of discharge, took me to my mother and until her 4 months of life I made "visits" like anybody else. I decided to end it and face the situation alone, since that was how I was and I ended that relationship that had already ended a few months ago, with the news of the pregnancy. He just disappeared, I had no more news and much less received "visitors".Everything that was necessary for the baby was provided by my family and the money I had in reserve and it happened until she was 1 and a half years old. I suffered a lot, I cried too much, I questioned God why I was living that and it was in her that I had strength and it was in her that I got up to live again. I got a job, I was able to support it without help from anyone and I started to relate to other people, until he appeared again !! He wanted his family back !!! I don't know what I thought, I just know that all I was doing was thinking about her and I decided to give him one more chance. It was 3 months and I didn't see any changes, he was still the same and he had no love for her, or even for himself!
Today, thirteen years after all this, I have no more news of him. I only know that he moved to another city, had more children and simply ABORTED his daughter and lives as if she just doesn't exist. But God is so good and merciful that when I saw my heart's desire to have my family, he put me into a real man! ! He promised me that he would not make me suffer and that I would do everything differently than I had lived. For 11 years he walks beside me, he took my daughter as his and loves her with all his soul. And even better, he fulfilled everything he promised me, makes me happy and gave me my family !! Men are not all the same, but there are those who shirk their responsibilities and abort their children even though they are alive around the world.
See Also:  What Is Parental Alienation – How To Deal With The Situation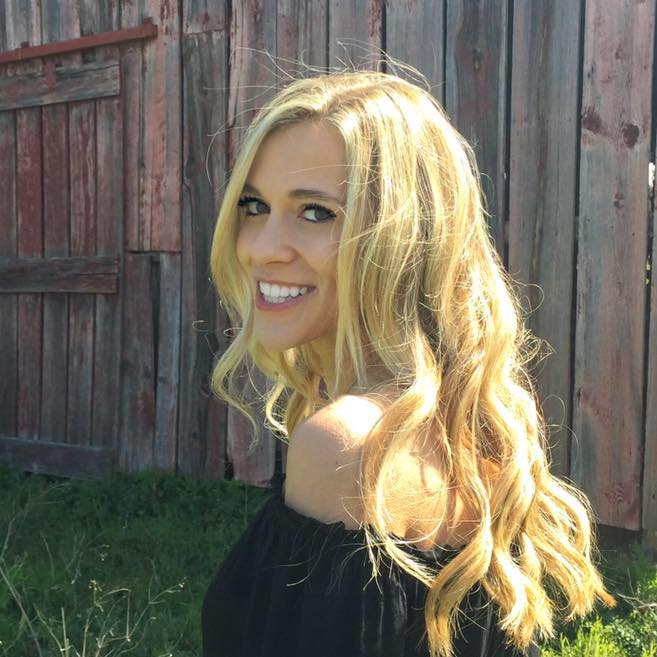 My name is Dr. Alexis Hart I am 38 years old, I am the mother of 3 beautiful children! Different ages, different phases 16 years, 12 years and 7 years. In love with motherhood since always, I found it difficult to make my dreams come true, and also some more after I was already a mother.
Since I imagined myself as a mother, in my thoughts everything seemed to be much easier and simpler than it really was, I expected to get pregnant as soon as I wished, but it wasn't that simple. The first pregnancy was smooth, but my daughter's birth was very troubled. Joana was born in 2002 with a weight of 2930kg and 45cm, from a very peaceful cesarean delivery but she had already been born with congenital pneumonia due to a broken bag not treated with antibiotics even before delivery.