Often when we hear about certain diseases, we have a vague idea of ​​what it is all about, but we don't know exactly what their symptoms are or what the consequences they can bring to our health.
This is the case of pancreatitis, for example, the main disease that affects the pancreas and which is not uncommon, but still little known by many of us. Knowing how to take the necessary measures for the disease to be cured more quickly is very important and for this reason we will explain in more depth what pancreatitis is.
What are the types, symptoms, causes and treatments of pancreatitis? But first of all, do you know exactly what the pancreas is and what are its functions?
What is the pancreas?
The pancreas is a gland that is part of the digestive and endocrine system, it is located behind the stomach and has a size between 12 and 15 centimeters. It performs two important functions in the human body .
Its part destined to the digestive system has the function of producing pancreatic juice with digestive enzymes capable of decreasing the size of the sugars, fats and proteins that will follow until the intestine.
The endocrine part, on the other hand, has the function of hormones capable of regulating blood glucose levels such as insulin and glucagon .
Knowing what this organ is and how it works in the human body is essential to understanding how pancreatitis acts and why it can be so dangerous. And now that you understand what the pancreas is, we can talk specifically about the disease. After all, what is pancreatitis?
What is Pancreatitis?
Pancreatitis is a disease that is characterized by inflammation of the pancreas and is usually more common in men than in women. In some cases the disease can develop quickly and become very serious causing permanent damage to the body and even leading the patient to death. Pancreatitis can be chronic or acute.
Acute Pancreatitis
Acute pancreatitis can appear suddenly and disappear in the same way after starting treatment. It is usually caused by gallstones that cause inflammation in the pancreas and also in the bile duct. In addition, acute pancreatitis can also be caused by alcohol consumption.
Chronic Pancreatitis
Chronic pancreatitis that does not improve with treatment, may get worse over time. It can develop through acute pancreatitis, but its main cause is alcohol consumption for years . Cystic fibrosis and autoimmune diseases are also related to inflammation of the pancreas.
Causes of Pancreatitis
The disease begins when enzymes produced to aid digestion are activated within the pancreas , causing inflammation. The correct thing is that these enzymes are activated when they are in the intestine. However, pancreatitis is much more common in people who have these risk factors:
Alcoholics and Smokers;
Relatives with pancreatitis;
Use of some medications;
High levels of calcium in the blood;
Gallstones and gallbladder;
Pancreatic cancer.
These factors can lead to both chronic and acute pancreatitis.
Main symptoms of Pancreatitis
Symptoms vary according to the type of pancreatitis. In the case of acute pancreatitis the main symptoms are:
Fever;
Nausea and vomiting;
Swelling in the abdominal region;
Pains in the upper abdomen that worsen after eating.
In chronic pancreatitis, the main symptoms are:
Yellowish stools and diarrhea;
Fever;
Weight loss;
Nausea and vomiting.
How is the Diagnosis done?
If you have any of the symptoms and are still at risk, do not waste time and see a doctor, when you are first diagnosed the greater the chances of a cure. The diagnosis of pancreatitis can be made through blood tests where it is possible to analyze the digestive enzymes and conclude whether or not the patient has any inflammation.
Analyze the number of white cells that tend to increase in these cases, as well as liver enzymes. In addition, doctors can also order imaging tests such as a tomography, an ultrasound of the abdominal region or an endoscopic ultrasound.
Treatment of Pancreatitis
In general, treatment for pancreatitis requires hospitalization and observation. The progress from then on will take place according to the type of the disease. In the case of acute pancreatitis, during hospitalization, medicines will be administered in the vein to control inflammation and pain, such as analgesics.
It can often worsen in a short time and also a natural improvement . For this reason, treatment is often limited to treating symptoms, since the disease ends up curing itself.
But for this cure to happen, it is necessary that some precautions are taken. One of the main ones is with the diet, which aims to allow the pancreas to rest so that the remedies have a better effect.
Staying hydrated is also extremely important. In more severe cases, a surgical intervention may be necessary, especially when bleeding occurs, secretion of fluids and the appearance of dead tissues in the pancreas.
When it comes to chronic pancreatitis, the treatment does not differ much either, with a diet based on low-fat and easily digestible foods such as fish, vegetables and eggs, for example.
In addition, it is also often necessary to supplement the pancreatic enzymes , which may be lacking in your body. In this type of pancreatitis, in more severe cases, surgery is also necessary.
Possible Complications
When there is no treatment or it is not done correctly, pancreatitis can lead to a series of complications. Among them are:
Breathing problems
Fluids accumulated in the pancreas
Abdominal swelling
Diabetes
Pancreatic Cancer
Death
It is possible to avoid from the simplest to the most complex problems, such as diabetes and pancreatic cancer. However, it is necessary to follow the treatment to the letter , paying close attention to your diet and your day-to-day habits. Without this, the chances of a person dying end up growing.
Forms of Prevention
The main way to prevent pancreatitis is to reduce alcohol consumption, as this is one of the main villains of the disease. It is also important to maintain a healthy diet and drink plenty of water to prevent stones from forming.
In addition it is essential to know the remedies for continuous use and to know if they can cause the disease, to do this talk to your doctor and if you have some of the risk factors be sure to warn you. Regular consultations with a professional is the best way to prevent not only pancreatitis, but most diseases.
Pancreatitis is a disease that makes adaptation necessary , not only in your diet, but often in your entire lifestyle. Although there are risk factors that make some people more likely than others to acquire the disease, the truth is that it is necessary to pay attention to your body even without being within that group.
The best way to do this is to keep your exams up to date and have healthy habits so that diseases such as pancreatitis do not reach you so easily. But, if this happens, you have already read that there are ways to treat and live normally even with the disease. It is not a cause for despair, even if it requires a certain readaptation in your life.
See also: Ascites: What is it, Causes, Symptoms and Treatments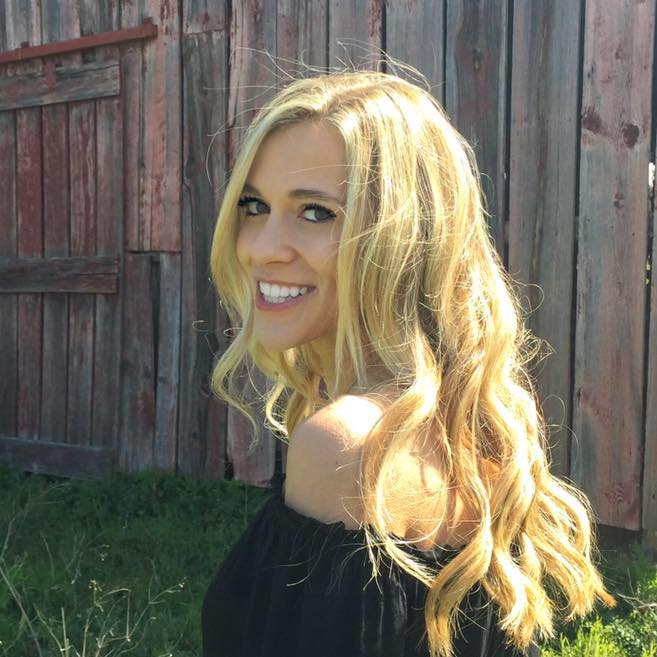 My name is Dr. Alexis Hart I am 38 years old, I am the mother of 3 beautiful children! Different ages, different phases 16 years, 12 years and 7 years. In love with motherhood since always, I found it difficult to make my dreams come true, and also some more after I was already a mother.
Since I imagined myself as a mother, in my thoughts everything seemed to be much easier and simpler than it really was, I expected to get pregnant as soon as I wished, but it wasn't that simple. The first pregnancy was smooth, but my daughter's birth was very troubled. Joana was born in 2002 with a weight of 2930kg and 45cm, from a very peaceful cesarean delivery but she had already been born with congenital pneumonia due to a broken bag not treated with antibiotics even before delivery.