The female sexual organ is formed by several nerve endings and is therefore extremely sensitive and delicate. When you experience pain or tenderness it is an indication that something may not be right, so it is necessary to investigate when pain occurs in the vagina. Vaginal pain can occur for many reasons and under a variety of circumstances, especially during sex, during menstruation and when urinating.
Sex
Although pain in the vagina can occur without sexual activity, it often occurs during sexual intercourse, and the reasons are often related to sex . Vaginal pain can result in low libido (sexual desire), vaginal dryness or an inability to reach orgasm due to discomfort during the act.
Vaginal pain can be chronic and can last for years in some women. The degree of severity varies among women . It often occurs in the absence of physical signs or visible abnormalities. It can be severe and can interfere with sexual activity and cause painful intercourse (dyspareunia). However, there are a number of other causes of pain in the vagina during or after sex.
What Causes Vaginal Pain?
It is not clear why some women develop this condition, as the pain can be related to several factors. It may or may not be linked to sexually transmitted diseases (STDs).
Main causes
Some theories suggest that pain in the vagina may be related to:
A hymen that has not been fully penetrated
Inflammation by sexually transmitted diseases
Acute infection like vaginitis
Vaginal dryness
Infections or other problems with the digestive system, especially the
intestines or bladder
Fibromyalgia, chronic generalized pain syndrome
In addition to other problems such as fibroids, endometriosis , nerve damage or irritation, allergic reactions from soaps or even condoms, muscle spasms, a history of sexual abuse and frequent use of antibiotics. Familial or genetic factors have also been suggested to play a role in pain in the vagina. Unfortunately, the exact cause has not been determined and most women have no known contributing factors.
In the case of vaginal dryness the problem can be related to the use of water-based lubricating gel. If you are trying to get pregnant, opt for fertility-friendly lubricating gels, such as FamiGel . In addition to solving the problem of lack of lubrication, it plays the role of fertile mucus, providing a satisfactory environment for sperm to survive longer, facilitating the arrival to the egg. You can purchase it here in our online store.
Pain in the Vagina During Pregnancy
Vaginal pain can occur during the third trimester of pregnancy due to increased pressure on the cervix . Women who experienced pain in the vagina before pregnancy can continue to experience this symptom during pregnancy.
Characteristic Symptoms of Vaginal Pain
Pain in the vagina and female external genitals (the vulva, which includes the lips, clitoris and entry into the vagina) is more common as a result of infection.
Pain in sexual intercourse
Pain in the vagina during intercourse is referred to as dyspareunia and symptoms may include:
Burning or throbbing pain in the vulva, vaginal opening
Burning, burning pains in the inner area of ​​the vagina
The pain can be constant or it can come and go
Pain during sex
Some women report localized pain on one side or an area of ​​the vagina, while others experience generalized pain. There are usually no physical signs or changes that accompany pain in the vagina, but sometimes there is evidence of inflamed skin.
Are There Risk Factors for Vaginal Pain?
As the cause is poorly understood, it is difficult to predict who is at risk for pain in the vagina. It can affect women of all ages and races. It can start as soon as adolescence begins and can occur before and after menopause. It can occur during the menstrual period or independent of it.
Diagnosis of Vaginal Pain
The diagnosis is made on the basis of the characteristic symptoms. The doctor may perform a pelvic exam to find out if abnormalities, infections, or other problems with the pelvis or vagina can cause pain.
A cotton swab can be used to gently touch the genitals to identify areas of pain. You can also ask questions about how and when pain in the vagina occurs.
Diagnostic Tests
Some diagnostic tests can be performed, including:
Colonoscopy or sigmoidoscopy to examine sections of the colon;
Barium enema, which involves inserting a solution into the rectum and obtaining X-rays to look for problems;
Computed tomography;
Magnetic resonance imaging;
Ultrasound of Organs pelvic organs;
Cystoscopy, which uses a small camera to look at the urethra and bladder.
Vaginal Pain Treatment
Vaginal pain can be managed by medical treatments and self-care (home remedies). Not all treatments will be effective for all women, and a woman may have to try different treatments to find the most effective option for her.
If it is just discomfort during intercourse, lubricating gels can also solve the solution, even if momentarily.
Medicines
Some of the medications that were useful include:
Topical creams
Topical or local anesthetics
Anticonvulsants (anti-seizure medications are sometimes useful in the treatment
of chronic pain)
Antibiotics (in the case of infections)
Alternative therapies
Other medical therapies for women with severe vagina pain include:
Nerve block injections, in which drugs are injected to reduce
the sensitivity of the nerves in the affected areas
Pelvic floor exercises have been helpful for some women.
Surgical removal of the affected tissue can be beneficial in women with pain in the
vagina due to Vulvar Vestibulitis syndrome (a particular type of pain in the vagina
located in the area of ​​the hymenal ring.
Home Remedies for Vaginal Pain
Home remedies and self-care measures for pain in the vagina can bring relief to many women. Some measures to relieve pain from pain in the vagina include:
Rinse the area with cold water, particularly after urinating and sexual activity
Warm sitz baths
Use topical ice bags wrapped in a towel
The use of a hot water bottle, on the contrary, can help some women
Use unscented intimate soap
Use unscented white toilet paper
Wear cotton panties
Do not wear tight clothing in the area
In addition to care such as: Avoid swimming pools or hot tubs with chlorine water, use water-soluble lubricant during sexual intercourse, avoid activities such as cycling, which pressure the vulvar area, keep the vulvar area dry and clean, avoid foods that make urine more irritating to the skin of the genital area. These foods include beans, coffee, nuts and chocolate.
Over-the-counter antihistamines can help reduce itching, especially at night.
Complications of Vaginal Pain
Vaginal pain can be debilitating and interfere with daily activities and sexual intercourse . This can make women feel a loss of control over their bodies, causing deep emotional and physical discomfort.
If no physical cause of pain in the vagina is diagnosed, a sex therapist or couple counselor can help identify an emotional cause behind the pain. Counseling sessions can help diagnose and treat the problem through communication, relaxation and talking openly about sex. The most important thing is not to try to diagnose pain in the vagina alone . It is important to consult your doctor to rule out physical causes and to see a therapist if you need to resolve emotional problems.
A tip for our readers who are trying to get pregnant, did you know that Patricia Amorim in partnership with the company Famivita, developed a line of products to help couples trying to get pregnant faster? Among them, important vitamins for female and male fertility such as FamiFerti and ViriFerti, in addition to ovulation tests, fertility-friendly lubricating gel that plays the role of mucus and everything you need to give an extra boost to the positive arrive soon. You can find all the products and the option of the tempting kit here in our virtual store.
See Also: Discomfort in Sexual Relationship – How to get around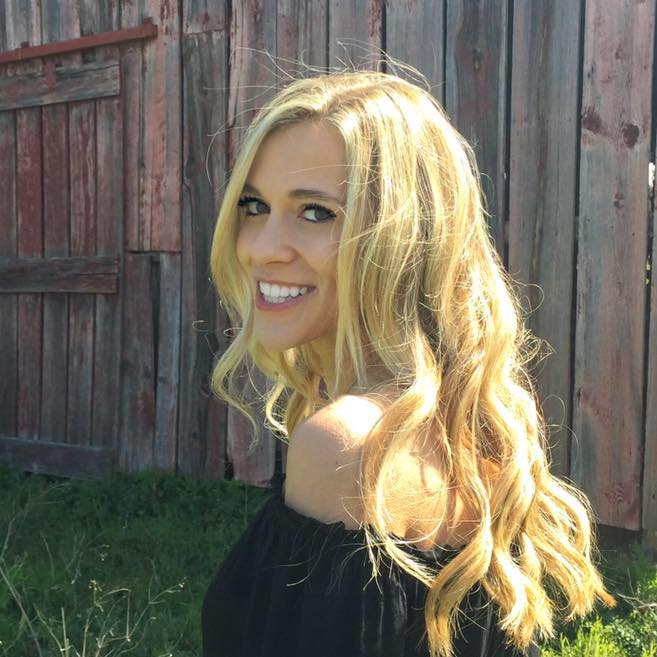 My name is Dr. Alexis Hart I am 38 years old, I am the mother of 3 beautiful children! Different ages, different phases 16 years, 12 years and 7 years. In love with motherhood since always, I found it difficult to make my dreams come true, and also some more after I was already a mother.
Since I imagined myself as a mother, in my thoughts everything seemed to be much easier and simpler than it really was, I expected to get pregnant as soon as I wished, but it wasn't that simple. The first pregnancy was smooth, but my daughter's birth was very troubled. Joana was born in 2002 with a weight of 2930kg and 45cm, from a very peaceful cesarean delivery but she had already been born with congenital pneumonia due to a broken bag not treated with antibiotics even before delivery.