Ovulation inducers are drugs based on clomiphene citrate that help women who do not ovulate or have irregular ovulation. They can be a solution for couples who dream of becoming parents, but find anovulation a hindrance to make that dream come true, whether only with the use of an inductor and programmed sexual relations or even as part of an in vitro fertilization cycle or artificial insemination .
Who Needs to Take Ovulation Inducer?
Some women really need to take a medicine to ovulate, because although they appear to menstruate, they can usually not ovulate. The ovulation inducer can provide great strength for pregnancy to happen. One such case is women who have hormonal problems, such as polycystic ovary syndrome for example. But in spite of being very good and efficient, the treatment with ovulation inducer may not be just flowers along the way …
For those who do not want to go for a drug treatment without trying other alternatives, there is the option of natural methods to induce ovulation, such as the consumption of yams. Yams can help regulate hormones naturally, through the phytohormone diosgenin. As it is practically impossible to eat yams at every meal for days, to ensure the effectiveness of the treatment, it can be used in the form of yam capsules that facilitate the rush of women's routine. You can purchase them in our online store .
Inductors and Pregnancy
What we should know about the inducer is that it does not work miracles and can bring some risks to the woman if used without monitoring and without medical advice. After a year of unsuccessful attempts to conceive, the couple should be tested for the reason for infertility . If a specific problem or even anovulation is not found , the doctor may advise the use of an ovulation inducer to facilitate pregnancy.
Types of Ovulation Inductors
Usually the most used ovulation inducer in gynecology clinics are  oral clomiphene . These are sold at the pharmacy with a prescription. However, it is not a drug that requires retention of the prescription, and in many places it is possible to buy it freely.
This freedom with inducers has become a threat to anyone who wants to get pregnant, as self-medication has been happening more and more frequently. This is a medication that can pose risks to a woman's reproductive health . Injectable inductors are more expensive, and this somewhat inhibits indiscriminate use. However, each day there are new cases of problems with relatively cheap and accessible inductors such as clomiphene for example.
Dosage Indicated for Inductor Use
There are many doubts on how to take inductors. The starting dose should be 50mg daily for a period of 5 days. However, even doctors sometimes start with doses of 100mg in patients who have never taken the ovulation inducer. This "carelessness" can have some consequences.
That is why it is always recommended to start with the lowest dosage  and, as needed, gradually increase the dose up to a maximum of 150mg daily for 5 days. After using the 150mg daily, and without obtaining satisfactory results, consider treatment with an injectable inducer should be discussed.
Injectable inducers are most commonly used in clinics for processes such as in vitro fertilization or artificial insemination . Together with drugs based on HCG cause the ovulation actually happens.
Pros and Cons of the Ovulation Inductor
If used properly the ovulation inducer is a great help for fertility. However, if used in the wrong way they can get in the way, and in cases considered simpler, it can become a nightmare for the tempter. Most of the time the side effects of the ovulation inducer may be just pain from ovarian stimulation.
Cases of women who do not actually ovulate due to polycystic ovary syndrome should check the level of the disease and always try to clean the ovaries before stimulating new follicles. There are medications today that are great for helping the ovaries to be suitable for the use of ovulation inducer, whether oral or injectable. The myo-inositol present in FamiSop is a vitamin that can correct hormonal imbalances that hinder ovulation in women with PCOS. You can purchase it here in our online store.
The inducer stimulates the pituitary gland to send out the ovulation stimulating hormone (FSH), which will boost the initial development of the follicles. The problem is that when the inducer exceeds the desired level of stimulation, it can cause significant ovarian hyperstimulation .
What is Ovarian Hyperstimulation?
Hyperstimulation is an overproduction and stimulation of eggs in a single ovary or even in both ovaries. This overproduction can bring great suffering to the woman who used the inductor. Normally, ovarian hyperstimulation by ovulation inducer is very painful.
The use of an ovulation inducer can cause pain, but these are like strong cramps in the lower abdomen where the ovaries are located and are very common. The pain of hyperstimulation is much more intense and can even cause fever, abnormal abdominal swelling, irritability and pain during intercourse.
Over-Stimulation Problems
The problems caused by over-stimulation due to the use of an inductor can be much greater than the benefit of the inductor. Therefore, the use of these drugs must be monitored by a doctor to avoid a major problem, such as the need to remove the ovary affected by the problem.
Super Stimulation Treatment
The treatment for excessive stimulation is just to treat the symptoms , with painkillers for example. Sometimes the doctor may recommend a medication to help release these eggs, relieving pressure from the ovaries. If the ovaries are severely compromised by hyperstimulation, surgery may be considered to drain the fluid. But this in a minimum percentage of cases.
Against hyperstimulation there is anovulation even with medication. That is why an ovarian function is controlled with ultrasound. Ideally, this control should be done even with the minimum use of inducers to find out if the medication is being effective or not. If anovulation is proven even with the use of an ovulation inducer, it is up to the doctor to see the need to increase the dose of the medication even in its injectable form.
The pros and cons of each case must be evaluated by the doctor  before prescribing the inducer, so taking it without medical advice can be very risky and postpone even more the dream of experiencing a pregnancy.
Did you know that the use of clomiphene can make the endometrium hostile (less fit) to receive the fertilized egg? Yea! That is why it is always advisable to condition the use of an ovulation inducer with a medication to alleviate this hostility. They are usually medications that make the endometrium softer and softer for embryo implantation.
Blogger's note
I had ovarian hyperstimulation on the third attempt with inductors. I was taking the lowest dose when my gynecologist prescribed 150 mg of clomiphene for 5 days. I took it and even before finishing the treatment I was in terrible pain.
Although I felt pain while using 50mg of inducer, the situation got even worse when I started using 150mg. I went to the emergency room where ovarian hyperstimulation was discovered, which gave me a few months of rest and also a hemorrhagic cyst of considerable dimensions. So be very careful with the indiscriminate use of the inductor, it can be great, but it can also play the role of villain in attempts to get pregnant.
Women who do not ovulate proven by hormones and ultrasound, should use ovulation stimulators. They are great as long as they are in moderation and caution and, of course, follow-up. Remembering that each case is different and, if you need to take an inducer, you can take it as long as it is indicated by a doctor, OK?
See also: Programmed Coitus – Extra Help To Get Pregnant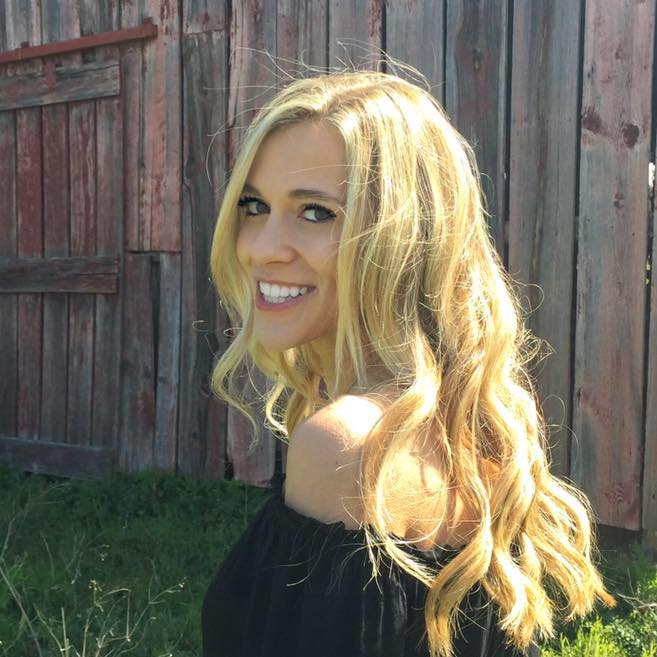 My name is Dr. Alexis Hart I am 38 years old, I am the mother of 3 beautiful children! Different ages, different phases 16 years, 12 years and 7 years. In love with motherhood since always, I found it difficult to make my dreams come true, and also some more after I was already a mother.
Since I imagined myself as a mother, in my thoughts everything seemed to be much easier and simpler than it really was, I expected to get pregnant as soon as I wished, but it wasn't that simple. The first pregnancy was smooth, but my daughter's birth was very troubled. Joana was born in 2002 with a weight of 2930kg and 45cm, from a very peaceful cesarean delivery but she had already been born with congenital pneumonia due to a broken bag not treated with antibiotics even before delivery.