The follicle is essential for a woman to become pregnant did you know? Yes, it is where it all starts. For pregnancy to occur, the ovarian follicle must be present and ideally sized to indicate that it is mature. 
What is Follicle and Ovulation?
Ovulation is a woman's physiological process where each of the hormones works so that the egg is mature and finally released to be fertilized. But much more than that, the ovulation process is quite complex. It all starts at the pituitary gland , a gland that is located in the woman's head. It is responsible for the stimulation of practically all the hormones of the ovulatory process or not of the female body.
At the beginning of the gonadatrophin-releasing hormone, GnRH is released by the pituitary gland. This in turn stimulates FSH which stimulates the ovarian follicle that is in the stock that is in the ovaries. The woman is born with her egg reserve ready! A woman's normal reserve during puberty is between 300,000 to 500,000 eggs, of which only 500, or 600 of these will be selected as best for ovulation.
During the fertile life, a woman releases about one to three eggs per ovulation , however, only one of them can become the dominant follicle. This dominant follicle is the result of the proper growth that estrogen provides. In addition to the follicle, estrogen also causes the endometrium to grow properly to prepare the zygote path if the egg is fertilized.
What is the ideal size of the follicle to break?
After the growth of the follicle, the hormone responsible for its release after maturing is LH. It kicks in when the mature follicle sends signals through the bloodstream to the pituitary gland saying it's time for it to kick in. This process normally occurs in follicles approximately 19 to 30mm in diameter .
Follicles up to 30mm are viable, however the best ones are those that are released in stages from 22 to 24mm . A 35mm follicle may be too old to be released but pregnancy can still happen. The problem is that nature understands this excess of maturity and can make the embryo generated unviable and then spontaneous abortion takes place without even the woman discovering fertilization.
When the LH kicks in and has its peak (detected by ovulation or saliva tests) the follicle is released within 48 hours. After the follicle is released and ruptured, the egg leaves and is captured by the tubes and remains there for 24 hours . For the pregnancy to happen, it is necessary that the woman has had relationships close to this period and that she has good sperm and that they are able to penetrate the rigid layer of the egg.
A tip for our readers who are trying to get pregnant, did you know that Patricia Amorim in partnership with the company Famivita, developed a line of products to help couples trying to get pregnant faster? Among them, important vitamins for female and male fertility such as FamiFerti and ViriFerti, in addition to ovulation tests, fertility-friendly lubricating gel that plays the role of mucus and everything you need to give an extra boost to the positive arrive soon. You can find all the products and the option of the tempting kit here in our online store.
Another Follicle Function
The follicle after ruptured has another function now. It serves as hormonal support for the endometrium and after a period of 24 hours starts to fill with blood and vascularized, starts to secrete progesterone. The corpus luteum that does the support disintegrates if there is no pregnancy and also remains until the 10th week if fertilization and implantation are successful.
Functional Cyst on Ultrasound
The follicle, also known as a functional cyst, can frighten many women when they do the ultrasound and see its presence in the report. It is an excellent sign of fertility and would not cause any problems. What can happen is that it is a non-ruptured follicle and there it can turn a simple cycle into a problem called polycystic ovaries .
Polycystic ovary
Polycystic ovaries are follicles that have not grown properly and have not been absorbed by the woman's body. They just stay in trouble and have no function, just disrupting the woman's normal cycle. Usually women who have this type of problem also have a dysfunction of estrogen and other hormones like LH.
It could hinder for a pregnancy to happen for example. This type of cyst has to be treated. Another problem that affects the follicles is LUF (non-ruptured follicle syndrome ). This problem prevents the ovary from releasing the follicle and then the body absorbs it. The whole process happens and often can even show that there was ovulation due to the clear signs of mucus and pain in the ovaries. This syndrome is only detected with recurrent ultrasound and also an LH test.
The ovulation tests are effective for detecting the increase in LH, if you have not peaks in several cycles, the best thing to do is to resort to the doctor for tests and take the proof of what really is happening. You can buy your Famivita ovulation test here in our online store.
Girls, follicular cysts are the ultimate in fertility. Enjoy dating a lot at this stage and good luck!
Questions from Readers:
Can follicle in the ovary be pregnancy?
No, the presence of the follicle does not indicate pregnancy, but its presence is important for it to happen. There is only a problem if it is a non-ruptured follicle that can turn into polycystic ovaries.
Is it possible not to have an ovarian follicle?
Yes, in the case of women who do not ovulate or being more specific, who suffer from anovulation may not have the ovarian follicle. With the proper treatment, the condition can be normalized.
Photo: Ed Uthman, Hey Paul StudiosSee also: What is the best day to get pregnant? Understand Your Fertile Period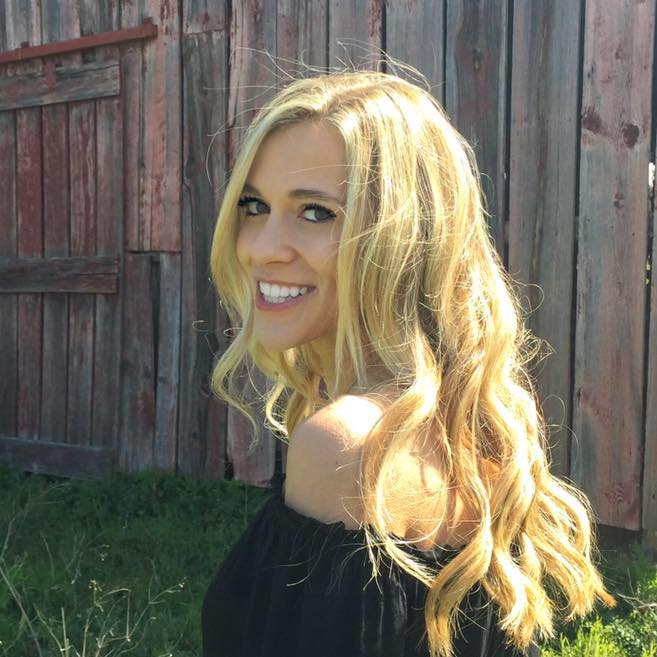 My name is Dr. Alexis Hart I am 38 years old, I am the mother of 3 beautiful children! Different ages, different phases 16 years, 12 years and 7 years. In love with motherhood since always, I found it difficult to make my dreams come true, and also some more after I was already a mother.
Since I imagined myself as a mother, in my thoughts everything seemed to be much easier and simpler than it really was, I expected to get pregnant as soon as I wished, but it wasn't that simple. The first pregnancy was smooth, but my daughter's birth was very troubled. Joana was born in 2002 with a weight of 2930kg and 45cm, from a very peaceful cesarean delivery but she had already been born with congenital pneumonia due to a broken bag not treated with antibiotics even before delivery.