The nutritionist is a professional who is dedicated to the study of food , treating and preventing diseases through changes in our eating habits. In addition to being able to work in several institutions that need a nutrition professional to function efficiently, such as gyms and restaurants, for example.
What kind of training is needed?
To become a nutritionist, it is necessary to have a college degree in nutrition , in addition to obtaining a professional registration with the CRN (Regional Council of Nutritionists) of your region. The undergraduate degree in nutrition lasts an average of 4 years and is offered by several institutions across the country, both at private and state and federal universities as well.
Women in the Nutrition Market
It is common to think that the professional nutritionist is a female profession, since more than 95% of the professionals who work in Brazil are women and although the numbers show that lately more men have been entering the nutrition market, nothing changes the favorable and receptive condition of the market in relation to women.
In other words, the difficulties for a woman to get a job in the field do not go through social barriers that some other professions still maintain today, which is great and ends up generating more and more interest from women in the area of ​​nutrition.
What is the Profile of a Nutritionist?
Nutrition professionals certainly have a common interest, which is to understand how our bodies react to each type of food and to understand how each diet can be made to obtain different results. But there is certainly something more for someone to decide to act professionally with nutrition.
The desire to help people to have a healthier life is certainly a strong component, in addition to an interest in chemistry and biology, since these are subjects that have been studied a lot during their undergraduate studies in nutrition.
In addition, there are other interests that are common to nutrition students and that are very useful both in undergraduate and professional practice such as writing skills and mastery of the English language.
What Does a Nutritionist Do?
The job market for the nutrition professional is expanding and we can see different job openings appearing every day for professionals in the field. This is due to the policy of some companies that end up adopting good nutrition within their work philosophy.
Especially companies that offer food to employees and also to the growing number of people who are concerned about their health and are aware that food can help in several aspects.
The nutrition professional must accompany the feeding of their patients, preventing diseases, elaborating a dietary planning and, when necessary, correcting bad eating habits, adapting to the needs of each person.
But this task can be done in different ways, with several different purposes , which varies according to the specific area that each professional wants to work. There are several types of nutritionists working on different fronts, some of them are:
Clinical Nutrition
Collective Nutrition
Food industry
Nutritional Consulting
Sports nutrition
It is possible to realize that a nutrition professional has many chances in the job market and that the possibilities are wide, with different environments to work and different types of people to deal with. This is one of the great advantages of working with nutrition, since the environment can greatly influence your performance in the profession.
Clinical Nutrition
It is the type of professional who has a direct contact with the public, assisting patients to find a diet to help in the cure, treatment of illnesses or to prevent them . The clinical nutritionist can act at different levels such as:
Hospital Nutrition
Outpatient Nutrition
Home nutrition
The professional who works with hospital nutrition serves patients inside hospitals who need special diets for specific types of diseases, in addition to being able to work with human milk banks.
The outpatient nutrition professional, on the other hand, is the professional we usually visit when we take the initiative to seek out a nutritionist. In addition to attending private clinics, outpatient nutritionists also work within spas, gyms, nursing homes and aesthetic clinics.
Home nutrition consists of guiding your patient to have a healthier routine within his own residence, proposing dietary changes within families.
Collective Nutrition
The nutrition professional who takes care of public health, usually works in the public sector , but not necessarily. The great task for those who work in this area is to provide nutritional assistance and education through programs, events or campaigns aimed at recovering or maintaining health through food.
Collective nutrition professionals can also act as health inspectors, health counselors or even manage government programs that have food as a central theme.
Food industry
The food industry has increasingly attracted young nutritionists and it is no wonder. Every company that works in this area needs nutrition professionals in different sectors, so the possibility of growth is great , in addition to the average remuneration for those who work with the food industry also being very good.
Despite this growth in interest, nutritionists working in this area do not account for more than 4% of the total number of professionals in Brazil, which shows that most still prefer to deal directly with the health issues of their patients.
The nutrition professional who works in the food industry helps to develop products , test and maintain the quality of food companies, in addition to also being able to develop scientific material for companies.
Nutritional Consulting
The nutritional consultancy works basically performing services of its specialty with a fixed term. The great differential for professionals who work with nutritional consultancy is the autonomy and provision of services, which allows the flexibility and freedom that other areas of nutrition do not allow.
In addition, any type of nutritionist can offer his services in his area of ​​specialization , with the possibility of different customers, from people who want to improve their eating habits to companies that seek advice for other purposes.
Sports nutrition
The sports nutrition professional aims to provide professional assistance or education to individuals or groups within places where the sport is in context. Despite being a specific area, sports nutrition offers many opportunities within the job market. Most sports nutritionists work in gyms or clubs, proposing diets for members according to their goals with sports. However, every professional sports club also needs nutritionists to perform work with its athletes.
Graduation in Nutrition
The nutrition course is offered by several universities throughout Brazil and lasts, on average, 4 years. Within graduation, the student will take courses such as human anatomy, biophysics, genetics, psychology, among many others.
The average monthly tuition for a college of nutrition is R $ 800.00 at the beginning, varying a little more or a little less depending on the institution. Nutrition is not one of the most expensive courses to take, however, as with any degree, it requires a lot of study and a lot of theoretical knowledge in order for you to be a good professional or academic in the field.
Main Faculty of Nutrition in Brazil
Mackenzie – São Paulo (SP)
PUC – Campinas (SP)
Federal University of Viçosa –Viçosa (MG)
Federal University of Goiás – Goiânia (GO)
University of Brasília – Brasília (DF)
Federal University of Minas Gerais – Belo Horizonte (MG)
São Camilo – São Paulo (SP)
Federal University of Rio Grande do Sul – Porto Alegre (RS)
PUC – Maringá (PR)
Federal University of São Paulo – São Paulo (SP)
Nutrition Specializations
As the area of ​​nutrition enables professionals to work in different segments, postgraduate studies can be a differential to specialize the nutritionist in the desired area. In addition, specializations have the function of deepening knowledge in the student's area of ​​interest and are essential for any professional who wishes to grow.
Several courses are offered throughout Brazil, both in private and public institutions. The main specializations that a nutritionist can do are:
Sports nutrition
Nutritional Therapy
Nutrition applied to Aesthetics
Sports nutrition
The nutritionist who wants to follow the path of sports nutrition should deepen her knowledge with graduate school. In this type of course, learning is specifically aimed at feeding athletes , from amateurs to professionals, all the specifics of the human body of those who play sports and their reactions to each type of food.
Several courses on the subject are offered throughout Brazil, some with specialties such as a postgraduate degree in functional sports nutrition, or a postgraduate degree in sports nutrition and exercise. Tuition fees are usually cheaper than those for an undergraduate course, courses can last from 6 to 18 months.
Nutritional Therapy
Anyone who specializes in nutritional therapy deals with nutrition to increase or stabilize patients' weight through dietary goals and plans to be followed. Studying the relationship between weight and patients' health, the professional who specializes in nutritional therapy works to improve the nutritional status of patients.
With face-to-face and distance courses and with cheaper monthly fees than undergraduate courses, the postgraduate course in nutritional therapy can be taken by institutions throughout Brazil.
Nutrition applied to Aesthetics
An area that requires specific studies and that is an interesting market niche for those interested in aesthetics. In this course, the nutrition professional develops her knowledge about the aesthetic relationship of the body with food , in order to propose diets for her clients according to the objective of each one. The duration of this type of course is usually reasonably short, lasting 3 to 6 months and with options for face-to-face or distance courses.
For the nutritionist profession, there is also the option of taking an MBA in the area, where the management of teams and the business relationship of the profession is deepened, providing the basis for the professional to act efficiently in the sector. Some of the courses that a student can take are:
MBA in Restaurant Management
MBA in Nutritional Marketing
MBA in Restaurant Management
With this course, the professional can combine her knowledge of nutrition with the management skills and specifics of restaurant management in order to open her own business or work in large restaurants that require qualified professionals.
This course has an average workload of 400 hours and can last up to one semester. The fees for an MBA in restaurant management can vary a lot according to the institution, but they tend to be much lower than undergraduate fees.
MBA in Nutritional Marketing
It is a course for those who want to deepen their knowledge about the food industry, its nutritional and health impact on the different types of food produced. Whoever takes an MBA in nutritional marketing finds several opportunities within the food industry, which increasingly needs this type of professional, so that the nutritionist is part of the company's relationship with its customers.
The professional specialized in this area has the function of making the nutritional advertisement of the products of the company for which she works and making the consumer understand the benefits of these products. It is an area that has been growing significantly, therefore, several specialization courses in nutritional marketing have also emerged throughout Brazil.
How Much Does a Nutritionist Earn?
The different areas of the profession mentioned here have their wage differences, we can mention some showing the average wages of different branches of nutrition.
How Much Does a Clinical Nutritionist Earn?
Starting salary: R $ 1,590.00
Average salary: R $ 2,400.00
Highest salary: R $ 5,490.00
How Much Does a Sports Nutritionist Earn?
Starting salary: R $ 1980.00
Average salary: R $ 2,022
Highest salary: R $ 5,249.00
How Much does a Commercial Nutritionist Earn?
Starting salary: R $ 2,065.00
Average salary: R $ 3,230.00
Highest salary: R $ 6,560.00
Nutritionists are necessary professionals in different sectors of society, which is why the profession attracts so many women and has been attracting the attention of men as well lately. The possibility of working in different ways also makes nutrition a desired area for many people.
Anyone thinking about entering this area should check all the information about the job market and about the general profile of nutritionists to see if this is really what they want to do. Often the answer may lie in the specifics of the profession.
See Also: Mother's Guilt – Do You Have Any?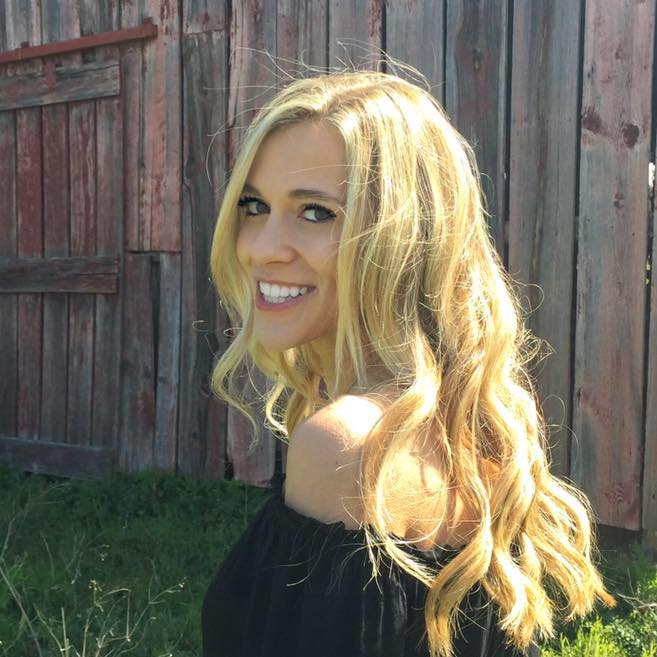 My name is Dr. Alexis Hart I am 38 years old, I am the mother of 3 beautiful children! Different ages, different phases 16 years, 12 years and 7 years. In love with motherhood since always, I found it difficult to make my dreams come true, and also some more after I was already a mother.
Since I imagined myself as a mother, in my thoughts everything seemed to be much easier and simpler than it really was, I expected to get pregnant as soon as I wished, but it wasn't that simple. The first pregnancy was smooth, but my daughter's birth was very troubled. Joana was born in 2002 with a weight of 2930kg and 45cm, from a very peaceful cesarean delivery but she had already been born with congenital pneumonia due to a broken bag not treated with antibiotics even before delivery.