A very nice tantalizing! This is Dany Furlan. You can identify yourself and a lot like me, so how about getting to know a little more about one of the tempting YouTube users? Welcome Dany!
Changing diapers: Tell me a little about yourself…
Dany: Hi… firstly, it's a pleasure to be here telling you a little bit about me and my story. Well, I am 27 years old, I am a chemist, I have been married for 3 years to Gesner who is 34 years old, he is a merchant, we are evangelicals, we live in São José do Rio Pardo, in the interior of São Paulo and I have been trying for 2 years and quite.
Changing Diapers: How did the YouTube channel come about?
Dany: Since I started with the tempting life, I started watching and accompanying other tempting girls as well, I identified with many of them and many testimonies strengthened me with each negative I received, that's where my desire to share my story and also being able to help other people trying with my testimony, and thanks to God it has happened because, I receive many positive messages and thanks !!
Changing Diapers: How did you know your husband and how was the decision to get pregnant?
Dany: Our story was really fun… We met 10 years ago at a party and at first I didn't sympathize with him, at a certain moment during the party, due to the large number of people present, I ended up bumping into and hitting my head on a watermelon (yes believe me !! kkk) and that's when he decided to get closer (I was embarrassed by the scene, lol), anyway, we talked and exchanged phone, 1 week later he called me, we set up a meeting and then a beautiful story started of love and companionship.
Changing Diapers: How do you imagine it will be your positive, what will it be like to tell everyone you love?
Dany: Wow! It will be a great victory without a doubt, it will be a beautiful testimony when telling everyone, it will be just joy !!!
Changing Diapers: What reaction do you imagine your husband will be when he receives the positive? Do you want to record?
Dany: His first reaction will certainly be to cry with joy, as for the filming I don't know yet, because I recorded it before when I received my positive and that resulted in a chemical pregnancy.
Changing Diapers: Do you have a fertility problem? Have you done any tests to investigate?
Dany: Yes, I do. Nowadays I read well, because I trust God and I know that He is preparing the right moment. I have endometriosis and polycystic ovary syndrome, I have already done laparoscopy and other drug treatments, now I am ready to try again !!
Changing Diapers: Are you an activist for a specific type of delivery?
Dany: I really like the humanized delivery method, after all it is the baby who chooses the right time to be born and nothing better to come into the world in a natural way, besides countless benefits for both the baby and the mother that everyone knows. Unfortunately here in my city we don't have that option, but I would like it to be.
Changing Diapers: What is the greatest difficulty of being tempted? What would you do differently?
Dany: Undoubtedly the biggest difficulty is dealing with anxiety and frustration, especially in the beginning, today I am much more advanced in this regard. But all of this serves as an experience both for us and to advise other women in the same situation.
Changing Diapers: What's the best thing about being tempting?
Dany: I can say that the best thing about being tempting is getting closer to God, and it is at that moment that we practice faith in a complete way! God loves us and takes care of us. In addition to having some time for preparations, mainly in the financial area.
Changing Diapers: What do you expect from motherhood?
Dany: Humm I expect a complete life, full of achievements, of learning each day and the presence of God through the eyes of my son (a). Anyway, a lot of love hanging in the air.
Changing Diapers: A message for anyone trying to be a mom like you
Dany: As I always say, never give up !! No matter how difficult it is, no matter how much you have done at your fingertips, no matter how much medicine says no… our God says YES, because a child is His promise, so take a deep breath and keep walking, always in prayer, because it is through prayer that God hears our voice and our request, and our hearts are filled with joy and hope until the long-dreamed POSITIVE day arrives. In other words, always have faith…. The temptants are always in my prayers and soon our victory will come !!! A big kiss to each one of you.
Visit Dany Furlan's YouTube channel , there you will find a little more of her and the experience as a tempting one!
See also: Motherhood Always Was My Dream – Scila Passos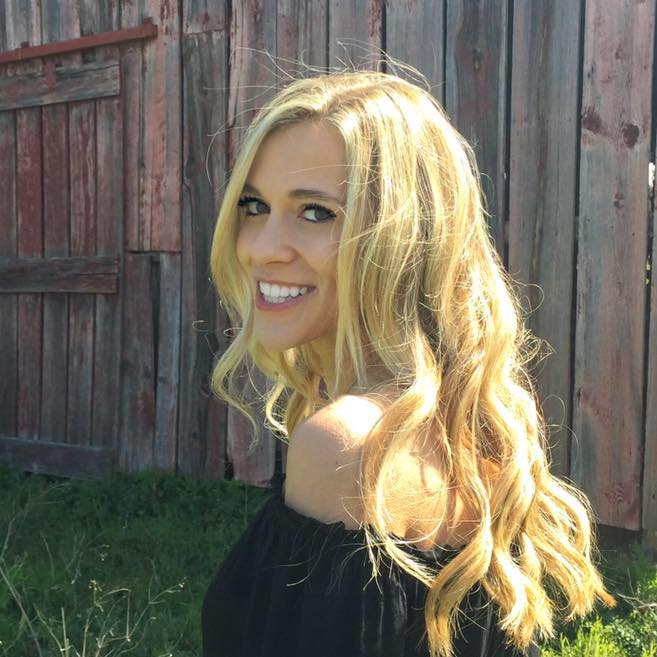 My name is Dr. Alexis Hart I am 38 years old, I am the mother of 3 beautiful children! Different ages, different phases 16 years, 12 years and 7 years. In love with motherhood since always, I found it difficult to make my dreams come true, and also some more after I was already a mother.
Since I imagined myself as a mother, in my thoughts everything seemed to be much easier and simpler than it really was, I expected to get pregnant as soon as I wished, but it wasn't that simple. The first pregnancy was smooth, but my daughter's birth was very troubled. Joana was born in 2002 with a weight of 2930kg and 45cm, from a very peaceful cesarean delivery but she had already been born with congenital pneumonia due to a broken bag not treated with antibiotics even before delivery.