The miracle of life is always a joy for parents and for all the people who are part of that moment. But despite all the happiness involved in having a baby, there are some problems that can come along with it.
And it is important to talk about it even if it sounds bad, as it is necessary to be prepared to deal with this type of situation and learn that everything will not always work out with birth, but that this also does not mean that many things have no solution. This is the case of neonatal necrotizing enterocolitis , which, despite its scary name, is one of the most common diseases in newborn babies and has treatment.
The truth is that we all hope that our babies are born healthy and that the problems we need to deal with are just the usual of having a baby, but this is not always possible, no matter how much we take all the necessary precautions.
There are things that unfortunately are out of our control and we need to be prepared to face this situation for you and your baby, of course. To better understand how to do this, it is necessary to understand what this disease is, what are its causes, symptoms and what are the forms of treatment.
What is Neonatal Necrotizing Enterocolitis?
It is a lesion that occurs in the internal part of the intestine in newborns. More than 85% of cases occur in premature infants and in many cases it also occurs with babies who were born very underweight.
This injury that affects the intestine can cause a part of the organ to enter a state of necrosis and, consequently, affect more, causing inflammation of the peritoneum and intestinal perforation. Neonatal necrotizing enterocolitis is the most common type of gastrointestinal problem among babies in the neonatal period.
Causes of Neonatal Necrotizing Enterocolite
It is not known exactly what are the causes of this problem, but there are some factors that are linked to all cases and that can explain how this complication develops. Firstly, the difficulty of irrigating blood into the intestine , which can cause problems, allowing bacteria to enter and produce a type of gas that pierces the intestinal wall and ends up leading part of the intestine to necrosis.
In addition to premature infants , other risk factors for neonatal necrotizing enterocolitis to occur are asphyxiation at birth, prolonged rupture of the bag and the baby being very small at the time of birth.
What are the Main Symptoms?
Children who have neonatal necrotizing enterocolitis find it very difficult to eat , presenting frequent vomiting with the presence of bile juice (greenish in color) after feeding and blood in the stool.
In addition, the child's abdomen tends to be stretched. Sepsis, a type of inflammation caused by chemicals released by the body itself, can make the baby's blood more acidic and cause outbreaks of apnea and hypothermia.
Diagnosis of Neonatal Necrotizing Enterocolitis
The diagnosis of the disease is made based on the observation of symptoms and also with some tests , especially radiography, which can show the gases in the baby's intestine or even if the intestinal wall is already perforated.
In addition to it, an ultrasound and blood tests will also help to check for signs of this problem. The doctor will determine whether symptoms such as vomiting and blood in the baby's feces are related to neonatal necrotizing enterocolitis and, together with the tests, make the diagnosis whether or not the disease is involved.
The diagnosis is usually made quickly and treatments begin as soon as this complication is confirmed so that the baby has the least amount of damage possible.
Treatment of Neonatal Necrotizing Enterocolitis
The first treatment measure for neonatal necrotizing enterocolitis is the suspension of feeding and the insertion of a suction tube in the baby, which serves to administer the medications (especially the antibiotics used to treat this condition), relieve pressure and keep him hydrated. . Some other very common forms of treatment are:
Drains in the Abdominal Cavity
Surgery
Let's talk briefly about each one and how they can help in the treatment of neonatal necrotizing enterocolitis.
Drains in the Abdominal Cavity
Drains are used for excrement to be removed from the intestine and can help stabilize the newborn for possible surgery. They are normally used the baby is very small and doctors believe that he would not survive surgery.
Surgery
Surgery is required in 25% of cases of neonatal necrotizing enterocolitis and is only done when doctors believe there is no other way out, when the gangrenous intestine is no longer recovered and removal needs to be done.
It is a complicated and delicate surgery, mainly because it is so small babies. The mortality rate for this complication is 20% to 30%, but surgical intervention can positively affect and increase the baby's chances of survival.
Although it is not always possible to control all the conditions of your baby's birth, you can prevent many other types of illness from attacking you. The best weapon for this is prevention even in the prenatal period and also throughout the child's childhood, giving the correct vaccines and taking the necessary precautions so that nothing very serious happens to him.
Of course, it is normal for a baby to get sick from time to time and there are times when we simply cannot do anything to prevent these diseases. In such cases, the best thing to do is to visit a doctor and strictly follow all his recommendations so that you can protect him in the best possible way. Your baby becoming sick does not mean that you are not taking care of him properly , but he will need your care a lot to heal.
See also: Neonatal Withdrawal Syndrome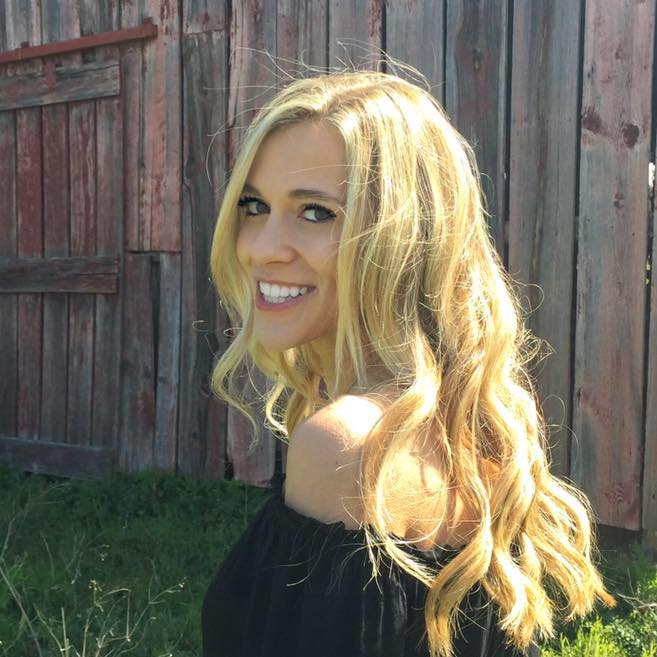 My name is Dr. Alexis Hart I am 38 years old, I am the mother of 3 beautiful children! Different ages, different phases 16 years, 12 years and 7 years. In love with motherhood since always, I found it difficult to make my dreams come true, and also some more after I was already a mother.
Since I imagined myself as a mother, in my thoughts everything seemed to be much easier and simpler than it really was, I expected to get pregnant as soon as I wished, but it wasn't that simple. The first pregnancy was smooth, but my daughter's birth was very troubled. Joana was born in 2002 with a weight of 2930kg and 45cm, from a very peaceful cesarean delivery but she had already been born with congenital pneumonia due to a broken bag not treated with antibiotics even before delivery.