It is not uncommon to hear about vitamin supplements for women, especially those aimed at pregnant and lactating women. There are so many options and so much information that we ended up finding out there, that it is difficult to understand what is really reliable or not. Due to a series of doubts that many women have, we are going to talk today about Natele , a supplement that promises to supply the entire vitamin frame for a pregnant woman to have good health during this very troubled period of life. Do you want to know more about what it is, how it works, for whom it is recommended, as well as user experiences? Then read the text to the end and discover it all!
What is Natele?
Natele is a vitamin supplement made to supply all the deficiencies of both vitamins and minerals that a pregnant woman has. Produced by Bayer, the supplement is mainly rich in vitamin A, complex vitamins B, C, D and E. However, its composition includes many other types of minerals that are also important for the health of pregnant women and their babies in formation .
It is a very common type of supplement and it is not difficult to find. However, it is always important that a pregnant woman only take it after talking to a doctor about her real vitamin needs. This is because this is the safest way to know if she will not suffer any type of side effect or even have any allergic reaction to the product.
The supplement is made of gelatin capsules and should be taken orally , usually once a day. However, the amount of capsules you should take can also vary according to the medical evaluation, which is also why visiting a specialist is important.
Who is Natele indicated for?
Natele is a supplement well known for being indicated for women who are in pregnancy, but there are also other cases in which it can be taken. Women who are breastfeeding , for example, can also take Natele to ensure that all the vitamins and minerals needed for baby's nutrition are in their milk. It is also a supplement indicated for those who are in a pre-pregnancy period, that is, those who are trying to conceive.
What is Natele for?
As we said earlier, Natele serves exactly to supply any deficiencies of vitamins or minerals that a woman may have during pregnancy, to have a better lactation or even to have all the nutrients necessary for her to have an early pregnancy away from problems that involve vitamins or minerals.
It is worth remembering that Natele does not aim to increase a woman's fertility , just to ensure that her body is fully capable of starting a baby's pregnancy without any nutritional lag. Therefore, if a woman wants to find a medication to increase fertility, she should consult her doctor and do the necessary tests to be properly instructed.
Composition of Natele
Natele is basically composed of:
Retinol
Colicalciferol
Tocopherol Acetate
Ascorbic acid
Riboflavin
Nicotinamida
Pyridoxine hydrochloride
Cyanocobalamin
Ferro
Zinc
In addition to these, the supplement also has other additional elements such as soybean oil, saturated fatty acids, distilled water and calcium.
Contraindications for Natele
There are some cases where Natele should not be taken. The main one is when a woman has pernicious anemia , as its elements can end up affecting her negatively. In addition, women who are hypersensitive to any of the elements of Natele should also not ingest it, at the risk of suffering from problems such as kidney failure, excessive elimination of calcium in the urine, excess calcium in the blood, among several other problems that can appear. In addition, Natele is also not indicated for those who have excess vitamin A or D in the body, as these effects can also appear.
It is precisely because there are problems like these that a conversation with your doctor before taking any product, even if it is just a vitamin supplement, is extremely important. It is a way of ensuring both your health and that of your baby.
User Experiences
Reading the experiences of people who have used this product can be very useful for you who are in doubt about whether or not to use Natele or if it will really meet your needs. That is why we have separated some of the most interesting reports about him so that you can draw your own conclusions.
User tamirisvh, from the Babycenter maternity forum, reports that after she started taking the supplement, she noticed her intestine was stuck and her urine was very yellow. The user named Mamãe_2019_aos19 says that she had no problem of this type, despite getting sick with the smell of the capsule. On the other hand, the user Criss09 says that she also felt her urine a little more yellow, but that she also had no negative problems with the use of Natele.
When researching, it is very likely that you will find several reports of women who had a good reception of the supplement and others who were not able to adapt very well to it. This is a very common thing and having these reports is important for you to think about what your experience might be like, as we mentioned earlier.
Where to find Natele?
As you can see, Natele is a relatively well-known supplement, which means it is not difficult to find it for sale. All major pharmacy chains in Brazil rely on Natele packaging. They can be found in the version with 14 or 28 capsules and exactly for that reason the price can vary between R $ 14.00 and R $ 45.00 . Other factors that can cause the price to change are the region where you live or even the store in which you are buying. So it is always important to do a good research to get the supplement at the best price for you.
Conclusion
As you can see, Natale has some specificities in relation to other vitamin supplements. And it is because of this type of detail that we believe it is so important to talk about this type of supplement, show the experience of people who have already used it and make it possible for you to draw your own conclusions from this information. Of course, a conversation with your doctor is always a must , as this is the most reliable way to ensure your health and make the decision about which supplement to take or even if you need to take a supplement. Pregnancy really brings a lot of doubts, but running after information to help you in this process means that you are on the right path.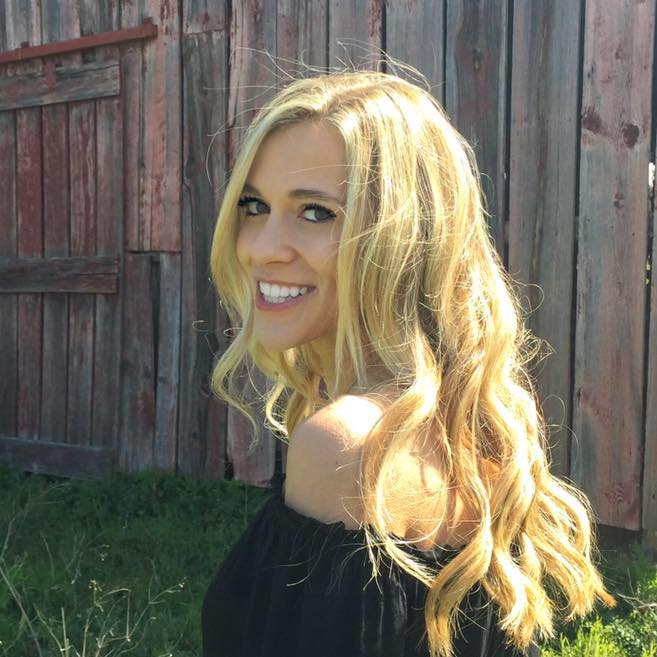 My name is Dr. Alexis Hart I am 38 years old, I am the mother of 3 beautiful children! Different ages, different phases 16 years, 12 years and 7 years. In love with motherhood since always, I found it difficult to make my dreams come true, and also some more after I was already a mother.
Since I imagined myself as a mother, in my thoughts everything seemed to be much easier and simpler than it really was, I expected to get pregnant as soon as I wished, but it wasn't that simple. The first pregnancy was smooth, but my daughter's birth was very troubled. Joana was born in 2002 with a weight of 2930kg and 45cm, from a very peaceful cesarean delivery but she had already been born with congenital pneumonia due to a broken bag not treated with antibiotics even before delivery.