Today we will know the history of Luana Santiago. I met this darling personally and I was enchanted by her story! This 30-year-old from São Paulo always dreamed of becoming a mother, but she discovered that PCOS could make it harder and more when a surprise after the attempts happened. Know a little more about Luana and also about the IVF procedure she did. Welcome Luana!
Luana and her husband Rodrigo
I will start by saying that since I can remember, I have a dream of becoming a mother. When I was 13 years old when I found out I had PCOS, I cried a lot because there I thought everything was lost. I was just a girl and I didn't understand what it was. As time went by, I understood what it was and I also realized that it was not as I imagined, that I would be a mother. I also confess that from then on, I already imagined or felt that I would have difficulties, that I would have to do more specific treatments, that maybe it would take a little longer than normal, because my period was always completely unregulated, but I did not imagine that it would be so difficult.
When we got married, I planned that we would start trying to get pregnant with 5 years of marriage and so it was. We got married in 2007 and in 2012 we started trying. After a year of trying, nothing happened. We looked for a specialist in human reproduction to try to understand what was going on. In addition to PCOS, I also have hypothyroidism, factors that cause the cycle to be unregulated, so my cycles are completely crazy and most of the time anovulatory. Always been a tentante to let life take me , I could not follow the straight – laced fertile period, basal temperature, mucus, etc . Gradually I learned some things but I was never able to follow exactly.
After carrying out some exams of the couple, we then had another surprise: the husband's spermogram was not very good . The quantity was normal, but the quality was poor. Right away, they have already indicated IVF to us, as it would be the most accurate way to achieve pregnancy. At this point, my floor fell for the second time (the first was in the discovery of PCOS), because everything was very expensive and we were unable to do the treatment.
Once again, I didn't really understand what IVF was, so I started watching videos, searching the internet, reading a lot, participating in Facebook groups to learn about the experiences of people who were going through this. It was then that I met ovation . I thought it was simply fantastic, because in addition to solving the financial problem, which would be having my treatment free of charge to make my dream come true, it would help another person to make the same dream come true, being a mother. That would be very rewarding for me.
I met some clinics and registered as a donor. I performed all the requested exams and everything was ok. Now I just needed to find the recipient of my eggs. After 4 months of waiting, I was called to one of the clinics to begin treatment. I took Gynera contraceptive for a few days and menstruation came soon after. On day 3 of the cycle I started taking the inductor called Gonal F of 300ui for 5 days. So I went for an ultrasound on the 6th day of the medication and the doctor said that I had 10 follicles but that this was not a good number to be a donor.. He then increased the dose of medication and in the next ultra, if there was no improvement, we would have to cancel the treatment for that cycle. From then on the 6th day of medication and the 9th day of the cycle, I included Luveris 75ui in addition to Gonal. From then on, I used ultrasound every other day.
In the next ultrasound, the doctor said that there was an improvement and that we could then continue with the treatment. And it included Orgalutran in addition to the others already mentioned. Another ultrasound was scheduled to collect eggs and sperm as well. 36 hours before the collection, I took all the medication mentioned and includes the ovidrel for hatching of the follicles and release of the eggs. I forgot to say that during induction I only felt pain in the ovaries, but already with about a week of medication use, in addition to many gases rs.
On the day of the collection I went under a total fast, underwent general anesthesia and the collection was made. It was very quiet, I felt nothing but mild cramps in the day. The result of the collection and embryos occurs the next day. The next day they called me, informing me that I had 14 eggs, of which 7 were mine and 6 were donated. Of my 7, only 3 fertilized and became embryos . During 5 days, the embryologists called me to tell the evolution of these embryos that in the end, one stopped developing and 2 left blastocysts to be transferred to my uterus.
On the 5th day after collection, it would be the day of the transfer. Fasting is not necessary, only a full bladder. The transfer is made through a catheter that is inserted into the uterus in a gynecological position and accompanied by pelvic ultrasound. It takes less than 5 minutes and is super quiet, it doesn't hurt at all. Right after that I was released to go home and just stay in complete rest this day.
After that, there are 12 days of long waiting for the beta HCG exam, to finally know if all of this has brought the positive. The anxiety is immense, time does not seem to pass. During this period, I felt mild cramps, a pain in the six very different from PMS and also a small amount of bleeding, but very red but thin as juice and that lasted for 6 days. The doctors said that I should be calm, that they were symptoms of nesting, but if it got more intense and with clots, let them know. Ah! One thing that also happened was that I started to pee many times a day as never before. All of this made me believe it had worked!
Luana and I met a few weeks ago and I fell in love with her!
The 12 days passed and then the day of the beta came . It was a Saturday, I couldn't stand waiting until Monday to know the result. I then went to an emergency room, where the result would come out in 2 hours. For me it was the most beautiful result I have ever seen, it was positive! However, the value was still low, but positive. When we do an IVF, the correct procedure is to repeat the exam every 2 days to see the progress. A normal pregnancy should double the hormonal amount of HCG every 2 days.
Then after 2 days I repeated the beta. The value went up but did not double. Be apprehensive but confident, because it had gone up. Another 2 days and a new beta and then the value dropped. On this day the doctor made it very clear that the abortion would happen … I was for the third time without a floor but I couldn't believe it! Although I already knew that when the beta drops, there is no evolution of pregnancy. I knew the consequence but deep down, I had faith that God could reverse all that, after all, He is the God of the impossible to men, but everything is possible for Him. Even so, I was very bad. I had the worst week of my life! I cried every day and everywhere.
He questioned God why it was so . I was disgusted when I remembered so many stories that I have heard of women who cause abortion, abuse, abandon and even kill their children. So many who do not wish to have children become pregnant, who do not truly love their children … And I wanted so much, wanted, planned, had so much love to give. Did I really have to go through this? Not only me, but all the other women who, like me, were maddened by a child and went through this…
Anyway after a week of suffering, because I didn't know when the probable would happen. Of the evils, it was the least, because I didn't have to go through the curettage, which is very painful… I had a heavy bleeding like never before.
A few days later I went back to the clinic, the doctor said he had no way of finding out why. There was no apparent cause and my exams were ok, but it was common to happen in the first pregnancy. Probably there was a bad formation and therefore the pregnancy does not evolve. I also said that as I did not have a good ovarian response as expected, I could not donate again . I was already very bad with everything that had happened and my hope was to be able to donate again. So I got even worse. When they needed me I was very well attended, but when I needed support, it was not as I expected and they still gave me a NO for the opportunity that, for me, was the only one at that moment. I felt used, I don't know. It was tough, but I survived.
But despite the disappointment, the trauma, I don't regret anything I did. Honestly, I would do it all over again, as many times as necessary, because, regardless of anything, I had the opportunity to help a person achieve one of his big dreams. I don't know what the result of this receiver was, because the process is completely anonymous, we don't know anything about each other. I hope from the bottom of my heart that her result was better than mine and that at this moment she is already holding her miracle . And what I can say to finish is that I didn't give up! I got up and had the strength to fight again and soon to have my miracle in my lap!
Luana Santiago, a temptress who looks forward to her big moment as a mom. She recounts her experiences with IVF on the YouTube channel she opened to bring more information on the subject and share information.
See also: Motherhood Always Was My Dream – Scila Passos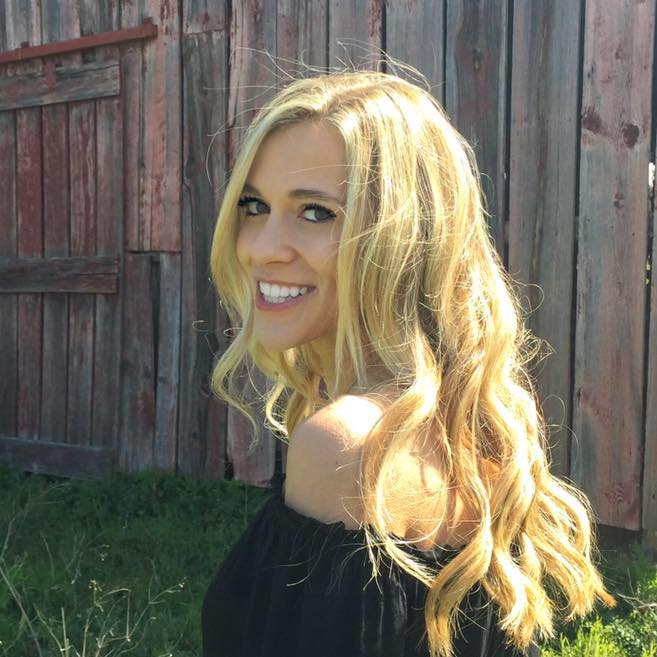 My name is Dr. Alexis Hart I am 38 years old, I am the mother of 3 beautiful children! Different ages, different phases 16 years, 12 years and 7 years. In love with motherhood since always, I found it difficult to make my dreams come true, and also some more after I was already a mother.
Since I imagined myself as a mother, in my thoughts everything seemed to be much easier and simpler than it really was, I expected to get pregnant as soon as I wished, but it wasn't that simple. The first pregnancy was smooth, but my daughter's birth was very troubled. Joana was born in 2002 with a weight of 2930kg and 45cm, from a very peaceful cesarean delivery but she had already been born with congenital pneumonia due to a broken bag not treated with antibiotics even before delivery.