Motherhood really is a moment of transformation in female life, we can even compare it with the transformation "from water to wine". All plans, desires and schedules are postponed even if momentarily with the arrival of a child, especially if the child has not been programmed.
With this, some women without being sufficiently prepared to face the responsibility of being mothers end up doing what they can and in some cases even what they cannot, giving themselves the maximum they can and inevitably blaming themselves and punishing themselves for everything that happens to the child .
If for a woman who gets pregnant on a scheduled basis and counts on the help and support of a partner, it is already difficult to deal with her fears, concerns and doubts imagine someone who has no preparation and faces the journey alone? But a great truth is that a mother's guilt appears at one time or another , regardless of the woman's age or the circumstances in which she lives. Even those who have full support will one day feel this feeling: of a mother's guilt.
100% Perfect Mother, Does It Exist?
Women will never feel 100% perfect for their children and will always have the feeling that they could have done more, if they donated more. There are so many faults, so many weights on the conscience that the desire was to be able to go back in time and do everything differently, in another way. It is a pity that in real life we ​​cannot go back to the scene and edit what we are not satisfied with. It would be wonderful, wouldn't it?
One of the biggest faults of women, especially those who had their children at a very young age, is in relation to breastfeeding . Guilt for not breastfeeding your baby as it should and not even trying to get it is something that can hammer your head the rest of your life. What about those who, because of their professional life or in total need, give up taking full care of their children and place responsibility in the hands of others?
Maturity and Responsibility
There are those who, due to lack of maturity or because things did not happen the way they expected or simply because it was not the right time, enter depression and surrender deeply, failing to live a beautiful moment because of N reasons and over time. years, the mother's guilt lives like an open wound for not being able to face the moment with firmness and for not having done everything differently.
We women live in phases and mainly for single mothers they need to face the difficulty of responsibility alone. Not all abdicate their social life due to the birth of a child, some maintain their ballads and enjoyments normally even having a puppy waiting at home.
Over the years, maturity arrives and when you look back, the mother's guilt comes . Why didn't I enjoy my baby son anymore? Why didn't I come home early to be with him? Your son's life passed before your eyes and you didn't even notice, after all he was too worried about the next party with friends.
Over the years, the mother's guilt intensifies and gives rise to new fears and new guilt. It is the fault of having fed badly, it is the fault of letting the child go through certain situations, the fault of having been a bad example and the biggest fault of all is not being able to give the child what he asks for to earn.
Every Mother Feels Guilt, Accept It!
The great truth is that a mother will always be to blame for what she did not do and in some cases even for what she did, but she would have liked to do it differently. The essence of being a mother is this, it is to wish the best, to learn from your mistakes and to project improvements for the future. In the midst of mistakes, even in the education he received from his own parents, to do differently and to get things right with their own children.
A mother's guilt if used wisely has its benefits, as it brings reflection and a desire for change. You just can't let that feeling take over you and lose control of the situation. Stop, reflect, cry if you wish and then rethink the situation you are currently experiencing and what could change. The first step has to be taken for changes to come! Past mistakes can be used as tools for success in the future, you just want to put them into practice and have a lot of love in your heart for your children.
If you knew what your life would be like today, would you go back in time and do something different with your children? Would something change in your story? Is there any fault you would like to share with us?
See also: Mother Solo – Dedication Without Limits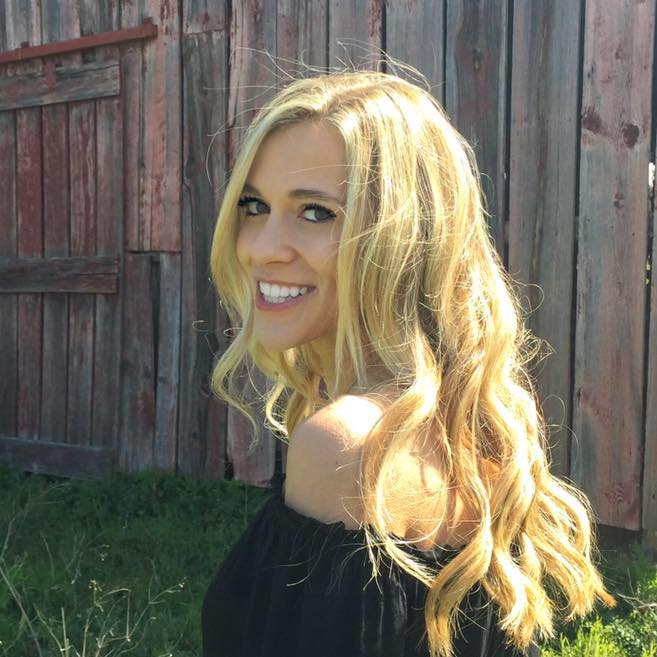 My name is Dr. Alexis Hart I am 38 years old, I am the mother of 3 beautiful children! Different ages, different phases 16 years, 12 years and 7 years. In love with motherhood since always, I found it difficult to make my dreams come true, and also some more after I was already a mother.
Since I imagined myself as a mother, in my thoughts everything seemed to be much easier and simpler than it really was, I expected to get pregnant as soon as I wished, but it wasn't that simple. The first pregnancy was smooth, but my daughter's birth was very troubled. Joana was born in 2002 with a weight of 2930kg and 45cm, from a very peaceful cesarean delivery but she had already been born with congenital pneumonia due to a broken bag not treated with antibiotics even before delivery.