Mônica Medeiros, Carlinhos' mom! Charismatic, a pure sympathy and with a very cool channel for those who want to get pregnant or are already mom. Mônica enchants with her videos and tells a little about her adventures as a first-time mom on her name channel. Beauty, cooking, maternity and day to day, these subjects you find on the channel and participate in the growth of your beautiful baby! Welcome Monica! 
Changing Diapers: Talk a little about you …
Monica: Hi Patricia, how are you? First, thank you very much for contacting me, I am subscribed to your channel and I love your videos, I was very happy with your contact. Thanks. My name is Monica, I got married early, at 22 years old I went to live with my boyfriend and we got engaged, in five months of engagement, already with the wedding scheduled, I got pregnant and today we have our first-born Carlinhos… I have a degree in Advertising & Advertising and work at home , in the Home Office format, so I can dedicate myself to both the home and my career.
Changing Diapers How did the YouTube channel come about?
Monica: A long time ago I wanted to have a YouTube channel, the first idea was to talk about relationships, since at the time I was engaged and we had just moved to our apartment, but I didn't have the courage hehe, until when I got married I started giving tips for civil wedding, wedding party etc. And today I talk about everything, but the focus is on home, health and motherhood.
Changing Diapers: How did you know your husband and how was the decision to get pregnant?
Monica: I met my husband at a restaurant where I was Public Relations, we dated for a year and a half and decided to live together and get engaged, we were already thinking about having a child when we were still just boyfriends (laughs), so that idea was always present and the name it was even decided: Carlos – to honor my late father-in-law. And didn't Carlos really come ?!
Changing Diapers: How did you suspect your positive? (How was your positive)
Mônica: I used to be controlled by an ovulation app on my cell phone… It was funny, we did the pharmacy test on a Carnival Tuesday and there was no laboratory open to do the blood test, only anxiety …
Changing Diapers: What was the reaction that the husband had when receiving the big news?
Monica: I was scared by the test and I ran to tell him (it was 6:00 am) and he jumped out of bed and shouted: "amooor, you are PREGNANT!" so happy.
Changing Diapers: Did you have a fertility problem?
Monica: I had polycystic ovaries, but I got pregnant fast, even earlier than expected … From the exams, we thought it would take a year or more to treat and get pregnant.
Changing Diapers: Did you idealize childbirth by some specific way? How did you deal with the possibility of a cesarean section? Did natural birth happen "naturally" or was it planned?
Monica: I prepared for both, although my dream was always a normal birth, I was prepared in case something went wrong. I programmed my entire pregnancy with physical exercise, but I worked a lot on my psychological listening to Monja Coen's audios and it was her voice that I heard most during labor, which was exactly how I mentalized…
Changing Diapers: How does it feel to give birth naturally? (normal delivery)
Monica:Giving birth to a normal childbirth was the most indescribable feeling of my life. A mixture of sensations took over me, I was very happy to have gone into labor and to know that my son would come in his time, and I knew that it was not just me who was working there, my son was also making an effort to be born , my husband was making an effort to put up with seeing me in pain and mentalizing that it was not a pain of suffering, the medical team was making an effort so that everything happened according to the birth plan and that everything worked out. It was the most beautiful teamwork I have ever witnessed, the feeling was to see the strength of Mother Nature hovering over us in that delivery room and an enormous joy to see my son having the first minute of life being the first golden minute.
Changing Diapers: What's the best thing about being a mother? What would never change? What would change?
Monica: I still don't know the best part, I think I become a mother every day, it is a mixture of desires and emotions.
Changing Diapers: Before becoming a mother, how did you imagine your life and what is the difference from real life to expectation?   
Monica: I imagined that I would only have a baby and today I have a life, a continuation of me and my husband, someone to take care of for a lifetime. Quite different from my expectation, I had no idea how strong a mother was to the point of not knowing how to answer that question.
Changing Diapers: Do you have a funny story about changing diapers or baby care? What scared you most about baby care?
Monica: Whoever is a mother of a boy understands that he cannot be silly during the diaper change, because he pees very fast, so I have been in the crosshairs several times and danced (laughs). I think the baby's sleep is most frightening, in the first few months I was very afraid of sudden death and didn't sleep to see if he was breathing.
Changing Diapers: A message for anyone who is trying to be a mom like you and will be a first time mom.
Monica: Calm down, whoever is tempting is usually very anxious for the positive, he will come for sure, but when you are calm. Enjoy your home, your wedding, your life and live now that everything will be taken care of if you trust.
See Monica's channel by clicking here
See also:  What Makes Sense in the Life of a Temptant? Nádia Corsi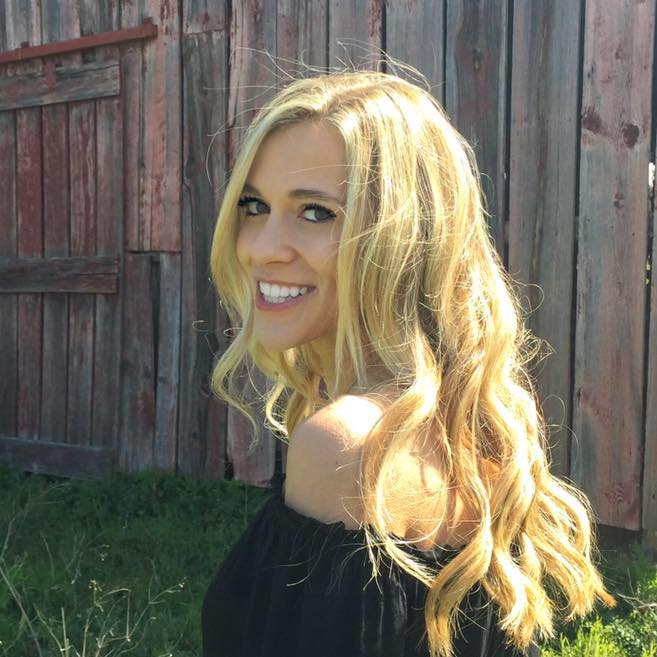 My name is Dr. Alexis Hart I am 38 years old, I am the mother of 3 beautiful children! Different ages, different phases 16 years, 12 years and 7 years. In love with motherhood since always, I found it difficult to make my dreams come true, and also some more after I was already a mother.
Since I imagined myself as a mother, in my thoughts everything seemed to be much easier and simpler than it really was, I expected to get pregnant as soon as I wished, but it wasn't that simple. The first pregnancy was smooth, but my daughter's birth was very troubled. Joana was born in 2002 with a weight of 2930kg and 45cm, from a very peaceful cesarean delivery but she had already been born with congenital pneumonia due to a broken bag not treated with antibiotics even before delivery.