For women who already have headaches or suffer from the dreaded migraine and intend to become pregnant, care must be doubled, as the tendency of migraine in pregnancy to intensify is very great.
During this period, many pregnant women suffer from severe headaches and there is a need to change their eating habits and aggravating factors, without being able to take any medication that was previously used to combat discomfort.
Why Does Migraine in Pregnancy Happen?
Headaches or migraines in pregnancy are more severe in the first trimester of pregnancy and may be accompanied by nausea and vomiting . This happens because of hormonal changes and the reason is that the low level of estrogen favors the onset of headaches.
Pregnancy Migraine Symptoms
Migraine symptoms present as an intense headache , which usually affects one side of the head or can also affect both sides, this happens with the contraction of the arteries towards the brain, then they dilate activating the sense of pain.
During the gestational period there are several factors that trigger migraine , because the body goes through several hormonal transformations, which alter the mood, the way of eating and getting around.
Symptoms are more pronounced in the first trimester of pregnancy, with severe headaches, being irradiated to the forehead region. When this pain is very intense, it affects other regions, some pregnant women report that the pains pulse so badly.
Other symptoms may appear due to the intensity of the pain, showing blurred vision, nausea, vomiting, dizziness and may have high or low blood pressure. Depending on the intensity of the pain and triggering other more serious changes resulting from high blood pressure, there are risks for pregnant women and the baby.
When Does Migraines Improve Pregnancy?
Over the months, after the first trimester, the headaches tend to disappear and the hormones start to increase, reducing the symptoms of migraine.
Indicated Remedies for Migraine Treatment
Women who already have migraines and intend to become pregnant, the ideal is to seek a specialist and start a treatment to prevent with medication the onset of severe headaches and follow medical advice as soon as possible before taking the medications to be able to get pregnant.
With regard to medicines, future mothers cannot take any medication, they should only use it when there is an extreme need, in the most severe cases and only under medical prescription. In these cases, medications are prescribed where the pregnant woman presents with severe pain accompanied by nausea and vomiting, which can trigger dehydration and put her and the baby's life at risk.
The most commonly used remedies during pregnancy are paracetamol and sumatriptan, but self-medication is not recommended for pregnant women. The best solution is to seek out the obstetrician to clear up doubts and receive guidance on the most suitable methods for your case.
Tips for Relieving Migraine
Other habits and alternatives can help in the treatment of migraine and you may not even need to use medications, but it is always advisable to see your doctor for better treatment indications, as each pregnant woman has a different history from the other.
Physiotherapy
Physical exercises
Hydrotherapy
Balanced diet
It is important that every pregnant woman drinks a lot of water, at least two liters a day, if she can, she should avoid noisy places, avoid wearing and exposing herself to strong smells or being exposed to the sun for a long time, if she can't avoid wearing sunglasses and a hat.
Other Treatments
Some alternative treatments can help a lot in the treatment of migraine, relieving severe headaches, changing the habit of taking medication, thus acquiring new healthier habits for you and your baby.
Acupuncture treatment is highly recommended and the result is practically immediate. The specialist will work on the right spots on your body, to relieve migraine symptoms.
Other techniques can be beneficial and relieve nervous tensions and stress from day to day , in this case it is ideal to resort to relaxation and yoga sessions , this method helps to replenish the energies, returning the tranquility and peace you need to avoid future crises migraine.
Yoga in the Treatment of Migraine
The troubled daily life and the hectic life accompanied by stress, can trigger migraine, for pregnant women this situation worsens even more, because they undergo hormonal transformations that cause physical and psychological disorders.
And for some pregnant women with a predisposition to headaches, these reflexes of hormonal and emotional imbalance contribute to trigger the disease with more severity.
Yoga treatment is also highly recommended to treat severe headaches. Exercises help to relax the mind and provide relief from the stresses of the brain overloaded with stressful information from day to day . In addition, it helps to work on breathing and to fight migraine.
Whoever practices yoga, knows the various benefits that this activity provides for the body and mind, helps to fight emotional and physical illnesses . Another positive aspect is that the treatment is natural, with no need to take medication, so there are no side effects and there are also no contraindications.
Practicing Yoga helps to relieve the symptoms providing great benefit to the body with the practice of exercises, the blood irrigation increases , with the help of techniques and relieves the nervous system, contributes to a better functioning for the lungs and heart, and also contributes to the normalization of blood pressure.
Before resorting to alternative treatments, it is prudent to talk to the doctor you trust so that you receive correct guidance and are advised on the best option to choose to relieve your migraine pain.
See also: Causes of Sickness in Pregnancy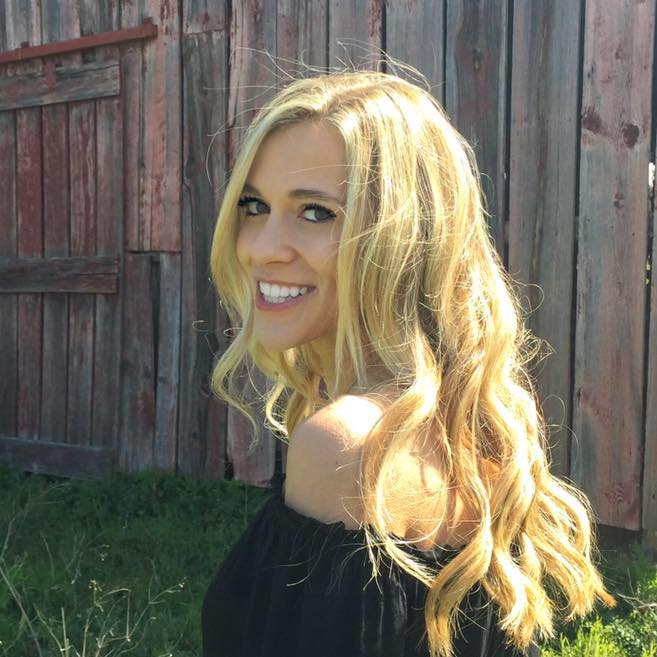 My name is Dr. Alexis Hart I am 38 years old, I am the mother of 3 beautiful children! Different ages, different phases 16 years, 12 years and 7 years. In love with motherhood since always, I found it difficult to make my dreams come true, and also some more after I was already a mother.
Since I imagined myself as a mother, in my thoughts everything seemed to be much easier and simpler than it really was, I expected to get pregnant as soon as I wished, but it wasn't that simple. The first pregnancy was smooth, but my daughter's birth was very troubled. Joana was born in 2002 with a weight of 2930kg and 45cm, from a very peaceful cesarean delivery but she had already been born with congenital pneumonia due to a broken bag not treated with antibiotics even before delivery.