Having a child is a big dream for many people. It is often the greatest desire of couples who dream of starting a family. But sometimes, problems can happen. Many things can arise in this regard, such as spontaneous abortion or malformations of the fetus. The microcephaly , for example, is one of the problems that can bring many complications for the child. Do you want to know what exactly this problem is, what are its causes, symptoms and treatments? Check out all the information in today's text!
What is Microcephaly?
Microcephaly is a rare neurological disorder that causes a child's head and brain to be smaller than others of the same age and sex. Such a disorder can occur from birth or manifest in the first years of a child's life . As it can occur at different levels, the consequences that it can bring are also diverse, being the cases of microcephaly where the child does not have any type of intellectual disability extremely rare.
Levels of Microcephaly
As we have just mentioned, microcephaly can manifest itself at different levels. Let's talk a little more about each of them and show what their main characteristics and aspects are. Microcephaly levels are:
Mild Microcephaly
Acute Microcephaly
Mild Microcephaly
The microcephaly considered mild or regular arises when the child has skull size with more than two standard deviations than the average for their age. In these cases, the deficiencies presented are milder, presenting with motor or speech difficulties. In more rare cases, the child does not have any type of disability and may have cognitive development very close to normal.
Acute Microcephaly
When the child's skull has a size with more than three standard deviations, microcephaly is considered acute or severe. In these cases, in addition to the delay in the child's cognitive development, he may still present other symptoms, such as facial distortions, seizures, among others.
Causes of Microcephaly
To better understand what the disease is and how to deal with it, it is important to know also what are its main causes. In the case of microcephaly, it can occur for several causes, such as:
Use of drugs and alcohol during pregnancy
Bacterial meningitis
Chromosomal disorders, such as Down Syndrome , Cri du Chat and Seckel
Perinatal infections, such as the Zika Virus . In such cases, the disease is called acquired microcephaly.
Exposure to radiation during pregnancy
Microcephaly Treatments
First of all, it is important to know that there is no definitive cure for microcephaly. But despite this, there are treatments that can make a child who has this condition have better living conditions.
Treatments of the disease are usually focused on the development of certain aspects of the child , both motor and intellectual. Within treatments, therefore, physical therapy and occupational therapy, for example, may be included. A doctor will indicate what is the best treatment for each particular case.
How to avoid Microcephaly?
It is not always possible to prevent microcephaly, but in many cases a pregnant woman can take certain precautions that make the risks of this problem lessen considerably. Giving genetic counseling before becoming pregnant, for example, can help to let the woman know what the chances are of her baby developing this problem and redoubling the care to avoid it.
Other actions that must be taken to prevent this disease from manifesting are not using any type of drug, over-the-counter medication or alcohol during pregnancy . A simple wrong attitude can harm the entire pregnancy and, therefore, it is important to have responsibility at that time.
Avoiding contact with people who have some type of infection is also necessary to prevent you from contracting this infection and passing it on to your baby. In many cases, this can be the cause of microcephaly.
Some years ago we witnessed an outbreak of Zika virus in Brazil, when it was detected that it could be an agent of the so-called acquired microcephaly. Therefore, taking all necessary precautions to prevent the proliferation of the Aedes Egypt mosquito , the same as for dengue, is also a way to prevent microcephaly.
How to deal with a Baby with Microcephaly?
Although there may be children who have normal cognitive development despite microcephaly, the most common is that this condition causes problems such as delays in mental, motor and psychic development. This means that parents are likely to have to deal with needs other than those of a completely healthy child. For this reason, it is also important that parents are psychologically prepared for the challenges that microcephaly imposes every day, as they will be responsible for a person who, depending on the level of the disease, will be extremely dependent on them. This is not an easy mission, but it must be accomplished with the utmost effort.
Although the big dream of many couples does not go as planned, it is important to understand that a baby with microcephaly can lead a normal life, as far as possible. Of course, this requires a greater effort on the part of the parents and an adaptation to a type of life that they were not prepared for. Still, all the love, affection and attention will be necessary for the child to have a happy life and with his parents always supporting him.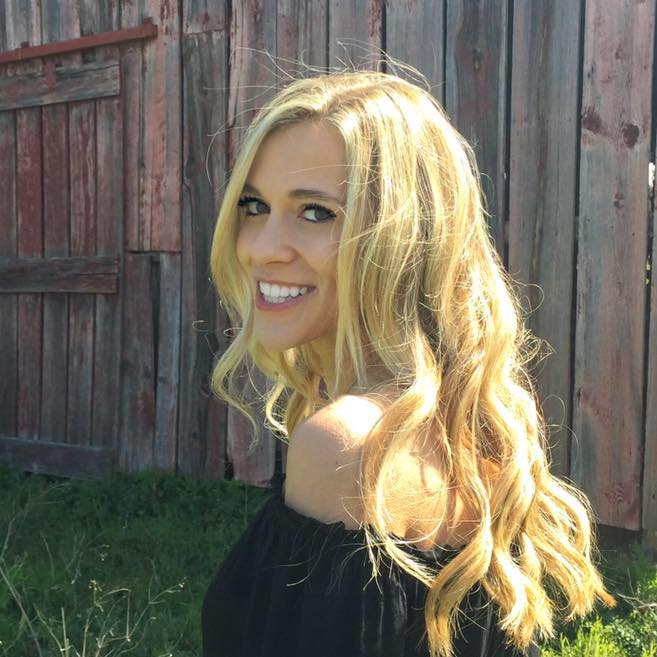 My name is Dr. Alexis Hart I am 38 years old, I am the mother of 3 beautiful children! Different ages, different phases 16 years, 12 years and 7 years. In love with motherhood since always, I found it difficult to make my dreams come true, and also some more after I was already a mother.
Since I imagined myself as a mother, in my thoughts everything seemed to be much easier and simpler than it really was, I expected to get pregnant as soon as I wished, but it wasn't that simple. The first pregnancy was smooth, but my daughter's birth was very troubled. Joana was born in 2002 with a weight of 2930kg and 45cm, from a very peaceful cesarean delivery but she had already been born with congenital pneumonia due to a broken bag not treated with antibiotics even before delivery.