Each and every woman needs to go through several changes in her life, at least with regard to the way her body works. If during adolescence there is a transformation to the fertile phase, when an older woman also goes through the climacteric, which is nothing more than the return of the body to a non-fertile state. However, these transformations usually affect a woman both internally and internally. And that ends up generating a lot of doubts. After all, does menopause get fat ? That's what we're going to talk about in today's text. Read through and check out all the information!
What is Menopause?
First of all, it is important to understand what menopause is and why many people believe that it can put on weight. Menopause is nothing more than one of the most important phases of the climacteric and its main characteristic is the failure of the ovaries. This also means that the woman will stop menstruating, which implies a significant hormonal change. Menopause can present symptoms such as night sweats, drier skin, hair loss, loss of vaginal lubrication , changes in mood, among many others.
After all, is it a Myth or Truth?
The first thing we must do is answer the question. So yes, menopause can get fat. But calm down! It is also important to understand why this can happen and under what circumstances. When a woman enters menopause, it means that her estrogen levels are decreasing . It turns out that when this hormone acts at different levels, it also interferes with the accumulation of fat in a woman's body, in addition to also affecting her metabolism. In summary, it is possible to state that a woman during and after menopause tends to accumulate more fat in her body and, for this reason, she can often put on weight during this period.
Of course, this is not something that happens to all women. There are genetic and physical factors that cause this accumulation of fat to be greater in some than in others. But since this is a reality for many, it is also important to understand that this is not a definitive condition.
How not to get fat in Menopause?
If you are looking for ways to not get fat during menopause and make your body adapt to this new reality without suffering so much, there are some actions you can take. We have separated some of the main ones and we will talk about how each of them can help you. The main ways of not getting fat during menopause are:
Hormone Replacement Therapy (HRT)
Practice of Physical Activities
Eating well
Hormone Replacement Therapy
The Hormone Replacement Therapy is a great way to reduce not only weight gain, but several other side effects of menopause. This is because this type of therapy helps to control the levels of estrogen that a woman has, which means that the issue of fat accumulation will also be controlled. In addition, a woman will feel much better prepared with controlled hormone levels, which helps to practice activities that help with weight loss.
Practice of Physical Activities
Menopause is not the only factor that influences a woman's weight gain or loss. No matter what age you are, exercising is always an option to stay healthy and lose weight responsibly. Cardiovascular exercises are excellent for both burning fat and heart health. Therefore, running, cycling or even walking can help a lot.
Eating well
As with physical exercise, food is also a fundamental part of a woman's weight gain or loss. This means that a balanced diet helps to make the effects of menopause – in terms of weight gain – lessened. A change in eating habits not only helps in this regard, but it will certainly benefit you in several other spheres of life.
Understand the Nature of Your Body
It is very important to think of your body as an institution that belongs to you and deserves to be taken care of. Understanding your nature is of utmost importance so that you can be happy and accept the way you are. All women undergo transformations and all suffer side effects from this, directly or indirectly. And although some feel some of these effects, such as getting fat during menopause, for example, it is something that affects everyone's life and that is simply part of the nature of their body.
Questions about whether the climacteric gets thin or fattening can be easily answered and clarified, but the truth is that your concern should not be in this. Focus on what makes you happy and how you can lead a healthy life even after menopause. This is certainly the best way to deal with all these effects so common in the lives of all women.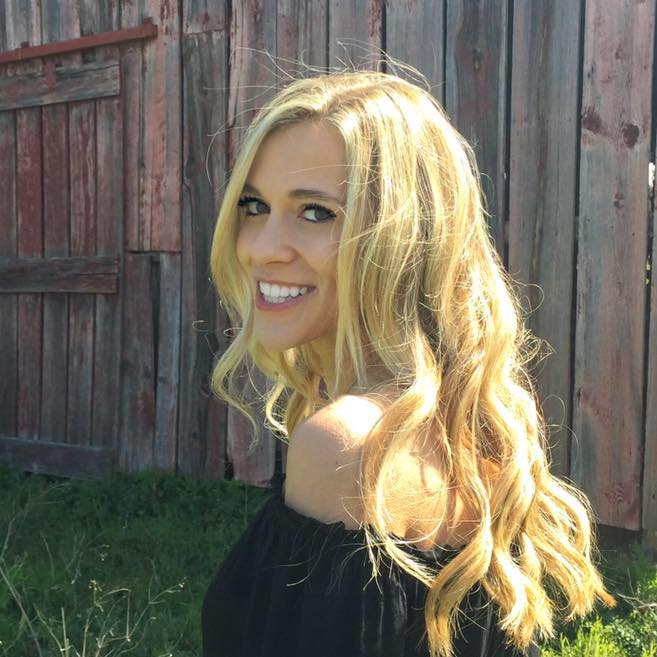 My name is Dr. Alexis Hart I am 38 years old, I am the mother of 3 beautiful children! Different ages, different phases 16 years, 12 years and 7 years. In love with motherhood since always, I found it difficult to make my dreams come true, and also some more after I was already a mother.
Since I imagined myself as a mother, in my thoughts everything seemed to be much easier and simpler than it really was, I expected to get pregnant as soon as I wished, but it wasn't that simple. The first pregnancy was smooth, but my daughter's birth was very troubled. Joana was born in 2002 with a weight of 2930kg and 45cm, from a very peaceful cesarean delivery but she had already been born with congenital pneumonia due to a broken bag not treated with antibiotics even before delivery.