When we become a mother, in addition to all the transformations that the body goes through, a new routine, habits and dreams change completely . It all starts with pregnancy, the change of the body, the size of the breasts and the belly, in addition to the change in the psychological that happens naturally. That motherhood is transformative for a woman, we all know, but does motherhood age us?
With the birth of the baby, sleepless nights , some care (if not all) is left aside for a while, which can be quite long. The hair salon and shopping at the mall are the last option and vanity ends up being left unavoidably.
We are not saying that this is the right thing to do, on the contrary, but it really is what happens when motherhood arrives. Have you ever stopped to notice how a 19/20 year old woman changes her face after having a baby? These are the changes in motherhood, the maturation of women.
After childbirth, the woman's body gradually returns to its previous state. This may take months and in some cases not even be able to return due to the large increase in pregnancy measurements. And that is just one of the details of the extensive list of women's wear after motherhood, since everything influences the emotional as well.
Family Support
In truth, motherhood does not age, but it leaves women more mature and with other priorities . But with good family support, everything is possible to get back on track over time and the woman finds time to take care of herself.
The impression of aging after having a baby may reflect the burden that this woman is experiencing, in addition to obviously intense nights of interrupted sleep. We know that not sleeping well completely affects our life and our income throughout the day, now imagine nights and more nights without sleeping properly?
He has no good genetics and no miracle cream to make dark circles and a tired face disappear. You can try to disguise it with good makeup, but the tired look gives you how much you would like to have a good night's sleep to feel refreshed again.
But don't think that getting pregnant and having children is a negative thing because motherhood grows old , get it out of your head, there's no better thing than having a baby. Sleepless nights, baby cramps are part of a phase that, believe me, goes by very fast.
Motherhood ages those who allow them to grow old. Motherhood is a watershed for all women and is a door that opens to a new and wonderful world. When the period of sleepless nights passes and the baby does not need your 24-hour care, take the time to take care of yourself.
Over the years you will see how motherhood has done you good and how your mind has been refreshed. Having children means staying tuned to everything and looking for news and information at all times. So whoever says that motherhood grows old, really did not give herself body and soul to this adventure that is to be a mother.
Women's Care
One of the most difficult things for women is to take care of everything on a daily basis. It is home, children, work, clothes, the market and still focus on women's care. We live so preoccupied with so many commitments and responsibilities that we forget that our bodies also need care. It is worth noting that when we are well with ourselves, everything ends up flowing better.
Even though they are called home superheroines , we must not forget that we are human beings who tire like everyone else and need care. Sleeping well, eating healthily, taking care of the body and mind and obviously looking like part of the woman's care.
Among the main cares of women, is to love yourself! Regardless of how your body looked after motherhood, learning to like the way it is and taking care of yourself in any way is good for the mind and soul.
Never forget how beautiful you are, unique and special, full of qualities and even with your flaws makes you the person you are. Look in the mirror every day and see how amazing you are . Only you know what has happened and how brave and hardworking you are, so love yourself, take care of yourself and be proud of who you are.
Controlling weight and measurements has never been an easy task, but don't let that take away your sleep and your desire to take care of yourself. Do not let the scale become the enemy of your desire to put on beautiful clothes, make up and fix your hair. Let go of television and magazine standards, you are who you are!
Control weight gain in the name of your health and not because you have become a slave to beauty standards. We must not forget that obesity is not only aesthetic, it brings diabetes and, among other serious health problems.
Food is among the main cares of women, so be aware of what your menu and habits are. Leave addictions, create a healthy routine, eat nutritious and exercise. Of course, create programs to rest your mind and soul. Strolling in a park, reading a book or just having time for yourself or going out with a date does a lot of damage to the skin.
See also: How to be a good mother? Margarina's commercial ai Vou Eu!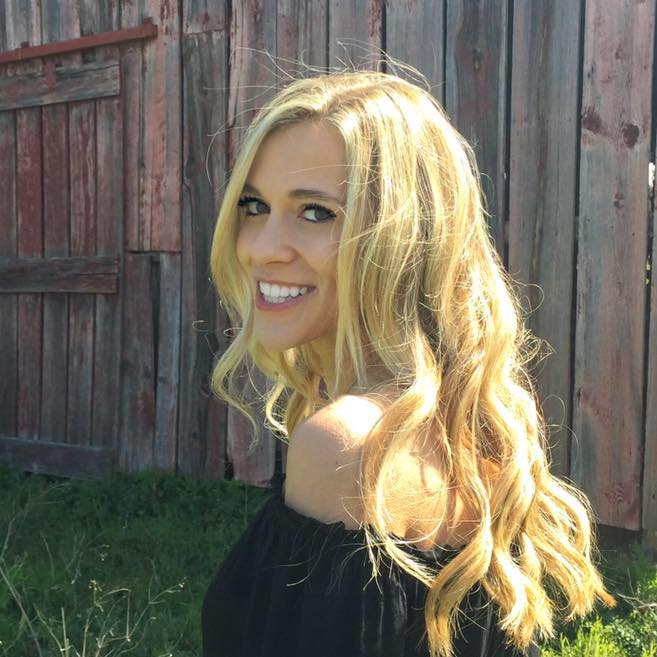 My name is Dr. Alexis Hart I am 38 years old, I am the mother of 3 beautiful children! Different ages, different phases 16 years, 12 years and 7 years. In love with motherhood since always, I found it difficult to make my dreams come true, and also some more after I was already a mother.
Since I imagined myself as a mother, in my thoughts everything seemed to be much easier and simpler than it really was, I expected to get pregnant as soon as I wished, but it wasn't that simple. The first pregnancy was smooth, but my daughter's birth was very troubled. Joana was born in 2002 with a weight of 2930kg and 45cm, from a very peaceful cesarean delivery but she had already been born with congenital pneumonia due to a broken bag not treated with antibiotics even before delivery.