When we talk about maternal instinct, doubts arise and several controversies can be raised. Firstly, there are controversies about what this "maternal instinct" is, a mother's instinct, and whether it really exists. And secondly, opinions and judgments arise: for example, is this instinct inherent in every woman?
The Myth of Mother Instinct
For a long time, maternal instinct had been confused with a belief about certain qualities that a woman should have or manifest, so that she could be considered a "good mother" and feminine. These characteristics have more to do with society's morals and subjective correlations about "what it means to be a woman" and "mother", than to women's health and nature.
Among the speeches that were part – and still are, for many people – of the myth of the maternal instinct, is that the woman will always have the desire to marry and have children ; or that sex, for her, says less about pleasure and more about procreation, or that a woman is always understanding, loving, and takes care of everyone, in front of herself.
Every Woman is a Mother
These categorical statements that directly relate "woman" to "mother" and to an animal determinism, have, throughout history, harmed many women who have found it more difficult to fit these characteristics. At the very least, the beliefs and prejudices of each age forced them to do what they did not want to and pretend to be what they were not.
Women who did not want to marry, or who did not want to have children, or who did not appear to be so delicate and loving, or lesbians, suffered at the hand of the myth of maternal instinct. They were, and still are, often thought of as crazy, as if there was some disturbance in their minds or bodies, or as unworthy, unfaithful and "bad natured".
For this reason, it is necessary to separate what can naturally be considered a maternal instinct from the "myth of the maternal instinct", and remember that human beings have culture and their desires go far beyond their biological impulses .
There is nothing wrong with a woman who decides not to have children, or who freaks out when she finds out she is pregnant – these feelings against motherhood have much more to do with the context of her life at the moment: financial, professional, loving … than with an error in its nature or in its character.
Scientific Evidence on Maternal Instinct
On the other hand, there are biological components that can trigger certain behaviors in animals and humans, which can be called instincts. As is the case, the instinct to protect and care for the other . Several studies have been done and have even found out which part of the brain is related to the mother's instinct. However, what is not a consensus is the determination of these biological components in the life of each individual.
Care Instinct
Despite the fact that women have more hormones that provide maternal care instincts, any human being is able to feel this, and for any other being. Hence we can understand the parent-child, or mother-child relationship with pets , with adopted children , with sick people.
It is important to differentiate "maternal instinct" from "maternal love". Instinct is more irrational when it comes to protecting and meeting the need for someone who has a more fragile position.
Like, for example, the urge to run to save a child's life, with an adrenaline released that makes the person have an incredible strength, speed, unbelievable. Or the simple fact that we find a baby "cute". Already the maternal love is the affection built , a bond that can step up and have crises to the extent that the child grows.
The Hormones
In the 1940s, studies demonstrated that female sex hormones (estrogens and progesterone) are capable of modulating reactions such as aggression and sexuality in dogs, cats and rats.
Later, other research proved that these sex hormones, along with prolactin (the messenger that makes the mother produce milk, in addition to being produced under conditions of physical stress as well), are fundamental to the responses of maternal behavior even in humans.
In the last twenty years, there have been more discoveries: in addition to these female hormones, there are chemical mediators that also influence the maternal instinct , acting directly on the central nervous system. As an example, there are endorphins, produced by the pituitary gland and the hypothalamus to relieve pain.
These mediators are released in increasing quantities when the pregnancy comes to an end , with the aim of reducing the suffering in women caused by labor pains , and, furthermore, contributing to the behavior of the mother's instinct.
During delivery itself, the pituitary and hypothalamus still secrete another hormone: oxytocin, which stimulates uterine contractions and breastfeeding. This hormone is mostly produced in low light, and is also known as the "lovers' hormone" and is responsible for intestinal contractions.
That is why it is so important for everyone! It also stimulates the hippocampus, the area of ​​the brain that processes memory and learning. With it, the mother carries a well-being and willingness to take care of a small being. In other words, the maternal instinct contains in its "formula" several components, until now studied by science (and can be discovered even more):
Estrogênios
Progesterone
Endorphin
Oxytocin
The maternal instinct then comes, naturally, when the woman becomes pregnant and as she approaches delivery, most of the time generating that good feeling of wanting to take care of a child .
The first concrete manifestation of this set of things in the actions of the biological mother is when, right after delivery, despite being exhausted , she reaches out to take the baby and bring it to her breast.
After pregnancy and childbirth, mothers become less dependent on hormones to maintain maternal instinct: the child's presence is sufficient. Perhaps this is why we have heard such shocking reports of a mother's "presentiments" when she feels her child is in danger even after she has grown up.
See also: Adoptive Son – Love Beyond Blood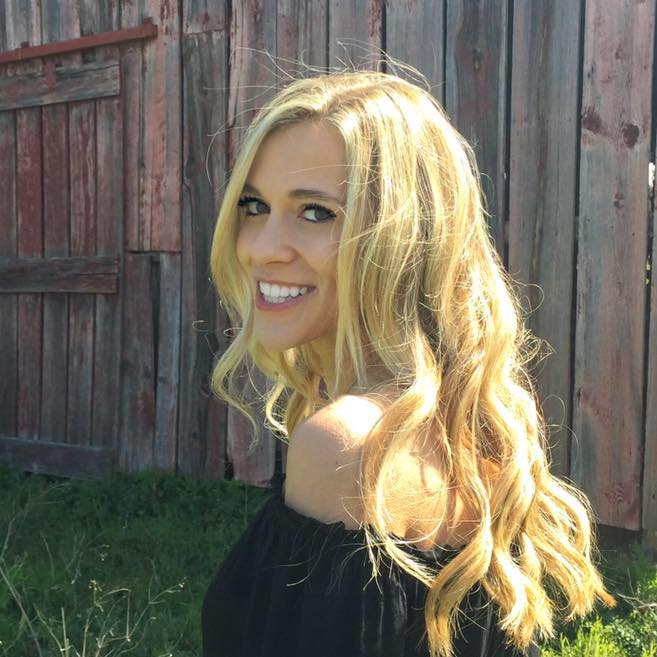 My name is Dr. Alexis Hart I am 38 years old, I am the mother of 3 beautiful children! Different ages, different phases 16 years, 12 years and 7 years. In love with motherhood since always, I found it difficult to make my dreams come true, and also some more after I was already a mother.
Since I imagined myself as a mother, in my thoughts everything seemed to be much easier and simpler than it really was, I expected to get pregnant as soon as I wished, but it wasn't that simple. The first pregnancy was smooth, but my daughter's birth was very troubled. Joana was born in 2002 with a weight of 2930kg and 45cm, from a very peaceful cesarean delivery but she had already been born with congenital pneumonia due to a broken bag not treated with antibiotics even before delivery.