Among the various phases of changes in a woman's life, puberty is special because it is the first transformations and the transition to adulthood. It is also the beginning of a series of feelings that take over many for a long time.
It is not unusual to see girls full of doubts during this phase, wanting to know more about their body and how it works, in addition to strong emotional changes caused by the large amount of hormones that are manifesting throughout the body during this transformation.
And with so many things happening at the same time, many girls end up not understanding what are the main changes that are taking place in their body during puberty and how to deal with such changes .
When we talk about changes, we are not only talking about the body transforming, but also about growth within the social group, responsibilities increasing and adult life getting closer and closer. This all contributes to the symptoms of puberty appearing even more strongly. But the good news is that all of this happens to all women and is not seen as a problem.
So you don't need to worry, here are the main changes in a girl during puberty and understand how it affects her body. Remember that everything that will be said in this text is part of the life of any woman and you don't have to worry about any of these symptoms, unless any of them are seriously interfering with your life.
Main changes are:
Menstruation
Growth, too much hair and sweat
Breast development
Psychological changes
Menstruation
The onset of menstruation is the main and best known change in a girl's body during puberty. It is what marks the beginning of your fertile life and the main physical changes with regard to sexuality. Even though it is so well known to all, there are still several doubts about the causes and consequences both in the physical and psychological aspects of women.
The first menstruation known as menarche , usually occurs between the ages of 10 and 15, but there is nothing wrong with happening a little later. There are also cases of early menstruation, which can be associated with early puberty and can cause some problems.
Does menstruation affect the body?
The beginning of the fertile period will require different care in the hygiene of the intimate region , for example, which ends up becoming more vulnerable to bacteria due to bleeding and discharge. The psychological aspect also undergoes some changes during this period, mainly with the onset of PMS , which can reach very strong even in the early years of puberty.
Growth, Hair and Too Much Sweat
All of these symptoms come together in just one topic, because they carry very similar characteristics: They are all experiences that all of them had in childhood , however, to a lesser extent. And this explosion of many things at the same time can scare and generate many doubts during puberty. Too much sweat, too much and a growth that doesn't seem to happen the right way. Is this really normal?
How do these changes affect your body?
You don't have to worry if you start to feel bent, with feet or hands that are out of proportion to the rest of your body. The growth of a human being does not happen in a continuous and equal way, so it will often appear that some part of your body is not aligned with the rest.
In some places and, strangely, not in others, but all of this is common and all women go through it. Don't worry, these changes don't hurt and are part of a woman's development.
Breast Development
Breast growth is part of a woman's sexual development . When preparing for reproduction, the body also prepares itself for breastfeeding and that is why a girl's breasts begin to grow during puberty. Don't worry about how they grow, a woman's breasts develop in a few steps and often one will look bigger than the other. But this is for a little while.
How does it affect the body?
Breast growth has to do with the development of a woman's sexuality, but it never occurs the same for all girls. Several issues have to be taken into account, such as genetic trends and hormonal problems, for example. All of which can alter a girl's breast development. Some will have larger breasts, others smaller. For some growth may be more painful and for others less normal.
Psychological Changes
In addition to all the physical changes in a girl during puberty, there are also changes in a woman's psyche at this stage. This is because it is a phase of life where social relationships also undergo several changes . Friends, love interest and other factors also influence a girl's personality during this phase.
How do these psychological changes affect the body?
It may not seem like it, but the psychological changes undergone during puberty by a girl do affect the body. The onset of sexuality , for example, is one explanation for why girls tend to pay so much attention to their bodies at this stage. It is something unconscious, but natural and that happens to all.
The mood swings caused by premenstrual tension (PMS) can also worsen and end up affecting the girl's body in several ways. Despite all these symptoms, puberty has a purpose and no one should try to avoid it. It is important to understand that the changes will occur in your body and that it is a phase of major changes that will be important for the rest of your life.
Puberty, despite looking like a seven-headed bug, is just a phase that every girl goes through . And it is the first of many, despite all the fear and doubts that arise with it, there is also the experience of transformation. So no one should be too concerned with the symptoms of puberty, they are normal and part of a healthy life, even though they may seem scary at first.
See also: Menstrual Period – From Beginning to End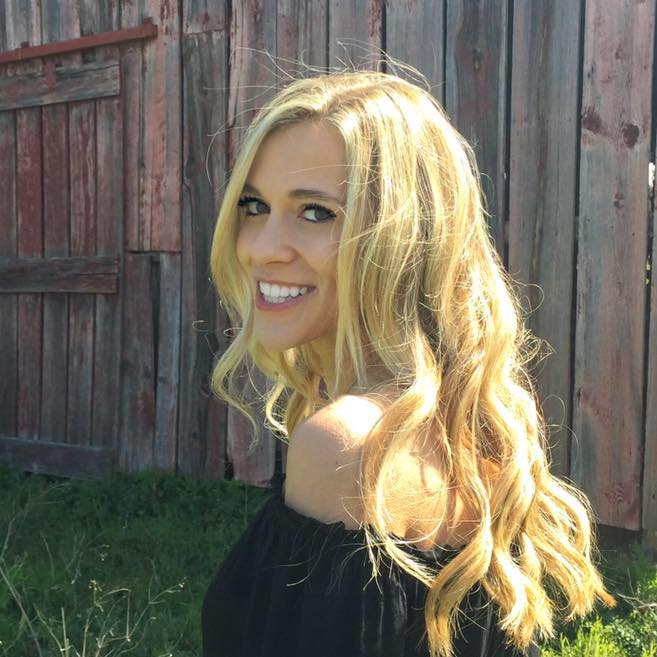 My name is Dr. Alexis Hart I am 38 years old, I am the mother of 3 beautiful children! Different ages, different phases 16 years, 12 years and 7 years. In love with motherhood since always, I found it difficult to make my dreams come true, and also some more after I was already a mother.
Since I imagined myself as a mother, in my thoughts everything seemed to be much easier and simpler than it really was, I expected to get pregnant as soon as I wished, but it wasn't that simple. The first pregnancy was smooth, but my daughter's birth was very troubled. Joana was born in 2002 with a weight of 2930kg and 45cm, from a very peaceful cesarean delivery but she had already been born with congenital pneumonia due to a broken bag not treated with antibiotics even before delivery.