Generating another life is full of meaning for many people. Getting pregnant is a dream that many women carry. And many struggle to make it happen even if it is not in the most recommended phase of life. Others prefer to pay more attention to their professional life before having a child, but do not want to stop having that experience. In any case, we are always talking about a late pregnancy here . But what are the consequences that it can bring? What real problems can this cause? How to deal with a late pregnancy? If you want to know the answer to this and many other questions on the subject, keep reading our text today. But first, do you know exactly when a pregnancy is considered late?
What is considered a Late Pregnancy?
First of all, it is important to clarify what is considered late pregnancy. Keeping this concept in mind is essential for you to understand all the other issues that we will address in today's text. And for that, we also need to talk about the age considered ideal for getting pregnant.
The concept of the ideal age for having a child is not fixed, that is, it has been changing over the years, both because of medical advances and because of the change in habits that is very common in our society. To give you an idea, in the 1960s the age considered ideal for getting pregnant was between 18 and 25 years old. Nowadays, that age is considered to be between 20 and 30 years old.
A late pregnancy, therefore, is a pregnancy that occurs after this period considered ideal, that is, after 30 years. It is clear that the risks of complications gradually increase with the woman's age, but this is an average of which one can have a basis.
What are the Risks of Late Pregnancy?
A late pregnancy also means a risky pregnancy , since women are more likely to have problems or even illnesses, as well as being more at risk for the baby. Because they are two different types of risks, we separate those that the mother may have and those that a baby may have in a late pregnancy. That way, you can more easily understand all the consequences that such a pregnancy can have.
Risks for the Mother
The main risks for the mother in a late pregnancy are:
Pre eclampsia
Gestational diabetes
Hypertension
We will talk about each of these problems separately so that you can have a bigger dimension than they are.
Pre eclampsia
Preeclampsia is a complication that can occur in a pregnancy because of the woman's blood pressure being very high. Swelling in different parts of the body and a severe headache are common features of this disease. If discovered early, it can be treated and controlled during pregnancy , but if it presents complications, it can also compromise the baby and cause the delivery to be advanced. It is worth mentioning that pre-eclampsia is not a condition that occurs only with women in late pregnancy, but also in other cases of high-risk pregnancies such as obese and smokers, for example.
Gestational diabetes
Gestational diabetes is another complication that can arise in a late pregnancy and has no clear symptoms, although the increase in hunger, thirst and blurred vision can be considered evidence of this problem. Gestational diabetes can lead to several complications if not properly treated. It is a type of diabetes that only appears when the woman is pregnant and that goes away when the pregnancy ends.
The treatment of the disease is based on a balanced diet, moderate physical activities and medical follow-up. This follow-up is of utmost importance so that the baby's health is also monitored. So be sure to do so. If this disease is not treated correctly, it can become complicated and become a chronic diabetes, which ends up generating several other problems in the woman's life.
Hypertension
Hypertension is simply a greater pressure that the blood exerts on the veins and arteries through which it circulates. This disease can have several symptoms such as severe head and belly pain, swelling of different parts of the body, and also cause blurred vision. Treatment for hypertension in pregnancy is very similar to that of gestational diabetes and has its main allies in diet and regular exercise . As with the other late pregnancy complications that we quote here, this is a problem that can affect many other types of high-risk pregnancies.
Risks for the Baby
The main risks for the baby in a late pregnancy are:
Down syndrome
Greater chance of miscarriage
Greater chance of premature delivery
We will also talk about each of these risks separately so that you understand why they can occur.
Down syndrome
The Down Syndrome is a condition caused by an error in cell division even in pregnancy, which causes the patients with this syndrome have three chromosomes in pair 21 instead of 2. Over time, the woman gamete ages together with it, which means that the chances of a child having this syndrome are higher according to the woman's age. At 35 years of age, women have a 0.5% chance of having children with Down Syndrome, while at 40, those chances rise to 1%. At 45, the chances are even greater, between 3% and 4%. So it is important to be aware of this when you decide to have a late pregnancy.
Greater chance of miscarriage
The risk that a miscarriage will occur or even that the baby will die in childbirth increases considerably in a late pregnancy. To give you an idea, the risk of this occurring in a pregnancy of a 24 year old woman is 7.8%, while the risk of this occurring in a pregnancy of a 45 year old woman is 74.7%, an increase quite significant. Therefore, this is another point that should be discussed with the doctor and that the woman should be aware of before becoming pregnant.
Greater chance of premature delivery
Another risk that late pregnancy offers is the greater chance of premature birth, that is, before 37 weeks of gestation. The big problem with this type of delivery is that the baby's development may not be complete , which makes him more susceptible to illnesses and allergies during his lifetime. Prenatal care performed very strictly in a late pregnancy can help prevent this from happening.
Although all these risks, both for the mother and the baby, are real, it is important to note that more and more women have children after the age considered ideal by medicine. Of course, you will have to take special care and more rigorous than an ordinary pregnancy, but if all the necessary measures are taken, the chances of the pregnancy being a success are much greater.
Benefits of Late Pregnancy
And late pregnancy doesn't just have negative aspects. In fact, there are many benefits to having a child after the age considered ideal. Some of the main ones are:
Women have more maturity
Financial Life Is Better
You will have more time for your child
We will also comment on each of these advantages separately and show you the positive side of having a late pregnancy.
Women have more maturity
Women who have older children have more maturity to deal with various issues in life. This also means that they tend to have more patience to deal with things that are common in children and that many younger mothers have difficulty coping. This greater ease due to maturity is perhaps the greatest advantage of having a late pregnancy.
Financial Life Is Better
Many women choose to have children later in life, in order to pay more attention to their professional careers at an early stage in their lives. This means that when a woman decides to have a child, she usually already has a financial life in good condition and this helps a lot to avoid problems and expenses that are common when having a child.
You will have more time for your child
Both because of age and because of the more stabilized financial life, the woman ends up having more time to be with her child. This is because she may have more control over her vacation at work, for example, or even because they are closer to retirement and will enjoy their children more when they are older. There are many benefits that a late pregnancy can bring and this type of pregnancy also needs to be seen on this positive side.
No matter what the reason why you decided to have a late pregnancy, it is important to be aware of all the risks that it can bring and also to know all the positive points that this type of pregnancy carries with it. Remember that good medical care is essential to reduce the risk of serious problems. This is the safest and most correct way to have a late pregnancy. After all, all we want is for our children to be born healthy and for us to be healthy to raise them well.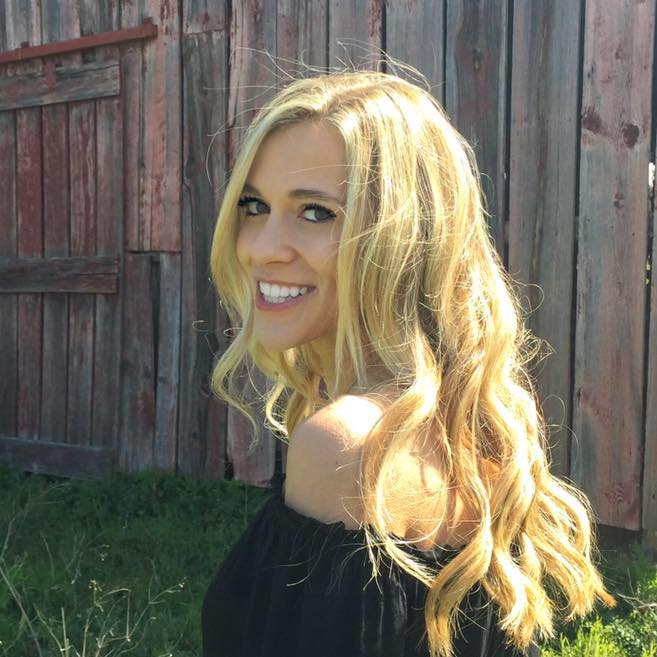 My name is Dr. Alexis Hart I am 38 years old, I am the mother of 3 beautiful children! Different ages, different phases 16 years, 12 years and 7 years. In love with motherhood since always, I found it difficult to make my dreams come true, and also some more after I was already a mother.
Since I imagined myself as a mother, in my thoughts everything seemed to be much easier and simpler than it really was, I expected to get pregnant as soon as I wished, but it wasn't that simple. The first pregnancy was smooth, but my daughter's birth was very troubled. Joana was born in 2002 with a weight of 2930kg and 45cm, from a very peaceful cesarean delivery but she had already been born with congenital pneumonia due to a broken bag not treated with antibiotics even before delivery.