I only came to know the term late ovulation in the second pregnancy. I decided to have one more child and hoped everything would be the same as the previous time. My menstruation has always been deregulated but even so it was okay. I measured on July 31st and September 11th with 9 days late my positive came.
Dudu's pregnancy was completely different. I still didn't care about things like fertile period, ovulation or late nesting and so on. I only paid attention to the date of menstruation. I remember that I menstruated on December 15th and on January 16th I did a test, because I needed to take a medication and on this day it was negative.
Physician's Calculation and Ultrasound Don't Beat
Okay, I did it and forgot it. I just realized that it was already February 17th and no menstruation. Although I was unregulated, I always menstruated with 32, 35 days of cycle. I did the test and the positive came out. According to the doctor's bills, I would be 8 to 9 weeks , approximately, but on ultrasound it was like 5 weeks ! So, how to explain this "phenomenon"?
How to Determine Late Ovulation?
Late ovulation! Yes, my friends, it exists and happens much more often than we think . But what is late ovulation anyway? And it is easy, it is ovulation that happens after the expected period of the menstrual cycle, in fact late ovulation has been more and more frequent for women with regular cycles and even more for irregular cycles.
To determine late ovulation is simple and easy. If you have a 28-day cycle, you know that you would ovulate around the 14th day of the cycle (approximately 14th day before your next period). But if you have a cycle of 30 days, you know that you would ovulate close to the 16th of the cycle with a fertile period window of 7 days or so. Then from the 13th to the 19th day approximately.
However, with late ovulation, you do not ovulate on the expected day, sometimes it goes well beyond the expected date. It can be  weeks and even a month apart , as was my case. I recommend the ovulation calculator to help with the calculation of fertile days but mainly the ovulation test to check if the fertile period in theory, is really happening.
The ovulation test that can be done at home is a urine test, similar to pharmacy pregnancy tests. But instead of identifying the hCG hormone, the ovulation test detects luteinizing hormone (LH) levels . LH is a hormone released by the pituitary gland, responsible for triggering ovulation. With these tests, it is possible to check whether or not there is an increase in LH. You can purchase your ovulation test here in our online store .
What Causes Late Ovulation?
Sometimes it happens that the body has an imbalance in the production of hormones  responsible for the maturation and growth of the follicle, especially LH. Without LH and estrogen, the follicle does not develop at the right time. If there is not the right stimulus, it can take much longer for the follicle to develop and then there is late ovulation, that is, outside the expected day. Recently, in an American study, it was found that ovulation in most cases does not happen exactly on the day that is expected. It can happen at any time during the fertile period, or even during the cycle.
Late Ovulation Symptoms
Symptoms of late ovulation are the same as for normal ovulation. The only difference is that delayed ovulation can happen much later than initially anticipated. Sometimes, it happens even when menstruation was expected!
Symptoms of late ovulation can be:
Stitches on the side where the ovary has a mature follicle : it can vary between left or right.
Presence of elastic mucus: it facilitates the sperm to swim more easily, and preserves it in its journey.
Low basal temperature: if you measure basal temperature , you can more easily identify late ovulation. The temperature rises after ovulation.
Positive ovulation test: sign that the LH is high and soon the egg will be released.
But everything must be taken as a whole, and we must take into account the symptoms of late ovulation  and its own history. If you are regulated and identify late ovulation, it may be a good idea to talk to a doctor for some tests. There are several possible causes, not least because people's bodies can suffer from external and also psychological influences.
Tentante is a damned bug, sneak around and find everything that is a symptom! The best thing to do if you are deregulated, is to watch the signs and if possible, monitor with the doctor.
Writing down the cycle dates is a great option!  This way you will be able to calculate approximately the date of ovulation and it is much easier to plan your pregnancy, even with late ovulation.
<class="align-justify">Also, do not confuse anovulatory cycle with delayed ovulation, as these are different things, ok?</class="align-justify">
See also: Planning a pregnancy – getting ready is essential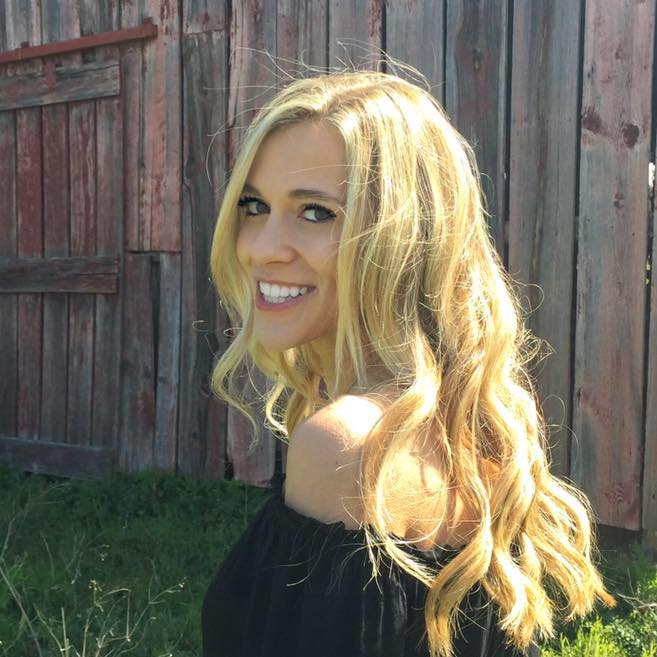 My name is Dr. Alexis Hart I am 38 years old, I am the mother of 3 beautiful children! Different ages, different phases 16 years, 12 years and 7 years. In love with motherhood since always, I found it difficult to make my dreams come true, and also some more after I was already a mother.
Since I imagined myself as a mother, in my thoughts everything seemed to be much easier and simpler than it really was, I expected to get pregnant as soon as I wished, but it wasn't that simple. The first pregnancy was smooth, but my daughter's birth was very troubled. Joana was born in 2002 with a weight of 2930kg and 45cm, from a very peaceful cesarean delivery but she had already been born with congenital pneumonia due to a broken bag not treated with antibiotics even before delivery.