The female universe has been changing day by day and its priorities have also been adjusted . What was formerly placed at the top of the list of women's priorities, is now falling in position and losing more and more strength and with this, late motherhood has become increasingly common.
Professional Life and Maternity
With the professional growth of women, more and more independent and present in the job market, working in high-ranking positions, becoming a mother will stay for the next opportunity.
But in truth, the question always arises: Am I making a good choice? Do I give priority to my professional career or is it now the time to have children? This is one of the great doubts of women who dedicate themselves to their professional lives full time.
But thanks to the evolution of medicine and science, women are managing to fulfill their dream of becoming a mother even if it is late, and with that, late motherhood becomes less risky and worries.
Expiry Date of Woman's Body
But even with all the possibilities and care that medicine offers today, it is necessary for women to listen and respect their wishes and, above all, be attentive to their biological clock, since the female body "has an expiration date" for reproduction.
One thing is for sure, human reproduction specialists have been tirelessly looking for new treatments and methods to offer women the chances of getting pregnant in a healthy and safe way while menstruating.
The only thing that cannot be changed is the issue that the quality of the eggs will decrease over the years and if there is no reserve treatment and freezing of eggs, late motherhood can be compromised.
Taking care of your body and health is also a way of ensuring greater chances of achieving a healthy late pregnancy. Taking care of your health will help prevent diseases that reduce fertility or make it impossible to get pregnant more quickly.
It is worth noting that, over the years, some diseases such as fibroids, cysts, polyps and endometriosis tend to occur more frequently and hinder a pregnancy to occur quickly and naturally.
One thing is for sure, deciding to wait and leave to be realized through late motherhood can be much more work than simply letting the pregnancy occur naturally. Many problems, difficulties and expenses will be faced, especially if treatments are needed to help make the dream come true, which are almost always necessary in these cases.
If it was never in your plans to have a child and that decision has now reached the age of 40, it is still possible to try for a few months naturally and count on the help of luck. If in 6 months, without using any contraceptives and you do not achieve the expected positive, it is time to seek a specialist in human reproduction to find the best method of help.
Risks and Care in Late Maternity
Despite the fact that the health area is evolving more and more, even more related to late motherhood, we have to warn about the risks of this option and also of the necessary care to preserve women's health.
As we have already mentioned above, over the years, the eggs also age and reduce not only the quantity, but also their quality. As the age of 40 advances, the possibilities are increasingly reduced and impairing female fertility.
With the aging of the eggs, it is not only the reduction of the chances of becoming pregnant that is at risk, but the development of embryos with genetic alterations that also increase the chances, as is the case of Down syndrome.
Other very recurrent risks in late maternity are hypertension and gestational diabetes , which can trigger serious problems and even premature birth. During pregnancy there is a very heavy burden on the body, both hormonally, as well as weight and energy and if it is already a tiring phase for women with greater disposition, imagine over 40 years?
Following a healthy diet and exercising regularly can help to keep the body always active, healthy and up to date to get pregnant and of course increase the chances of fertility.
Even in cases where late motherhood is carried out using assisted fertilization methods, body care is essential to be able to generate and continue to birth with all the health you need.
Late Maternity Care
In addition to all the health care already mentioned here, medical care is also essential. A good and clear medical follow-up by a specialist qualified for the treatment is essential to be able to be carried out in the late maternity.
Regular examinations, clinical and laboratory tests are essential to monitor health and, if necessary, add some supplementation, especially vitamins that are essential for the proper formation of the fetus.
Tests to check for thyroid problems should also be ordered, as with age it is common for women to experience variations in TSH (hormone produced by the thyroid) and which is also responsible for the development of the baby's neurological part.
The intake of vitamins, especially folic acid will be indicated when you want to get pregnant. Folic acid is the vitamin responsible for preventing embryo malformation. It is responsible for the development of the neural tube.
Folic acid can be consumed through food, usually in dark green leafy vegetables. But it can also be taken through the most practical and complete form, which are the capsules and formulas suitable for ingestion.
Of course, in late maternity, extra care is necessary, always aiming at the well-being of the mother and baby. But there are also the pros of the situation, which is the maturation and psychological preparation of the woman, who will be more prepared than ever for that moment.
Being a mother at any age is wonderful and special, but when you are prepared to experience every second of this phase in a unique way it is even better. If you are over 35 and the desire to be a mother has now come, talk to your gynecologist about the care you should take and the tests you should do.
See also: Benefits of Heparin in Pregnancy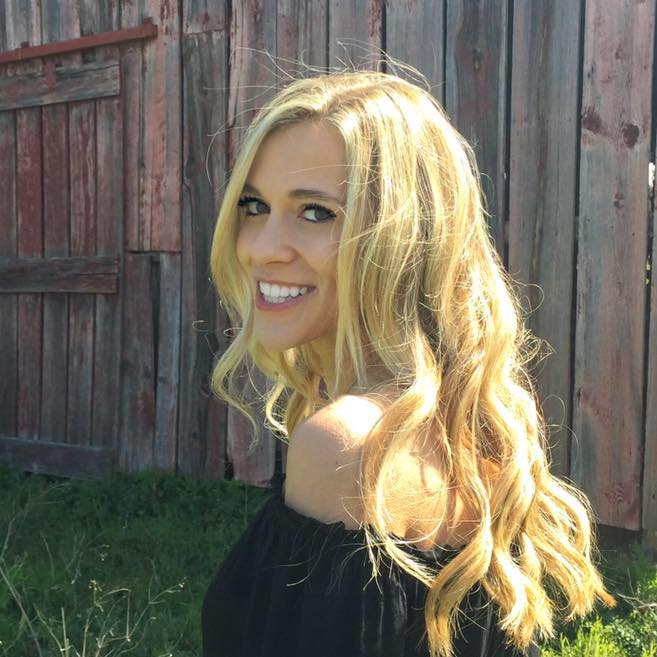 My name is Dr. Alexis Hart I am 38 years old, I am the mother of 3 beautiful children! Different ages, different phases 16 years, 12 years and 7 years. In love with motherhood since always, I found it difficult to make my dreams come true, and also some more after I was already a mother.
Since I imagined myself as a mother, in my thoughts everything seemed to be much easier and simpler than it really was, I expected to get pregnant as soon as I wished, but it wasn't that simple. The first pregnancy was smooth, but my daughter's birth was very troubled. Joana was born in 2002 with a weight of 2930kg and 45cm, from a very peaceful cesarean delivery but she had already been born with congenital pneumonia due to a broken bag not treated with antibiotics even before delivery.