All of us, at a certain point in our lives, experience discomfort in our throat. It is not always followed only by inflammation, and can be aggravated by increased irritation and even hoarseness. This problem is called laryngitis.
What is laryngitis?
Laryngitis is an inflammation of the larynx, where the vocal cords are found . This inflammation causes irritation and edema, thus generating hoarseness. It is usually caused by an infection or damage to the larynx.
Acute Laryngitis
Acute laryngitis is considered to be infections that last for a short time and are caused by viruses similar to those that cause the cold or flu and are the most common type of infection associated with laryngitis.
The rarest types of infection include:
Bacterial infections – such as diphtheria
Yeast infections – such as CandidaAlbicans ( candidiasis )
People with weakened immune systems, caused by conditions like HIV or as a result of chemotherapy or steroid medication, are at increased risk of fungal laryngitis or in the medical term: fungal laryngitis.
Chronic laryngitis
Laryngitis is also often caused by the incorrect use of the voice, such as:
Speak loudly in noisy environments;
Excessive use of the cell phone;
Use an inappropriate tone of voice (too high or too low) when speaking;
Sing or speak for long periods.
Forcing your voice can cause the vocal cords to vibrate at a faster rate than they should. This excessive vibration can damage the surface of your vocal cords , causing them to ignite.
Laryngitis caused by damage to the larynx is known as chronic laryngitis.
Less frequent causes of chronic laryngitis include:
Direct blow to the larynx – like a blow to the throat, an accident or a sports injury;
Prolonged cough;
Frequent throat clearing (throat clearing).
Common causes:
Smoking – Excessive exposure to cigarette smoke causes irritation in the larynx.
Excessive consumption of alcohol – alcohol is an extremely irritating substance that can dry and irritate the throat.
Gastroesophageal reflux disease (GERD) – reflux of gastric juice into the throat can cause a variety of symptoms in the esophagus as well as in the larynx. Hoarseness (chronic or intermittent), trouble swallowing, a feeling of a lump in the throat or sore throat are common symptoms caused by irritation of stomach acid in the throat.
Chronic sinusitis – It is the inflammation of the mucous membranes and sinuses that can cause changes in the airways.
Allergic reactions to substances such as smoke, chemicals, dust and toxins.
Other causes for chronic hoarseness:
Polyps or cysts in the vocal cords
Vocal cord paralysis (for example, the use of a tracheal tube during surgery)
Cancer
Vocal cord hemorrhage
Allergic laryngitis
Allergic laryngitis is contact with the substances that cause allergy. And it should be treated with antihistamines .
Is laryngitis contagious?
This is not an easy question to answer. Whether or not contagious laryngitis depends on the type of laryngitis. Not all forms of illness are the same.
Whether viral laryngitis is contagious or not is uncertain. In many cases, viral laryngitis is associated with a cold or flu. Symptoms include sore throat, cough, fatigue, body aches, low-grade fever and all other symptoms that tend to accompany the common cold and flu.
Although viruses are normally inhaled from droplets in the air that are produced by a carrier of the virus, viral laryngitis is not contagious in itself. The cold and flu that cause laryngitis are, however, quite contagious . Therefore, it is safe to cover your mouth whenever you cough or sneeze to prevent the spread of germs to everyone around you. If you have a case of viral laryngitis, you do not need to be treated with antibiotics. Just rest and drink plenty of fluids. The spray or mist with serum can also relieve some of the symptoms.
If the case is bacterial laryngitis, the answer to "Is laryngitis contagious?" It definitely is. Bacterial laryngitis occurs when the larynx becomes infected with bacteria .
There is a way to know if laryngitis is bacterial if the disease is accompanied by fever, severe pain in the throat, difficulty swallowing and yellowish nasal discharge, as well as other symptoms of upper respiratory tract infection, such as headache, pressure on the face , earache, stuffy ear or swollen glands in the neck.
If you have any of these symptoms, stay at home, take the antibiotics prescribed by your doctor and try to avoid talking. Cover your mouth whenever you cough or sneeze and wash your hands regularly to prevent the disease from spreading.
This type of laryngitis is considered contagious, since it is possible to transmit the disease from person to person. However, transmission requires direct physical contact. Fungal laryngitis is caused by fungi .
The most common of these organisms is called CandidaAlbicans usually lives in our body, but in favorable circumstances they can multiply in excess causing some problem.
Fungi generally do not cause infection, however in the case of low immunity, they can penetrate natural blood and tissue barriers, which can lead to infection of the larynx and other organs. Fungal laryngitis is characterized by symptoms that occur slowly and combine the symptoms of viral and bacterial laryngitis – hoarseness, cough, sore throat and ear.
Generally, fungal laryngitis can be diagnosed visually, as typical fungal lesions will be visible in the mouth and throat. Fungal laryngitis can be treated with antifungal drugs, such as anistatin.
Symptoms of Laryngitis
First, you need to know that any inflammation of the respiratory tract does not happen all at once, everything happens gradually. The infection spreads from the upper part of the nose , and soon after the first symptoms occur which are:
Irritation and itching in the throat
Cough
Dry throat
Ache
Hoarseness
Diagnosis of Laryngitis
Typically, the doctor can identify laryngitis by doing a physical examination that is likely to include touching the patient's neck in order to find sensitive areas or lumps. Throat, mouth and nose will also be evaluated.
If there are problems with voice and hoarseness that do not present an obvious cause and that persist for more than two weeks, the doctor may request referral to a specialist (otorhinolaryngologist).
The appearance of your vocal cords and the noise in your voice will help your doctor find out if the laryngitis will go away on its own or if you need treatment. In addition, these exams can be performed by the ENT:
See laryngoscopy – the larynx is viewed through a camera and changes such as nodules, polyps or even early stage tumors can be detected
Biopsy – tissue samples are taken with the aid of the laryngoscope
Laryngitis Treatment
In most cases, laryngitis improves in one week without treatment . Just rest your voice as much as you can and follow some directions:
Do not smoke and avoid places where there is secondhand smoke
Avoid staying in a dry or dusty environment
Drink plenty of fluids to avoid dehydration – particularly water (avoid alcohol and caffeinated drinks), even if your intake may be painful
With medical indication, take some type of painkiller, such as acetaminophen or ibuprofen – which can relieve any pain, headaches and fever, associated with the disease. Note: Children under 16 should not take aspirin.
Gargling with warm, salt water (not recommended for children) or throat lozenges, which can help relieve pain
Warm the neck with a hot compress
Use air humidifiers – which can calm the airways and help keep them clean
Avoid speaking when possible and speaking softly when you need to, but you cannot whisper as this can strain your vocal cords by increasing laryngitis
Vocal therapy is a type of speech and language therapy that studies the use of the voice, and how it can contribute to chronic inflammation of the larynx.
It is important to avoid self-medication , as in cases of bacterial infection in which the treatment is not carried out properly, the patient may have an aggravated condition for cases of rheumatic fever and kidney problems.
Laryngitis in pregnant woman
Laryngitis in pregnant women should be a cause for concern, if the cause is viral in nature. Because the infection can penetrate the placenta and infect the baby . It can often generate congenital malformations in the early stage of pregnancy. In the second and third trimesters it can lead to premature birth. Therefore, it is important to diagnose it as soon as possible to start treatment .
The use of medications during pregnancy is not recommended, as it may impair the baby's development. Therefore, in the treatment of laryngitis, pregnant women need to rest, maintain a balanced diet and take care of their voices, that is, to speak as little as possible.
Fever is an indicator of the body's fight against infections , there is no reason to panic because of it. Only use medication to reduce the fever if it is very high.
Fluid intake is a great help in fighting the disease. Therefore, drinking plenty of water is essential for recovery . Teas and juices are also welcome. For recovery to occur faster, it is necessary to provide the body with a "shock" dose of vitamins and minerals (they must be taken every day).
Laryngitis in children
Laryngitis in children other than adults begins suddenly . Often even without an increase in temperature, the child becomes apathetic, refuses food and water, but has voice changes, wheezing and coughing .
Laryngitis in children develops through viruses or bacteria that reach the laryngeal mucosa tissues and trachea, causing inflammation. As a result, the inflammation that causes accumulation of mucus, edema of the mucosa and narrowing of the larynx, which contributes to difficulty in breathing.
It develops an acute inflammation of the upper respiratory tract, accompanied by congestion and runny nose, low fever and cough . The general condition of the child during the day is quite satisfactory, but at night, it is difficult to breathe, which causes a strong cough.
Stridulous laryngite
Stridulous laryngitis is inflammation of the larynx that is also caused by viruses and that most often occurs in young children. It is usually frightening because of its symptoms, but it is usually not dangerous.
It gets its name because of hoarseness and dry cough , also known as "dog cough" , which gets worse at night and can cause vomiting, small or moderate blockage of the airways, difficulty in breathing.
Stridulous laryngitis usually occurs until the 3rd year of life and lasts for 3 to 7 days . It stops happening in older children because the windpipe grows and becomes wider. The treatment is the same for laryngitis as for adults and children, but something that helps a lot is keeping a humidifier at the head of the bed.
If you do not have a humidifier, placing a wet towel next to the child or a bowl of water in the corner of the room also works .  Do a steaming at bath time. Just give a hot bath with the door closed to form a large amount of steam that the child can breathe.
Natural Treatments for Laryngitis
It is important to remember that the doctor must be consulted before starting alternative treatments.
Several effective methods can complement medical treatment such as:
Gargling with beet juice
Wrap the neck with warm, mashed boiled potatoes. A cloth is used to wrap the neck
Warm teas sweetened with honey (not suitable for children under 1 year)
Inhalation of herbal vapor (chamomile, mint, eucalyptus, etc.).
How to prevent
To prevent laryngitis, the main advice is to prevent cases of infections of the upper respiratory tract , such as flu , sinus infections and colds .
Do not smoke and avoid places where there is secondhand smoke
Avoid staying in a dry or dusty environment
Drink plenty of fluids
Keep the house well ventilated
Maintain hygiene habits
Avoid crowded places or poor air circulation
All of this information is a great guide to your health!
See Also: Infant Cough – Understand More About This Symptom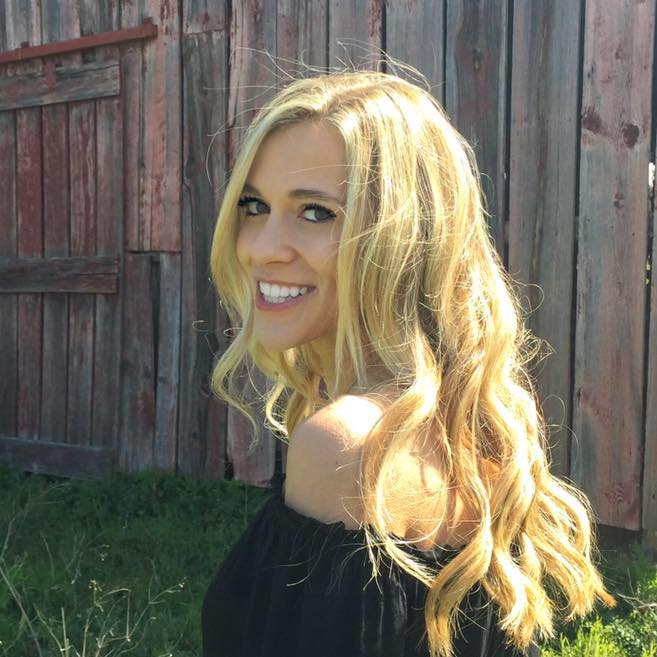 My name is Dr. Alexis Hart I am 38 years old, I am the mother of 3 beautiful children! Different ages, different phases 16 years, 12 years and 7 years. In love with motherhood since always, I found it difficult to make my dreams come true, and also some more after I was already a mother.
Since I imagined myself as a mother, in my thoughts everything seemed to be much easier and simpler than it really was, I expected to get pregnant as soon as I wished, but it wasn't that simple. The first pregnancy was smooth, but my daughter's birth was very troubled. Joana was born in 2002 with a weight of 2930kg and 45cm, from a very peaceful cesarean delivery but she had already been born with congenital pneumonia due to a broken bag not treated with antibiotics even before delivery.