We often fail to understand how one part of the body can affect a totally different one. This is the case of labyrinthitis, for example, which is an ear disease, which mainly affects structures responsible for hearing and balance . The disease, in fact, is most famous for its association with vertigo and dizziness.
About the Name Labyrinthitis
A curiosity is that the name labyrinthitis is not the correct term for the disease , since this is the name of only one of the types of labyrinthtopathy. Still, as the term has become popular and also the way we have become accustomed to calling the disease, it is much easier to speak of it as labyrinthitis.
To better understand this disease, we need to understand some concepts such as which groups are at risk, how to treat labyrinthitis, what are the types of labyrinthitis and how it happens. In this way, we are able to distinguish very well and identify in ourselves when the disease is suspected, even though a visit to a doctor is essential.
Why Labyrinthitis Happens?
Understanding how the disease occurs, it is important to understand how the treatment is done and when the cases can be more severe. Our ear has a structure called the labyrinth , which has the cochlea, which is responsible for hearing and the vestibule which is responsible for our balance.
Labyrinthitis basically occurs because when one of these parts, or both, works in the wrong way, it can send incorrect information to the brain about the position of the body in space, causing the affected person to lose balance and have the various symptoms of the disease. which we will quote in the next topic.
Symptoms of Labyrinthitis
Although there are different types of labyrinthitis , the symptoms of all of them are very similar, not least because they end up attacking and harming the same structures responsible for hearing and balance.
Main Signals
It may be that in a certain type of labyrinthitis, some symptoms stand out, although this is not a rule. The main symptoms of any type of labyrinthitis are:
Vertigo sensation
Ringing in the ear
Body instability
See things blurry and spinning
Nausea and vomiting
Sensation of pressure in the ear
Types of Labyrinthitis
We can classify three types of labyrinthitis, which have different origins, as well as part of its treatment. Are they:
Emotional Labyrinthitis
Viral Labyrinthitis
Bacterial Labyrinthitis
We will talk more deeply about each one of them to better understand what are their causes and treatments.
Emotional Labyrinthitis
Emotional labyrinthitis has dizziness and vertigo as its main symptoms and usually affects people between 40 and 50 years old. Among the causes of this type of labyrinthitis, stress, anxiety and depression are the biggest factors.
The disease tends to be a consequence of previous emotional problems that may end up due to age . It is very important to know when labyrinthitis has emotional causes because, in addition to treating your symptoms, it is important that the person deal with what caused this second disease, both to relieve the labyrinthitis itself and to prevent other diseases from also developing.
Viral Labyrinthitis
Viral labyrinthitis is, as the name implies, the type of labyrinthitis that is caused by a virus. In at least 50% of cases, the patient complains of having had a respiratory problem in recent times such as pharyngitis, sinusitis or even the flu.
Bacterial Labyrinthitis
This is the most rare type of labyrinthitis and usually occurs after cases of otitis or bacterial meningitis. It is also a more serious case and should be treated with more caution, since, in certain situations, it can lead to permanent deafness.
Causes of Labyrinthitis
As we can see, labyrinthitis can arise in different ways, both by emotional factors and viral and bacterial. But these viruses and bacteria often come with other illnesses before they reach the maze , just as emotional illnesses also usually appear before the person has symptoms of emotional labyrinthitis. The main diseases that cause labyrinthitis are:
Anxiety
Depression
Bronchitis
Otitis
Meningitis
Herpes
Ear infections
By understanding the types of diseases that cause labyrinthitis, we can also better understand how it can be divided into three groups and which diseases pose the greatest risk to our health.
Risk Factors of Labyrinthitis
In addition to the various causes and types of labyrinthitis, there are other factors that contribute to the disease being triggered. People who are within this risk group can acquire labyrinthitis more acutely and with more difficult treatment, which is why it is so important to know this information. The main risk factors are:
Excessive stress
Excessive use of cigarettes and alcohol
Excess caffeine
Having diseases such as diabetes, otitis, high cholesterol, hypoglycemia and hypertension.
A person who has any of these habits or illnesses needs to be more attentive when he realizes the symptoms of the labyrinthitis itself.
Labyrinthitis Treatments
For labyrinthitis to be properly treated, it is important to know first what is its cause and the type of labyrinthitis we are dealing with, as the treatment can vary. First, a treatment is done directly on the symptoms , to relieve people from the feeling of dizziness and vertigo.
Is there a cure?
This treatment does not end the disease itself, but it is necessary for the disease to be completely cured. Depending on the level of dizziness that the person has, the time of treatment can vary.
Many think they are cured after their symptoms are relieved and end up going back to the doctor because of a worsening. This is because treatment is not just about relieving symptoms.
It is also necessary to act in the cause of the disease , be it a bacterium, a virus or an emotional factor. In this way, the medications to be taken will be different and even the types of doctors that the person suffering from the disease needs to look for are different. An emotional labyrinthitis, for example, will not have the same treatments in the cause as viral or bacterial labyrinthitis.
Finally, it is always important to consult a speech therapist to carry out an assessment and rehabilitation of the labyrinth , which is often the main factor that prevents the disease from manifesting itself again in the person.
How to Prevent Labyrinthitis?
There are some precautions you can take to prevent labyrinthitis from appearing, or at least not appearing in such a harmful way. Many of them are linked to everyday habits that can be done with peace of mind. Some of them are:
Have good nutrition
Practice exercises
Do not use drugs
Little everyday things can prevent you from the disease and its complications, in addition to having a healthier life too, of course.
Labyrinthitis today is a disease that affects more than 30% of the Brazilian population, which is a considerable number, especially if we take into account that the disease is not the most famous in the country.
The danger exists and, even with the forms of prevention that we quote here, there is still a risk that the disease will be acquired. Although it bothers and causes a lot of concern, people who take care to prevent labyrinthitis and who are not part of the group at risk of the disease, usually end up contracting in a lighter way , which besides being easier to be treated, also it doesn't bother the affected person so much.
See Also: Why Do We Have Pregnancy Dizziness?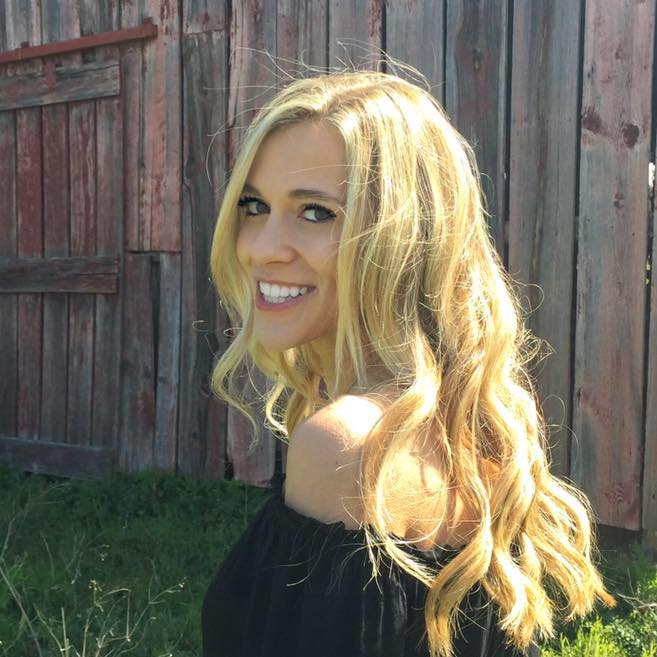 My name is Dr. Alexis Hart I am 38 years old, I am the mother of 3 beautiful children! Different ages, different phases 16 years, 12 years and 7 years. In love with motherhood since always, I found it difficult to make my dreams come true, and also some more after I was already a mother.
Since I imagined myself as a mother, in my thoughts everything seemed to be much easier and simpler than it really was, I expected to get pregnant as soon as I wished, but it wasn't that simple. The first pregnancy was smooth, but my daughter's birth was very troubled. Joana was born in 2002 with a weight of 2930kg and 45cm, from a very peaceful cesarean delivery but she had already been born with congenital pneumonia due to a broken bag not treated with antibiotics even before delivery.