First-time mothers or not, they can always have doubts about how to recognize the beginning of labor, that is, if the time for the baby to be born has arrived. We have always heard of such an acquaintance who had a quick delivery and did not even notice the signs that the delivery was coming and ended up having her baby before she could reach the maternity ward .
But know that the most common is to have a notice that labor has already arrived in the area. The difference of these women is the time, in which everything happens, it can be much faster. We always imagine labor as in the movies and soap operas: the woman feels a characteristic pain and that's it, it's time to go to the maternity and have the baby. But we know that this is not always the case, especially in a country where cesarean delivery is highly valued.
IMPORTANT: Even labor contractions and pains are reported by your acquaintances. Remember, pain is not always felt exactly like other women. Be alert!
Some women, regardless of the type of delivery they want, be it normal or even cesarean, may choose to wait for the signs of labor to identify that the baby is really ready to be born and come into the world. But what are the main characteristics of labor and how to identify them?
Latent and Active Labor
Childbirth basically divides into two distinct phases, latent labor and active labor. It all starts with latent labor with more subtle signs. If the woman already begins to have signs of active childbirth , she should choose to go to the nearest maternity hospital and contact her obstetrician or doula.
You know that day that makes you want to clean up and leave everything clean? It could be the body and hormones putting mommy in a hurry to make the delivery happen! Nature can put the pregnant woman to move and make the muscles fit for the big moment that is approaching.
Labor varies from woman to woman since the time of each body is different. The important thing is to know when it's time to go to the maternity hospital
Symptoms of Latent Labor
Back pain like cramps
Hardened belly with regular 5 to 10 minute intervals of contractions
Mild bleeding or mucous plug
Pressure symptom in the lower abdomen and pelvis
Change of the cervix that starts to go off (from hard to soft) – but this sign of labor, only the doctor can check
Sometimes a woman may experience only mild pain in the back or at the level of the kidneys. It is very common for labor to show itself little by little with mild pain. Some women may also experience stitches in the vagina at the end of pregnancy, which is a sign that the dilation is about to happen or even already underway. This phase of labor can take up to days to enter the active phase of childbirth .
Symptoms of Active Labor
The symptoms of active labor are all those of latent labor with the difference that they appear much more intensely. The most common characteristics are those well known to women:
Purse rupture (liquid that runs down the legs)
Bleeding from the vagina (tampon exit if not yet removed)
Painful contractions less than 1 minute apart
Short fitted baby (the belly really gets lower visibly)
Expansion of more than 4 centimeters
Willingness to poop
When to go to Maternity?
Usually, it is recommended to go to maternity in this phase of labor, where the symptoms are stronger and really characterize that the birth is close. In fact, most maternity hospitals that deliver by SUS only admit pregnant women with these symptoms: more than 4 cm of dilation and rhythmic contractions .
If you want a caesarean delivery, but want a sign that your baby wants to be born. So this can be a good strategy, leaving the body to talk to your obstetrician that the time is coming. In this phase, after 5 cm of dilation, epidural anesthesia can also be applied , depending on the degree of pain that the woman is experiencing.
It is very common in public hospitals for doctors to examine the pregnant woman and send her home, claiming that the time has not yet come. However, it is up to the pregnant woman to pay attention to the evolution of symptoms and if it is necessary to return before the deadline determined by the doctor. So do it, because labor can vary from woman to woman, right? Some may take more than 12 hours to reach 48 hours of labor if it is their first pregnancy. Other women can only have 2 hours of latent work until the active childbirth of the initial stages and the expulsive phase of childbirth begins, all very quickly!
At the time of the really close birth, the pregnant woman feels an incredible urge to push, it is a poop force indeed! It is a great desire to start pushing the baby out, which is called the expulsive phase of delivery . This phase probably arrives when the 10 cm dilation necessary for childbirth finally happens. If you made it this far, you can't go back and have a cesarean. Now the worst part of the labor, which is the pain, has passed, so go ahead, because normal birth is really the best option for mom and baby.
Before the correct time that would be 38 to 41 weeks of gestation, labor is considered premature. Usually a term baby can be born from 37 weeks without risk. If before the 36th week of pregnancy the symptoms reported above appear, seek medical attention as soon as possible. But if the symptoms of childbirth appear in 38 weeks you can rest assured.
Anyway, labor is very characteristic, although it turns the folklore that the bag has to break in order for the work to give a signal, this is not true. Some other, much more subtle symptoms may appear before childbirth actually enters the active phase. It is up to the pregnant woman to contact her obstetrician at any sign other than her body. In fact, good professionals always pass on their contacts when they do a pregnant woman's prenatal care , so be smart with this detail.
Questions from Readers:
How to Accelerate Childbirth Work Naturally?
In the final stretch the feeling of delay is inevitable and to escape the induction of labor through oxytocin some tips can help to accelerate labor naturally. Taking light walks, having sex (unless prohibited by the obstetrician), stimulating the nipples and abusing spicy foods such as Mexican and Indian dishes are great ways to help labor get started more quickly.
How to Reduce Pain in Childbirth?
There are several methods and techniques indicated to control or even decrease pain during labor. Unfortunately it is not possible to make them disappear completely since it is part of the whole process of the body. But relaxation activities, meditation, breathing control, massages and even hot water baths either in the bathtub or in the shower can offer a calming action for the pregnant woman at that time.
How Should Breathing Work in Childbirth?
Breathing in labor should be as natural as possible. It is normal to be more rhythmic between contractions and lose the rhythm just in time to apply force, but breathe deeply through your nose and release through your mouth calmly.
How is the baby during labor?
During labor it is natural for the baby to move less than normal, this is because the space is reduced even more if it has fitted. Your heartbeat is slightly reduced during contractions, this is due to compression of the umbilical cord, but these are totally painless changes for the baby.
Many readers have doubts about how the baby behaves during labor and also what he feels.
See also: Braxton Hicks Contractions – Identifying False Contractions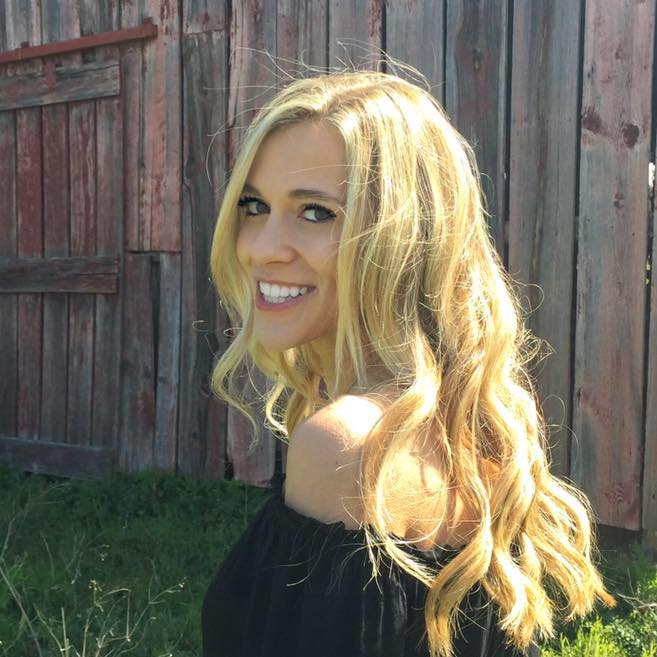 My name is Dr. Alexis Hart I am 38 years old, I am the mother of 3 beautiful children! Different ages, different phases 16 years, 12 years and 7 years. In love with motherhood since always, I found it difficult to make my dreams come true, and also some more after I was already a mother.
Since I imagined myself as a mother, in my thoughts everything seemed to be much easier and simpler than it really was, I expected to get pregnant as soon as I wished, but it wasn't that simple. The first pregnancy was smooth, but my daughter's birth was very troubled. Joana was born in 2002 with a weight of 2930kg and 45cm, from a very peaceful cesarean delivery but she had already been born with congenital pneumonia due to a broken bag not treated with antibiotics even before delivery.